News & Announcements
"Reaching out to the G-d of compassion"- Kol Ami Newsletter 09/09/2020
09/09/2020 10:24:37 AM
| | |
| --- | --- |
| Author | |
| Date Added | |
| Automatically create summary | |
| Summary | |
Kol Ami Newsletter: September 9, 2020
Rabbi's Week in Review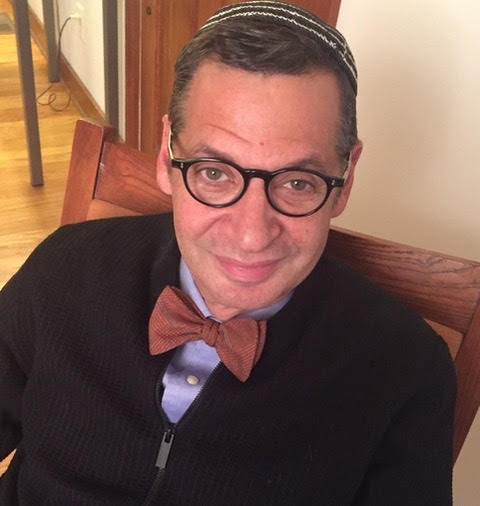 This past week, I faced a tragic loss. A dear friend of 42 years, David Matsil, died of pancreatic cancer a mere 10 days after diagnosis. This was a friend from college who ended up marrying my brother-in-law's sister. He was actually one of my two closest friends from my undergraduate days. Sadly and ironically, I lost the other friend, Steve Levy, to pancreatic cancer as well, although he survived five years after... Click here to read the rest of Rabbi Doug's blog post.

This Week's Torah Portion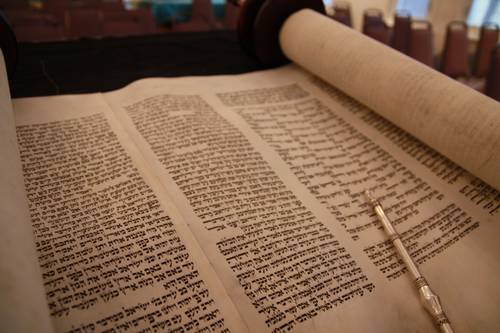 This week's Torah portion is a double portion, Parashat Nitzavim-Vayeilech (Devarim/Deuteronomy 29:9-31:30). This is about our Torah being accessible. As we read that everyone of us stands together at Mt. Sinai to receive Torah, everyone of all generations and of all professions, and we read that Torah is not in the heavens, we come to understand that living a life imbued with Torah does not require perfection. Rather it only requires that we be the best version of ourselves. As we approach our Rosh Hashanah and Yom Kippur celebrations and our time for acute self-reflection, we take this lesson with us — not to judge ourselves too harshly, and simply seek to do better.

Worship Event of the Week

This Friday, September 11, we are thrilled to begin a new year of our Family Experience. Erica Clinton and Cheryl Gates have put together a remarkable program this year, a program designed to teach our kids our Jewish values. Join us via Zoom for this informal Jewish-education opportunity at 6 p.m., followed by a relaxed (and not too long) service beginning at 6:45 p.m. Zoom Link:  https://us02web.zoom.us/j/84483193723

A Virtual Community Selichot
Area clergy and musicians will hold this year's Selichot service Saturday, September 12, on Zoom, beginning at 9 p.m. following Havdalah at 8:45 p.m. Pre-register here.

Weekly Features




Honey Cake Reflects Hope for a Sweet New Year
Zoe Kanan, head baker at New York City's Studio and Simon & the Whale, grew up in Houston, Texas, eating a variety of cuisines, including her pitmaster dad's barbecue and her grandmother's traditional Jewish baked goods. Her grandmother Helen, who brought both a Polish heritage and a NYC upbringing to her Texas-residing family, relished in making honey cake at Rosh Hashanah. It's a recipe that each generation of Zoe's family altered to their own taste. The Jewish Food Society, whose mission is "to honor and revitalize Jewish culinary traditions," features Zoe's version of her family's honey cake.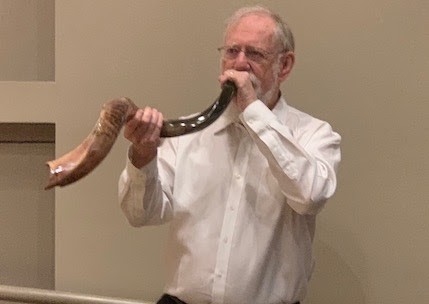 Join Kol Ami for High Holy Day Services
Find everything you need to know about Kol Ami's Days of Awe at our website, kolamikc.org. Rosh Hashanah and Yom Kippur services will livestream from All Souls' Bragg Auditorium. Tune in via YouTube (click the event name for streaming links):

Erev Rosh Hashanah — 7:30-9 p.m. Friday, September 18 
Rosh Hashanah morning — 10:30 a.m. Saturday, September 19 

Tashlich — 10:30 a.m. Sunday morning, September 20, congregants gather together (with masks and social distancing) at Theis Park (49th Street and Oak) for Tashlich (tossing our sins into Brush Creek with breadcrumbs).
 
Erev Yom Kippur/Kol Nidre — 7:30 p.m. Sunday, September 27 
Yom Kippur morning — 10:30 a.m. Monday, September 28 

Rabbi Doug will conduct a study session at 1 p.m. on Zoom, and Lara Steinel will lead a meditation session at 2:15 p.m. on Zoom (click the blue text for the Zoom meeting links). 

Concluding service — 4 p.m. Monday, September 28, via livestream.

Prayer Books for the High Holy Days
Follow the livestream services at home with the "Mishkan Hanefesh" prayer books. Kol Ami members may check out prayer books on Sunday, September 13, from 10.30 a.m. to 12.30 p.m. in the All Souls parking area. This is a member-only free service. A convenient return will be scheduled. 

Book of Remembrance for Yizkor
It's customary to remember those we mourn during the Yizkor service. This year, during Yom Kippur's livestream Yizkor, we will read the names of members' loved ones. For those joining us who are not members, your loved ones' names will be projected on a slide. Both members and nonmembers: please provide the information below to Yahrzeit@kolamikc.org by September 16, so that your loved ones can be remembered during this solemn and meaningful service. 
 
1. Name of person(s) being remembered.  
2. Yahrzeit date for each person.
3. Name and relationship of the mourner(s). 

Community Events

It's Deadline Time for MLK Jr. Elementary School Supplies
Help students at MLK Jr. Elementary get ready for this challenging school year. The following link connects you to school-supply lists — just click on a grade:
https://www.teacherlists.com/schools/107538-martin-luther-king-elementary. If you can fill a book bag, great — but any of the listed supplies are desperately needed. Pat will be in the parking lot of All Souls (4501 Walnut) on Thursday, September 10, from 3 to 6 p.m., to accept donations. Thank you.
Announcements & Upcoming Events
---
Kol Ami Book Club: What the Night Sings:
Join us to discuss this YA novel by Vesper Stamper about teenage Gerta, who after losing her family and everything she knew in the Nazi concentration camps, finds herself completely alone. Without her Papa, her music, or even her true identity, she must move past the task of surviving and onto living her life. Zoom Link:
https://us02web.zoom.us/j/81318640185
- Tuesday, September 15 6:30pm-8:00pm
We Wish Mi Shebeirach,
A Complete Healing of Mind, Body and Spirit to:

Dennis Dalton
Saul Epstein
Daniel Joseph
Leah Merrill
Judy Weingarten

Names appear on the Mi Shebeirach list for one month. If you would like a name to continue to be listed or if you have a new name to include, please send an email to  healing@kolamikc.org.  
{{shulcloud_footer_left}}
{{shulcloud_footer_right}}
Wed, September 23 2020
5 Tishrei 5781
Sign Up For Our Newsletter
Wed, September 23 2020 5 Tishrei 5781