Newsletters
Kol Ami Newsletter- June 10, 2020
06/10/2020 04:07:49 PM
| | |
| --- | --- |
| Author | |
| Date Added | |
| Automatically create summary | |
| Summary | |
Kol Ami Newsletter: June 10, 2020
This Week's Torah Portion- 

Sh'lach L'cha, Send [Notables to Scout the Land], Numbers 13:1-15:41. 

"The Eternal One spoke to Moses, saying, 'Send emissaries to scout the land of Canaan, which I am giving to the Israelite people; send one man from each of their ancestral tribes, each one a chieftain among them.' " (Numbers 13:1-2). 

For discussion and commentaries: https://reformjudaism.org/learning/torah-study/shlach-lcha

Rabbi's Week In Review-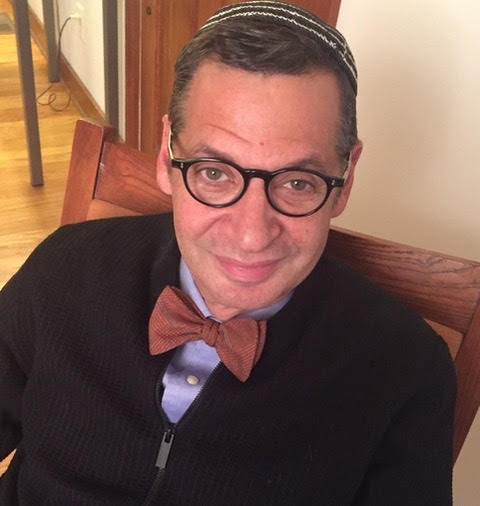 "Unorthodox" — the Haredi Communities in the Time of COVID-19
 
One obvious outgrowth of COVID-19 and the ensuing stay-at-home orders is the proliferation of binge-watching — discovering television series on streaming services such as Netflix and Amazon. For the Jewish community (if not beyond), the mini-series "Unorthodox," based on the autobiographical book written by Deborah Feldman, has caught quite a buzz. And our Congregation Kol Ami book club recently took on the book.
 
The mini-series, while not completely true to the original story, does retain the spirit of the story...Click here to read the rest of Rabbi Doug's blog post.

Worship Event of the Week-

A Livestream Shabbat Service
Let's celebrate Shabbat together this Friday, June 12, from 6:45 to 7:45 p.m., with music, a few words of Torah, Sabbath prayers and blessings. This will be our first livestream service, with musicians coming together with the rabbi (while keeping a safe social distance) to create a different worship experience for the Kol Ami community. Just click the link below to watch the service (no signup required). 

https://youtu.be/HxngN0QXfII

Note: Please disregard any previous Zoom links for service this Friday; it will be exclusively presented via livestream on YouTube. 

Weekly Features-

Kol Ami Member Spotlight*


Ethan Corson and Jenna Brofsky answered our Kol Ami Q&A.
 
Ethan, you grew up in Johnson County, and Jenna, you're from Lynbrook, New York (on Long Island). How and where did you meet? 
We met at President Barack Obama's second inauguration in Washington, D.C. Jenna attended the event with a college friend who had worked with Ethan on the 2012 Obama campaign. During the ceremony, Ethan offered to lift Jenna up above the crowd so she could see what First Lady Michelle Obama was wearing. The rest is history.  
 
What brought you (back) to the KC area?
Ethan grew up in Johnson County and moved to Washington, D.C., after law school because of his interest in government and politics. Ethan always planned to return to the Kansas City area to be closer to his parents and to pursue a public-interest career. He somehow convinced the love of his life to join him, and she could not be happier with her decision.

What initially drew you to Kol Ami? How long have you been members?
We have been members for three years. Before we moved (back) to Kansas City, we did some online research, and Kol Ami came up as a congregation that was focused on social justice. That is an important value in our lives. And once we moved here, we met and fell in love with Rabbi Doug, and admire the critical work he is doing on so many important issues. 
 
Ethan, you're running for the Kansas Senate, and Jenna, you recently were elected to the Fairway City Council. What attracts you to local political office, and what do you hope to achieve?
Ethan: It is a chance for me to give back to the community that has given so much to me. I hope to be part of a coalition that makes sure every student in Kansas has access to a world-class public-school education and that finally expands Medicaid, which would provide health insurance to 130,000 Kansans, including 40,000 children.
Jenna: Local government is the most accessible form of government and the one that most visibly impacts the day-to-day life of our neighbors. My first big achievement was last month, when the council voted to add environmental sustainability to the city's mission statement! I am committed to making local government accessible to the residents of our city and advocating for projects in my Ward (Ward 4). 
 
How and when did you first become involved in public service? 
Ethan: I have been involved in what I consider to be public service since college, when I started volunteering with Big Brothers Big Sisters. As far as politics, I started going to College Democrats meetings as a student at Washington University in St. Louis. I interned in the St. Louis office of Congressman Richard Gephardt. I was a legal fellow in Sen. McCaskill's office, a staffer on President Obama's 2012 campaign, a senior official at the U.S. Department of Commerce, executive director of the Kansas Democratic Party, and now a candidate for the Kansas State Senate. 
Jenna: This is my first term serving as an elected official. Prior to law school, I participated in a yearlong service corps through AVODAH, a nonprofit committed to building a new generation of Jewish leaders to take on our country's most pressing social and economic issues. I currently chair AVODAH's Kansas City Advisory Council. As an attorney, I have maintained an active pro bono practice, particularly in immigration matters.
 
You recently had an addition to your family. Tell us about your son.
Our son, Isaac, turned one on June 2! He is a ton of fun and makes us laugh every day, even in these uncertain times. His favorite activities are cuddling with mom and climbing the stairs. He recently said his first word – "uh oh" – which perfectly sums up the unique time we are living in.  
 
*a regular feature for getting to know members of the congregation

Congregants In The News-


Rabbi Doug offered the Jewish prayer at an action June 1 by Kansas City Tenants that targeted Judge David Byrn, the presiding judge of Jackson County. The organization was demanding that Judge Byrn extend the moratorium on evictions for another six months. The action took place at the judge's condo at Crown Center.
Announcements & Upcoming Events
---
Morning Worship and Connection:
Join us for morning prayer and connection every weekday. Just a short 15 minutes for a little praying, a bit of Torah study, and to stay connected and support each other during this challenging time.
Zoom Link:
https://us02web.zoom.us/j/86547062122
Every weekday from 8:00am-8:15am
Shabbat Evening Service w/ Live-stream :
Celebrate Shabbat together at our Kol Ami Erev Shabbat service, with music, a D"var Torah (a word or two of Torah), Sabbath prayers and blessings. This will be our first live stream service where musicians will come together with the rabbi (while keeping safe physical distance) to create a new kind of worship experience for our Kol Ami family, and also broaden and expand our Kol Ami community.
Let's make our Shabbat an Oneg - a Shabbat of Joy.
YouTube LInk:
https://us02web.zoom.us/j/89999585619
Friday, June 12 6:45pm-7:45pm
Shabbat Morning Adult Study and Worship:
It is always a wonderful discussion as we start with our sacred texts as the foundation for an exploration of contemporary topics. Shabbat morning worship follows our discussion.
Zoom Link:
https://us02web.zoom.us/j/83730823139 
Saturday, June 20 9:30am-11:30am
We Wish Mi Shebeirach,
A Complete Healing of Mind, Body and Spirit to:

Sofie Johnson
Kenneth Dantzler
Elizabeth Bamberger
Denny Dalton, son of Alies & Dennis Dalton
Dennis Dalton

If there is a person you would like the congregation to say a prayer of healing and renewal for, we would be happy to include their name in the weekly announcements.
 
Please email names to  healing@kolamikc.org
 
Note: Names appear for one month unless a request to continue listing the name is made to  healing@kolami.org.
{{shulcloud_footer_left}}
{{shulcloud_footer_right}}
Fri, July 3 2020
11 Tammuz 5780
Sign Up For Our Newsletter
Fri, July 3 2020 11 Tammuz 5780