Newsletters
Kol Ami Newsletter- June 16, 2020
06/16/2020 11:00:52 AM
| | |
| --- | --- |
| Author | |
| Date Added | |
| Automatically create summary | |
| Summary | |
Kol Ami Newsletter: June 16, 2020
This Week's Torah Portion-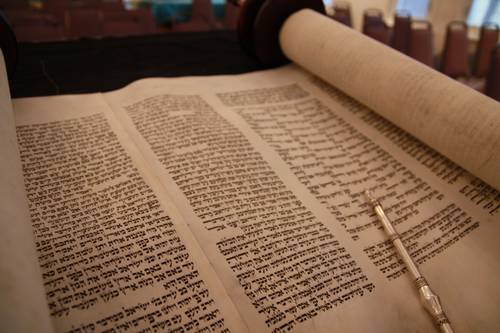 This week's Torah portion is Parashat Korah (Bamidbar/Numbers 16:1-18:32). We read about the rebellion by Korah, Dathan, Abiram and On against Moses and Aaron. The question becomes whether the rebellion is done for a just or an unjust purpose. We often read in Torah about Moses standing up to G-d in order to save the people. We learn that one good litmus test for a just rebellion is whether the rebellion is seeking justice for others, and not to aggrandize one's self or to seek more status or power for one's self.

Rabbi's Week In Review-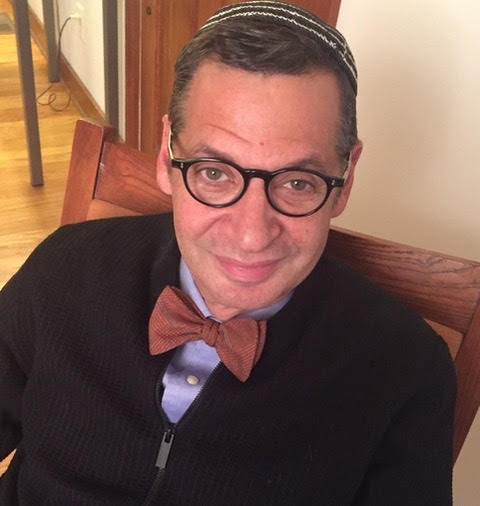 I faced a health challenge this past week. It was in no way life-threatening, thank G-d. But the kidney stone (I am up to around 10, my first occurring in my late 20s) caused excruciating pain when it first came on, and for the next four days caused enough pain to justify taking some fairly strong pain medication.

I don't mention this to garner sympathy. I am no longer feeling any discomfort, although, as far as I know... Click here to read the rest of Rabbi Doug's blog post.

Weekly Features-

Worship Event of the Week
"Pray on Troost"
In addition to our regular worship schedule for Shabbat (Torah study and service, Saturday, June 20, and weekday mornings at 8 a.m.), we have an opportunity to do what Rabbi Abraham Joshua Heschel referred to as praying with our feet. This Friday, June 19, at 7 p.m., the broader community will gather along a 10-mile stretch on the east side of Troost to pray for racial justice.  
We will gather near our Manheim Community Garden, at 43rd and Troost, and hold an Erev Shabbat service, albeit more informal. Within that service, we will offer Kol Ami's prayers for racial justice. If you are interested in attending, email rabbidoug@kolamikc.org. Check your emails on Thursday evening for the most up-to-date information.

Then join us on Zoom for Shabbat Torah study and service on Saturday, June 20 — study at 9:30 a.m., service about 10:30 a.m.



My Covid-19 Reflection
By Wynne Begun
 
My parents came to the United States from Eastern Europe during the early 1900s, when life was fragile at best in their homelands. They were strangers who did not find streets paved with gold or a very welcoming community. They lived through the Depression. They watched World War II in horror as family and friends, left behind, disappeared one by one. They learned to adapt, spoke some Yiddish at home to each other and worked hard. 
 
As a kid, the message was not that the glass is half-full. In my house, the message was that the glass is half-empty, and you better enjoy it because tomorrow that glass might very well be empty and could even lay shattered on the floor! When I say I have personally found a faint silver lining in this Covid experience, it is not my natural reaction to tragedy.  
 
My heart is hurting for those suffering. There are so many! The cost of this pandemic is staggering. The lives that have been lost, especially among our most vulnerable, and the financial peril so many are experiencing will impact our nation's soul for years to come.  
 
Yet, for me, one of the lucky ones, I have had time to reflect and even come to appreciate some new personal revelations over these past several weeks. I have discovered that there is a difference between being socially distanced and being socially isolated. I don't really feel lonely because I have a community that I touch base with almost daily during Kol Ami morning prayer sessions. There are a few of us regulars who pray together and chat. That starts my day, leaving me with a sense of belonging. During those morning prayer sessions, while others silently recite the Amidah, I take a few minutes to be grateful. 
 
I have had a few minor challenges over the last few months due to selling a house, renovating a condo, and living in a one-room Airbnb with my two dogs during a pandemic. It has amazed me how practicing gratitude has set me up to face the challenges, related to my life shift, that arise throughout the day. Most of all, I have learned to love and appreciate those people who are part of my life even during this period of physical separation: my Zoom buddies, my fellow Kol Ami board members, and my friends who I virtually sojourn with many times a week! Watching my grandchildren grow and develop through brief socially distanced visits has kept me involved with them.  
 
If my parents, of blessed memory, were here, I know what they would say. I believe it would be something like, so what does it matter that the glass is half-empty? Drink what you have. It is not the amount that you have consumed but the quality of the contents. Does it quench your thirst? Enough already!  
 
They were very wise, and, of course, I miss them every day.  

Congregants In The News-

"Faith Leaders Guide Congregations During Difficult Times" — KSHB Channel 41 
Channel 41 interviewed Rabbi Alpert June 12 as part of its story about faith leaders and their congregants at this time of pandemic, economic problems and social unrest. You can read or watch at: https://www.kshb.com/news/local-news/faith-leaders-guide-congregations-during-difficult-times
We Wish Mi Shebeirach,
A Complete Healing of Mind, Body and Spirit to:

Sofie Johnson
Kenneth Dantzler
Elizabeth Bamberger
Denny Dalton, son of Alies & Dennis Dalton
Dennis Dalton

If there is a person you would like the congregation to say a prayer of healing and renewal for, we would be happy to include their name in the weekly announcements.
 
Please email names to  healing@kolamikc.org
 
Note: Names appear for one month unless a request to continue listing the name is made to  healing@kolami.org.
{{shulcloud_footer_left}}
{{shulcloud_footer_right}}
Mon, September 21 2020
3 Tishrei 5781
Sign Up For Our Newsletter
Mon, September 21 2020 3 Tishrei 5781