Newsletters
Kol Ami Newsletter- June 23, 2020
06/23/2020 10:01:22 AM
| | |
| --- | --- |
| Author | |
| Date Added | |
| Automatically create summary | |
| Summary | |
Kol Ami Newsletter: June 23, 2020
This Week's Torah Portion-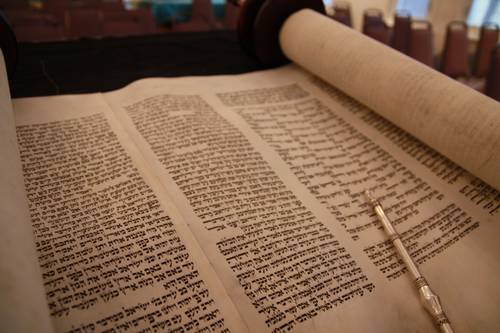 This week's Torah portion is Parashat Chukat (Bamidbar/Numbers 19:1-22-1). We read this week of the strange ritual (and therefore one of my favorites) of the parah adumah, the red cow. The intent of the ritual is to render someone who had become ritually impure pure again, by sprinkling ashes of the sacrificed parah adumah along with water on the impure one. I have previously spoken about this ritual as an example of doing something for others in our lives (in this case, G-d) without understanding the reason why. We do it just because they seem to need it.

At this volatile time in our country's history, there has been much expression of a desire to seek greater understanding of how black people see race and racism. Part of our obligation in this moment is to simply listen and support, without waiting until we achieve full understanding.

Rabbi's Week In Review-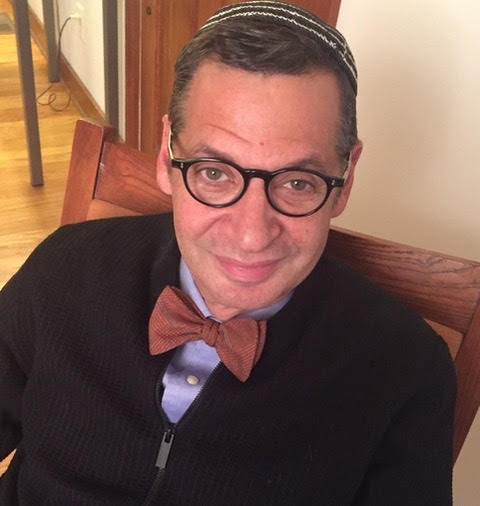 I have had one of those weeks. Time seemed to blend together into one amorphous blob.  Hard to say whether or not I was feeling sluggish or the week itself seemed sluggish. Maybe it is the isolation attendant to COVID-19.
 
There were two events that broke through the haze, and brought about a refreshing and reaffirming sense of connection and community
... Click here to read the rest of Rabbi Doug's blog post.

Worship Event of the Week-

Livestream This Friday Night  
After our first successful livestream Shabbat service, we are looking forward to our next livestream Shabbat celebration. On Friday, June 26, at 6:45 p.m., we will be together in the virtual world to celebrate Shabbat with beautiful music and words of Torah. Please join us, invite friends to join us and create community for Shabbat. All are welcome! Just click the link below to watch the service (no signup required). 

https://youtu.be/J40urRsFnmE

Do not forget there are opportunities to stay connected every weekday morning, at 8 a.m., for a short, 15-minute service of prayer, study and being in community. 

Weekly Features-

What I Did on My COVID Staycation
By Ellen Karp

 


Two months into lockdown and motivated by CBS's Sunday Morning discussion of bread baking, I did what 99 percent of its privileged boomer viewers, comfortably locked down at home, also found themselves doing — trying their hand at a first-ever breadmaking project. I know this is true because one couldn't find yeast or bread flour ANYWHERE on- or offline, so everyone had the same Idea I had. I also know that my superpower is in my consistent ability to be totally and reliably normal — as in normative. 
 
So … I borrowed yeast from my lovely aging neighbors, made do with plain old all-purpose flour, and spent two days admiring the wonders of chemistry, as well as extracting myself and my kitchen from a bowlful of sticky gelatinous dough that supposedly needed kneading (by me and by hand) but instead behaved like a pail of wet, recalcitrant wallpaper paste.
 
Moving on after multiple emergency phone consultations with my sister in New Mexico, I finally produced a lovely warm loaf, of which I was and still am inordinately proud. It might have been beginner's luck, and I may quit while I'm ahead. But the best part of all was sharing it, warm and fresh, with dear Kol Ami friends on their porch … who graced it with some very special truffle butter from Croatia, brought out specially to celebrate my accomplishment.
 
A magical recipe combination for sure: warm bread, truffle butter and cherished friends.

Find the recipe here:
https://www.kingarthurflour.com/recipes/french-style-country-bread-recipe

Congregants In The News-

A Kol Ami Cat — Mr. Noodle
From Leah Merrill



Mr. Noodle is a distinguished gentleman of one and a half years, who enjoys murdering bugs and dwelling in boxes and drawers. His birthday is October 16 (National Noodle Day), and his favorite toys are rattle mice that he can chase and tinsel feather balls that he can shove directly in his mouth. Sometimes he forgets he is a cat and acts like a dog. Sometimes he will let humans cuddle him. He is very soft. He is obsessed with going outside, even though he is not allowed, and has appointed himself Guardian of the Front Window. 

Calling All Kol Ami Cats
Want more time in the sun? Help us get to know you better — convince your humans to send us your favorite photo and a short bio about you. In future publications of this newsletter, we'll present you in all your feline fineness. So email your info to office@kolamikc.org. 

And don't worry, dogs — you'll get your turn.


Announcements & Upcoming Events
---
Morning Worship and Connection:
Join us for morning prayer and connection every weekday (M-F). Just a short 15 minutes for a little praying, a bit of Torah study, and to stay connected and support each other during this challenging time. Zoom Link:
https://us02web.zoom.us/j/86547062122 
Monday through Friday 8:00am-8:15am
Shabbat Evening Service w/ Live-stream :
Celebrate Shabbat together at our Kol Ami Erev Shabbat service, with music, a D"var Torah (a word or two of Torah), Sabbath prayers and blessings. This will be our second live stream service where musicians will come together with the rabbi (while keeping safe physical distance) to create a new kind of worship experience for our Kol Ami family, and also broaden and expand our Kol Ami community. Let's make our Shabbat an Oneg - a Shabbat of Joy.
https://youtu.be/J40urRsFnmE
Friday, June 26 6:45pm-7:45pm
Jewish Meditation:
In this monthly one-hour session, participants learn and practice the basics of Jewish meditation with an introduction to each session by Rabbi Alpert. Our focus this month will be on what today's Jewish leaders say about meditation. Zoom Link:
https://us02web.zoom.us/j/88445796909
Sunday, June 28 2:15pm-3:15pm
Meetings With the Angel: A Kol Ami Book Club selection:
Kol Ami Booknik Brendan Howard will provide three short stories from a collection of 1960s and 1970s Israeli fiction titled Meetings With the Angel: Seven Stories From Israel, an out-of-print collection whose stories highlight aspects of Israeli identity and shared humanity. Email brendan.howard@gmail.com for details on the PDF, and come to discuss! Zoom Link:
https://us02web.zoom.us/j/99438845048
Tuesday, June 30 6:30pm-8:00pm
We Wish Mi Shebeirach,
A Complete Healing of Mind, Body and Spirit to:

Sofie Johnson
Kenneth Dantzler
Elizabeth Bamberger
Denny Dalton, son of Alies & Dennis Dalton
Dennis Dalton
Dan Marcum
Gary Kretchmer
Jeff Whited

Names appear on the Mi Shebeirach list for one month. If you would like a name to continue to be listed or if you have a new name to include, please send an email to healing@kolamikc.org.  
{{shulcloud_footer_left}}
{{shulcloud_footer_right}}
Mon, September 21 2020
3 Tishrei 5781
Sign Up For Our Newsletter
Mon, September 21 2020 3 Tishrei 5781