Newsletters
Kol Ami Newsletter- June 30, 2020
06/30/2020 05:26:06 PM
| | |
| --- | --- |
| Author | |
| Date Added | |
| Automatically create summary | |
| Summary | |
Kol Ami Newsletter: June 30, 2020
This Week's Torah Portion-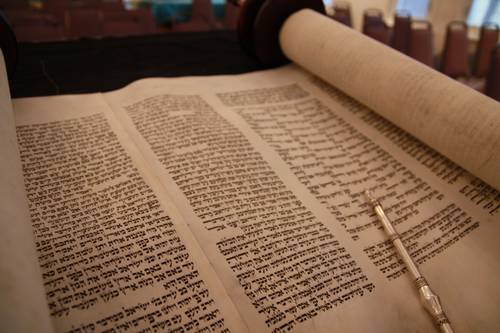 This week's Torah portion is Parashat Balak (Bamidbar/Numbers 22:2-25:9). This is the famous story of Bala'am, who is sent by Balak, King of Moab, to curse B'nai Yisrael, but instead blesses us. There are widely differing views as to whether Bala'am's shift was controlled by G-d or he evolved in awareness over time; as Nehama Leibowitz asserts, he ascends from the status of a common sorcerer to that of prophet. For all of us, our spiritual journeys are not static. We evolve over time in our sense of connection with the Divine, a sense of something larger than ourselves. We find G-d not in some ultimate destination, but rather all along the way as we journey through life.

Rabbi's Week In Review-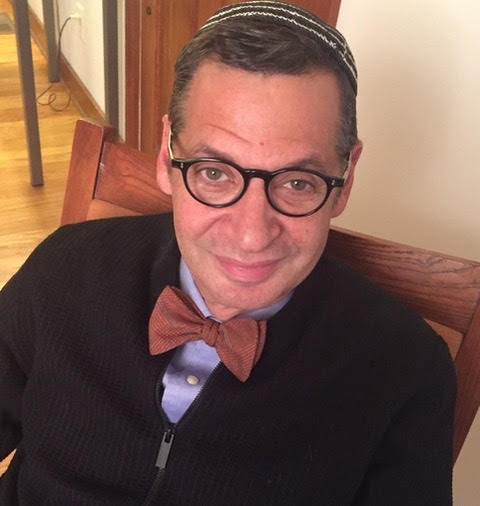 I had the opportunity to attend (and, as it turned out, speak at) a rally in support of Black employees at the Veterans Administration Hospital here in Kansas City. This was a midday rally, nowhere near the Plaza, and thus not as well attended as the many rallies in support of Black Lives Matter at Mill Creek Park on the Plaza.

Yet, it held great meaning and purpose. A widespread arousal of righteous outrage has occurred over the murder of George Floyd, and rightfully so. However... Click here to read the rest of Rabbi Doug's blog post.

Worship Event of the Week

We always look forward to coming together for Torah study. This Saturday, July 4, at 9:30 a.m., we will continue our study of the Amidah — the central prayer in all of our services. Join us and bring your own intellectual and spiritual fireworks. Zoom Link: https://us02web.zoom.us/j/87806580966

Also, don't forget our Erev Shabbat celebration on Friday, July 3, at 6:45 p.m. — a great way to begin Shabbat with blessings and an opportunity to connect as a community.  Zoom Link:  https://us02web.zoom.us/j/83192264515

Morning weekday worship and connection continues, Monday-Friday at 8 a.m. — 15 minutes to start your day and be with our Kol Ami family. Zoom link:  https://us02web.zoom.us/j/86547062122

Weekly Features-

Shabbat Curbside Meals To-Go
Kosher caterers Cathy Levin of Kosher Connection, Kim Matsil and Steve Ellenberg are preparing Shabbat meals on a rotating basis through July 24. For more information, to view weekly menus and place orders, go to https://rabbiskc.regfox.com/shabbat-meals. Orders must be made by 11:59 p.m. Tuesday. Order and pay online, and pick up meals curbside at the Jewish Community Campus theater circle drive, between noon and 1 p.m. Fridays. 
The project is sponsored by the Rabbinical Association of Greater Kansas City, in partnership with the J Heritage Center, Jewish Family Services, Vaad HaKashruth of Kansas City and Jewish Federation.

Community COVID-19 Reflections
What seems most important to you to share about your experience — your thoughts and/or feelings — about the COVID-19 pandemic?




Mark Kover:
My being blessed with disease-free family and friends, and having more than adequate resources. My unease at the strangeness of avoiding/being careful with human contact. My worry and sadness for others. My anger at the overlapping moral and political issues: refusal to wear masks, gun-wielding protesters, the continued scourge of racism, and the corrupt politicians.

Stan Stern:
Learning something new is a good way to keep one's brain active and alert. I'm not sure learning how to live with masks, social distancing and proper hand washing is what anyone had in mind. 

​​​​​​​At first it was all a challenge. And it's still taking awhile to figure out the best way, or time, to shop — delivery, early morning hours, late-evening hours, curbside pickup. I keep hoping that those doing curbside keep it up. But I've also learned that online ordering is way too easy. Jigsaw puzzles can be frustrating. And now I have plenty of masks but infrequently go out.
 
Learning Zoom was a challenge at first, but now it's second nature. I've discovered online lectures and classes I wouldn't have otherwise attended and plays I wouldn't have seen. 
 
The Kol Ami weekday minyan has been a positive amidst a lot of negatives, but I miss the cats and the baked goods at Shabbat study sessions at Rabbi Doug and Fay's house — and the people, too, of course. 
 
Things have opened too soon, but I continue to stay at home and do my best to follow best practices until we all come out on the other side of this. We owe it to those who haven't made it to keep trying.

Send us your COVID-19 reflections, in a few sentences, to office@kolamikc.org.

Congregants In The News-

A Kol Ami Cat — Dora 
From Rachel Rilinger



This is my little angel Dora, aka Kitty. She does like to watch TV, but we don't watch much in this house. So it's a treat. She loves to play and snuggle but mostly wants to live outdoors. But we selfishly keep her locked away inside with seldom, supervised trips outside. The kids love to read with her.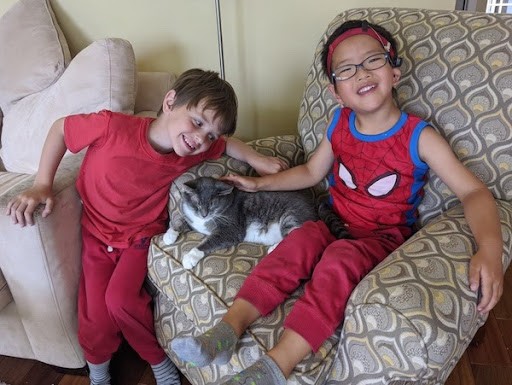 Email feline photos and info to office@kolamikc.org.
Announcements & Upcoming Events
---
Shabbat Blessings:
Let's begin Shabbat by taking time to recite blessings and connect with one another as we enter Shabbat and our own Friday-night dinner. Zoom Link:
https://us02web.zoom.us/j/83192264515
Friday, July 3 6:45pm-7:00pm
Morning Adult Study:
Join us for a wonderful discussion, led by Rabbi Doug Alpert, that starts with our sacred texts as the foundation for an exploration of contemporary topics. This week we will continue our study of the Amidah — the central prayer in all of our services. Zoom Link:
https://us02web.zoom.us/j/87806580966
Saturday, July 4 9:30am-10:30am
Shabbat Evening Service with Livestream:
Celebrate Shabbat together at our Kol Ami Erev Shabbat service, with music, a D"var Torah (a word or two of Torah), Sabbath prayers and blessings. Musicians will come together with the rabbi (while keeping safe physical distance) to create a new kind of worship experience for our Kol Ami family, and also broaden and expand our Kol Ami community. Let's make our Shabbat an Oneg - a Shabbat of Joy.
https://youtu.be/okzKMM-1BfQ
Friday, July 10 6:45pm-7:45pm
We Wish Mi Shebeirach,
A Complete Healing of Mind, Body and Spirit to:

Dan Marcum
Dennis Dalton
Jeff Whited
Jan Smith

Names appear on the Mi Shebeirach list for one month. If you would like a name to continue to be listed or if you have a new name to include, please send an email to  healing@kolamikc.org.  
{{shulcloud_footer_left}}
{{shulcloud_footer_right}}
Mon, September 21 2020
3 Tishrei 5781
Sign Up For Our Newsletter
Mon, September 21 2020 3 Tishrei 5781