Newsletters
Kol Ami Newsletter- July 7, 2020
07/07/2020 08:28:51 PM
| | |
| --- | --- |
| Author | |
| Date Added | |
| Automatically create summary | |
| Summary | |
Kol Ami Newsletter: July 7, 2020
Rabbi's Week In Review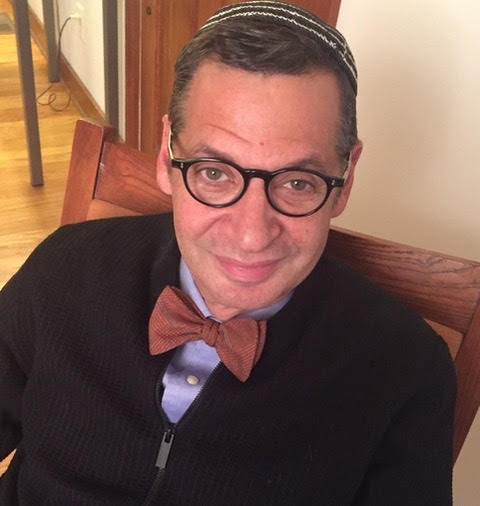 I have often said that rather than focus on what I or we are against, I would rather focus on actions supporting who we are for — our friends in the Black community, Muslims, Latinx, the LGBTQ community, Immigrants and others. However, we cannot ignore those who threaten people we care about and love. This absolutely includes those who are a threat to us as Jews.

This week, a troubling, clearly anti-Semitic editorial cartoon ran in the Anderson County Review... Click here to read the rest of Rabbi Doug's blog post.

This Week's Torah Portion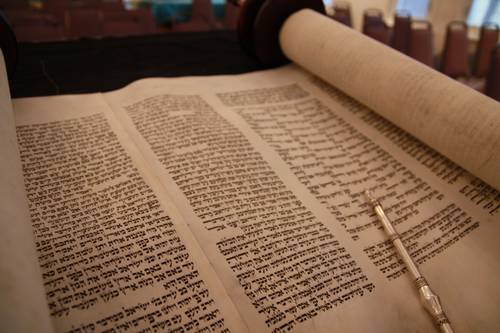 This week's Torah portion is Parashat Pinchas (Bamidbar/Numbers 25:10-30:1). The story of Pinchas continues from last week's Torah portion. Pinchas executes vigilante justice, killing two who had ostensibly violated mitzvot. He essentially carries out a criminal sentence without due process of law, without a trial or a conviction. Whether this is seen as a laudable act on behalf of the people or an act of violence that diminishes the rule of law is the ensuing debate amongst our great commentators.

Worship Event of the Week

We hope you will join us this Friday, July 10, at 6:45 p.m. for another livestream Erev Shabbat service. Those who have been a part of our previous livestream services have commented on the beautiful music and meaningful, spiritual experience. YouTube Link:  https://youtu.be/okzKMM-1BfQ

Morning weekday worship and connection continues, Monday-Friday at 8 a.m. Fifteen minutes to start your day and be with our Kol Ami family. Zoom Link: https://us02web.zoom.us/j/86547062122

Weekly Features


Social Justice: A Core Value
By Pat Clinton

What a challenging and remarkable time the past few months have been. As a community, we have adapted as best we can to remain connected through Zoom (services, adult study, book club and meditation) and, most recently, livestreaming Friday-night services. What has been more difficult is attending to one of our core values — social justice. We are blessed with a rabbi who is a role model for tikkun olam, actively participating and assuming leadership roles in various social-justice events and organizations.  

Rabbi Alpert has talked to us on several occasions about the Poor People's Campaign. I took the hint and joined that campaign June 20 during its virtual march on Washington, when thousands tuned in to hear the Rev. William Barber II and the Rev. Liz Theoharis, co-chairs, along with public figures and, most important, the people who have been most affected by inequities. Their stories were vivid, heartbreaking reminders of the daily struggles so many face. 
​​​​​​​
On June 19 in Kansas City, around 25 Kol Ami members and friends joined the Pray on Troost Juneteenth event against injustice. It was inspiring to see so many gathered together there. 

Many reading this newsletter may be participating in social-justice activities, and I would love to hear from you about what you are doing.

Drop me a note (patricia-clinton@uiowa.edu) so I can share with the congregation (anonymously, if you prefer) how you advocate for social justice. Whether it be financial support or volunteer activity to various organizations, it is all important. 

Also, you can connect with the Poor People's Campaign at https://www.poorpeoplescampaign.org. It is easy and free and provides important information about how to address the social issues ravaging our country today.

Emma Lazarus — The New Colossus

Emma Lazarus was engaged in the social-justice issues of her era. The successful Jewish author was born in New York City in 1849 to a wealthy family. In the 1880s, she took up the cause of persecuted Russian Jews, and she advocated for Jewish refugees. To help raise funds for the pedestal of the Statue of Liberty, she wrote a sonnet commemorating the plight of immigrants. Lazarus died in 1887, at the age of 38, but lines from that 1883 sonnet, "The New Colossus," were engraved on the pedestal of the Statue of Liberty in 1903.

Not like the brazen giant of Greek fame,
With conquering limbs astride from land to land;
Here at our sea-washed, sunset gates shall stand
A mighty woman with a torch, whose flame
Is the imprisoned lightning, and her name
Mother of Exiles. From her beacon-hand
Glows world-wide welcome; her mild eyes command
The air-bridged harbor that twin cities frame.
"Keep, ancient lands, your storied pomp!" cries she
With silent lips. "Give me your tired, your poor,
Your huddled masses yearning to breathe free,
The wretched refuse of your teeming shore.
Send these, the homeless, tempest-tost to me,
I lift my lamp beside the golden door!"
— Emma Lazarus

Community Events

Here are a couple of ways to get involved in social-justice causes: 
Support Medicaid expansion by voting Yes on Question 2, which will be on the August 4 ballot in Missouri. This will provide access to health services for more than 200,000 Missourians currently without health insurance.

Click here

to pledge to vote "yes" on Question 2. 


People continue to suffer economic hardship due to the COVID-19 pandemic. You can call your senators (whether Kansas or Missouri) to encourage passage of the Heroes Act. The number to call is 844-944-1556. Specifically, you should relate the following demands:
An additional payout of $2,000 in stimulus checks.

​​​​​​​

PPE for all essential workers.

Paid sick leave for all workers.

Federal assistance to cities and states.

Mail-in voting so people do not have to risk their health in order to vote.

Raising the federal minimum wage to $15 per hour, and workers being paid time and a half during the pandemic.
Announcements & Upcoming Events
---
Shabbat Evening Service with Livestream:
Celebrate Shabbat together at our Kol Ami Erev Shabbat service, with music, a D"var Torah (a word or two of Torah), Sabbath prayers and blessings. Musicians will come together with the rabbi (while keeping safe physical distance) to create a new kind of worship experience for our Kol Ami family, and also broaden and expand our Kol Ami community. Let's make our Shabbat an Oneg - a Shabbat of Joy.
https://youtu.be/okzKMM-1BfQ
Friday, July 10 6:45pm-7:45pm
The Song of Songs: A Kol Ami Book Club selection:
"Oh, give me of the kisses of your mouth, for your love is more delightful than wine." So opens one English translation of a titillating part of the Jewish Bible, Shir ha-Shirim, The Song of Songs, on its face a love poem, but deeper down maybe, the rabbis argue, a story of the Jews' love of God. Given that romance always springs eternal AND we are called to love God in the Sh'ma AND we haven't done a poem in a while, let's dig into this. Choose your favorite translation (or the original Hebrew!) and bring it to discuss with your Kol Ami Book Club buddies!
Zoom Link:
https://us02web.zoom.us/j/95434070927
Tuesday, July 21 6:30pm-8:00pm
We Wish Mi Shebeirach,
A Complete Healing of Mind, Body and Spirit to:

Dan Marcum
Dennis Dalton
Jeff Whited
Jan Smith

Names appear on the Mi Shebeirach list for one month. If you would like a name to continue to be listed or if you have a new name to include, please send an email to  healing@kolamikc.org.  
{{shulcloud_footer_left}}
{{shulcloud_footer_right}}
Wed, September 23 2020
5 Tishrei 5781
Sign Up For Our Newsletter
Wed, September 23 2020 5 Tishrei 5781