Newsletters
Kol Ami Newsletter- July 14, 2020
07/14/2020 12:00:22 PM
| | |
| --- | --- |
| Author | |
| Date Added | |
| Automatically create summary | |
| Summary | |
Kol Ami Newsletter: July 14, 2020
Rabbi's Week in Review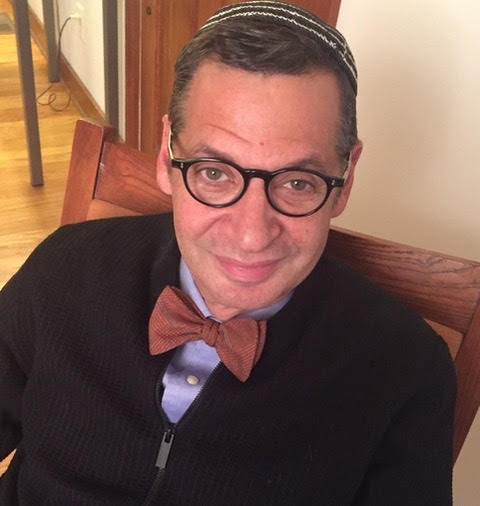 While my blog has generally focused on what we can and should do to support other people and other communities — and/or what we can and should do for our own community — I want us to catch our breath and not forget about our individual selves. At the risk of stating the obvious, the COVID-19 pandemic is wearing people out.

Another way to put it is, if you are feeling beleaguered, you are not alone. This is as good a time as any to refer to one of my past Erev Yom Kippur sermons... Click here to read the rest of Rabbi Doug's blog post.

This Week's Torah Portion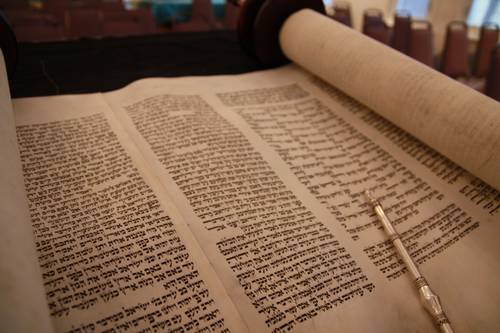 This week's Torah portion is a double portion, Parashat Matot-Mas'ey (Bamidbar/Numbers 30:2-36:13). With this Torah portion, we also arrive at the conclusion of the book of Bamidbar/Numbers. During our time in Bamidbar, in the wilderness, we have suffered as a people, shown some of our lesser selves, learned much, and prepared ourselves to live better lives. As we say when we conclude a Book of the Torah:
חזק חזק ונתחזק
Chazak, Chazak, V'Netchazeik   
Be Strong and We Will Be Strengthened
Worship Event of the Week

Looking forward to gathering this coming Shabbat morning for study/discussion and Shabbat prayer — Saturday, July 18, with study at 9:30 a.m. and a service about 10:30 a.m. Zoom Link:  https://us02web.zoom.us/j/85263976068

Our opportunity to connect and start our day continues with morning weekday worship, Monday-Friday at 8 a.m. — 15 minutes to start your day and be with our Kol Ami family. Zoom Link:  https://us02web.zoom.us/j/86547062122

Weekly Features

My COVID-19 Reflection
By Ray Berger



In both our secular and nonsecular lives, we are finding ways to connect and carry on.
 
My primary volunteer efforts are as district director of SCORE Missouri and also marketing chair in the Kansas City chapter. The nonprofit organization SCORE helps people develop and succeed in small business, and create jobs in our communities. I supervise the Missouri chapters of Kansas City, St. Louis, Lake of the Ozarks/Columbia and Springfield. 
 
The embrace of Zoom and other virtual platforms by our chapters over the last few months has led to a dramatic increase in the number of clients being assisted by SCORE. Zoom also has allowed me to better connect with all four chapters — I am much more involved in their activities and able to help them succeed.
 
Clearly the crisis for small-business owners and the need to be helped with applications for various government programs grew the demand for SCORE, and our virtual-communication tools have allowed us to respond. Last year, the Kansas City chapter helped 4,400 people; this year, we project that 9,000 will be assisted through free workshops and mentoring. In mid-July, I assume a new role as regional vice president, supervising 45 chapters, and I look forward to connecting with SCORE chapter leaders and members through virtual connections.
 
Kol Ami worship services and adult study have seen a growth in attendance as they have also converted to interactive Zoom events, and now YouTube livestreaming of our Friday services. On June 12, we had our first streaming worship program from All Souls with Rabbi Doug, Lara and her musical team offering a beautiful service that was viewed live. Going forward, we have opportunities during the pandemic to connect to both our members and a larger community.

Congregants In The News

Kol Ami Cats — Sadie and Leizer Louis Lemeaux
From Fay Balk and Rabbi Doug Alpert



Leizer (left) and Sadie love each other — and dressing up for Purim. Leizer is especially interested in Torah and Talmud, being ever-present for study sessions, morning prayers and helping Rabbi Doug prepare for services. 




Community Events

A couple of ways you can get involved:  

1. Here is a link to how you can get involved and support Medicaid expansion by voting yes on Question 2, which will be on the August 4 ballot. This will provide access to health services for more than 200,000 Missourians who presently are without health insurance.

      https://forms.gle/ZsM174nGAzAaAgsr7

Also, planning has begun for a rally on July 28 in support of Amendment 2. Look for details to follow, but save the date (a late-afternoon start).

2. We know that people continue to suffer great economic hardship due to the COVID-19 pandemic. With that in mind, we are encouraging everyone to call your senators (whether Kansas or Missouri) to encourage passage of the Heroes Act.  
The number to call is 844-944-1556.

Specifically, you should relate the following demands:

— An additional payout of $2,000 in stimulus checks.
— PPE for all essential workers.
— Paid sick leave for all workers.
— Federal assistance to cities and states.
— Mail-in voting so people do not have to risk their health in order to vote.
— Raising the federal minimum wage to $15 per hour, and that workers be paid time and a half during the pandemic.
Announcements & Upcoming Events
---
Shabbat Morning Adult Study and Worship:
It is always a wonderful discussion as we start with our sacred texts as the foundation for an exploration of contemporary topics. Shabbat morning worship follows our discussion. Zoom LInk:
https://us02web.zoom.us/j/85263976068
- Saturday, July 18 9:30am-11:30am
The Song of Songs: A Kol Ami Book Club selection:
"Oh, give me of the kisses of your mouth, for your love is more delightful than wine." So opens one English translation of a titillating part of the Jewish Bible, Shir ha-Shirim, The Song of Songs, on its face a love poem, but deeper down maybe, the rabbis argue, a story of the Jews' love of God. Given that romance always springs eternal AND we are called to love God in the Sh'ma AND we haven't done a poem in a while, let's dig into this. Choose your favorite translation (or the original Hebrew!) and bring it to discuss with your Kol Ami Book Club buddies! Zoom Link:
https://us02web.zoom.us/j/95434070927
- Tuesday, July 21 6:30pm-8:00pm
Shabbat Evening Service with Livestream:
Celebrate Shabbat together at our Kol Ami Erev Shabbat service, with music, a D"var Torah (a word or two of Torah), Sabbath prayers and blessings. Musicians will come together with the rabbi (while keeping safe physical distance) to create a new kind of worship experience for our Kol Ami family, and also broaden and expand our Kol Ami community. Let's make our Shabbat an Oneg - a Shabbat of Joy.
https://youtu.be/GB54u29Wpc4
- Friday, July 24 6:45pm-7:45pm
Jewish Meditation:
In this monthly, one-hour session, participants learn and practice the basics of Jewish meditation with an introduction to each session by Rabbi Alpert. Our focus this month will be on "light" which is prominent in Torah, in our prayers and our ritual practices. Zoom Link:
https://us02web.zoom.us/j/85833082601
- Sunday, July 26 2:15pm-3:15pm
We Wish Mi Shebeirach,
A Complete Healing of Mind, Body and Spirit to:

Dennis Dalton
Daniel Joseph
Dan Marcum
Jan Smith
Jeff Whited

Names appear on the Mi Shebeirach list for one month. If you would like a name to continue to be listed or if you have a new name to include, please send an email to  healing@kolamikc.org.  
{{shulcloud_footer_left}}
{{shulcloud_footer_right}}
Wed, September 23 2020
5 Tishrei 5781
Sign Up For Our Newsletter
Wed, September 23 2020 5 Tishrei 5781