Newsletters
Cold soups for a hot summer- Kol Ami Newsletter August 4, 2020
08/04/2020 12:00:22 PM
| | |
| --- | --- |
| Author | |
| Date Added | |
| Automatically create summary | |
| Summary | |
Kol Ami Newsletter: August 4, 2020
Rabbi's Week in Review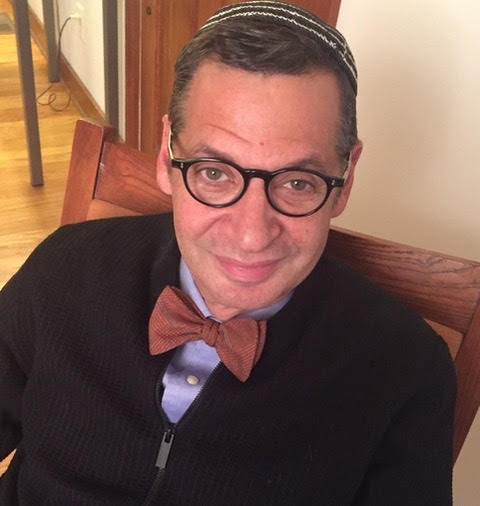 Last Wednesday night and Thursday, we observed the most solemn day of the Jewish calendar — Tisha B'Av, the ninth day of the month of Av. We remember the destruction of the first and second Temples, and other Churban — other times of persecution befalling our people.  
 
Most prominent among the themes and messages of Tisha B'Av is exile. Living in exile is to live... Click here to read the rest of Rabbi Doug's blog post.

This Week's Torah Portion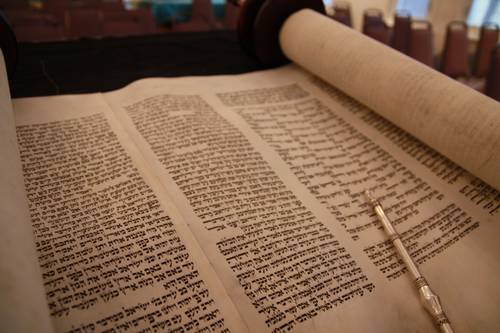 This week's Torah portion is Parashat Ekev (Devarim/Deuteronomy 7:12-11:25). This week, Moses cautions us against arrogance — that we meet our needs, basic or otherwise, solely by our own effort. Ultimately, what we are given or what we gain in life comes from G-d.
 
Whatever your perspective may be on G-d and how G-d operates in the world, one way we try to apprehend G-d is in attributing to G-d who or what we are not. We know we are not G-d. In stark opposition to that basic premise is to give ourselves too much credit for what we receive in the world. That may be the epitome of idol worship, and in the present day, self-worship may be the most pervasive form of idol worship.

Worship Event of the Week

Join us this Friday, August 7, at 6:45 p.m. for our next livestream Erev Shabbat service.  Beautiful, restful music and meaningful prayer and words of Torah bring us together in community for a spiritually fulfilling Shabbat experience.

Also, a reminder: We have the opportunity to begin every weekday morning with 15 minutes of prayer and a small teaching, beginning at 8 a.m. It is a great way to stay connected in community during these difficult and isolating times of COVID-19.

Weekly Features




Cold Soups — a Jewish Tradition
By Wynne Begun
 
Jews from all over the world have made cold soups for nourishing, refreshing meals. This practice was particularly prevalent in the days before air conditioning, when using the stove to create meals added heat to an already stifling summer kitchen.
 
Central Europeans, especially Hungarians and Romanians, are known for fruit soups that are cooked, then chilled, like cherry soup. Russian Jews, who favor more savory cold soups, are known for beet borscht and schav, a soup made from sorrel. The Jewish tradition of cold soups is not just an Ashkenazic thing. Chilled yogurt and cucumber soups have been consumed as long as remembered in Syria, Persia/Iran, Iraq, Turkey and most countries of the Middle East, each culture adding variations to the basic yogurt-cucumber-garlic mixture, diluted with a little milk or water. 
 
If you try any of these cold soups, which are part of Jewish tradition, let us know your thoughts and the results of your efforts, at office@kolamikc.org. 

Community Events

Garden Tour
Come by the Manheim Park Community Garden (4225 Forest) on Sunday, August 9, at 10 a.m. for a tour — a time to relax and maybe get your hands dirty. Steve Sackin will be there to show all the amazing work happening in the garden. As always during these times, masks are mandatory.

"Judaism for Conversion Candidates" Class
The Rabbinical Association of Greater Kansas offers the community-wide course "Judaism for Conversion Candidates" beginning August 20. The yearlong course is taught by rabbis from the Reform, Conservative, Orthodox and nondenominational movements on a rotating basis. Each student is required to meet the conversion requirements developed by their rabbinic sponsor. Classes will take place virtually, 7-9 p.m. Thursdays. (Some sessions may rotate among synagogues and the Jewish Community Campus later in the year.) The orientation session is 7-9 p.m. Thursday, August 13. For additional information about the program, visit kcrabbi.org. To register, contact Annette Fish, Rabbinical Association administrator/program director, by email at afprogram@aol.com or by calling 913-327-4622.

Announcements & Upcoming Events
---
Shabbat Evening Service with Livestream:
Celebrate Shabbat together at our Kol Ami Erev Shabbat service, with music, a D"var Torah (a word or two of Torah), Sabbath prayers and blessings. Musicians will come together with the rabbi (while keeping safe physical distance) to create a new kind of worship experience for our Kol Ami family, and also broaden and expand our Kol Ami community. Let's make our Shabbat an Oneg - a Shabbat of Joy.
https://youtu.be/ugdy0HClfkE
- Friday, August 7 6:45pm-7:45pm
We Wish Mi Shebeirach,
A Complete Healing of Mind, Body and Spirit to:

Dennis Dalton
Daniel Joseph
Dan Marcum
Jan Smith
Jeff Whited

Names appear on the Mi Shebeirach list for one month. If you would like a name to continue to be listed or if you have a new name to include, please send an email to  healing@kolamikc.org.  
{{shulcloud_footer_left}}
{{shulcloud_footer_right}}
Wed, September 23 2020
5 Tishrei 5781
Sign Up For Our Newsletter
Wed, September 23 2020 5 Tishrei 5781