Newsletters
The Art of Intention- Kol Ami Weekly Newsletter 8-11-2020
08/11/2020 12:30:07 PM
| | |
| --- | --- |
| Author | |
| Date Added | |
| Automatically create summary | |
| Summary | |
Kol Ami Newsletter: August 11, 2020
Rabbi's Week in Review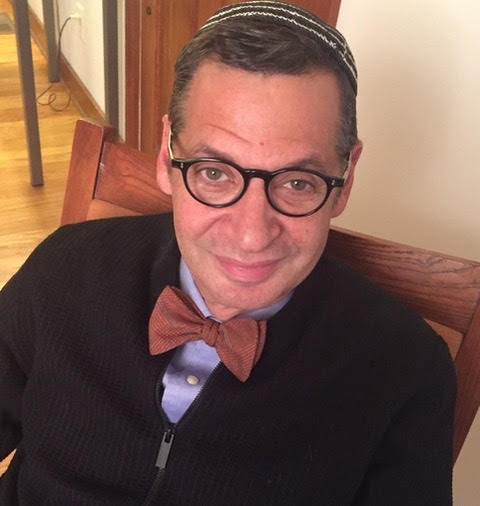 This past week, those of us who are regulars for weekday-morning prayer and study held a celebration. We, along with a significant portion of the Jewish world, completed study of the second tractate of the Babylonian Talmud — Tractate Shabbat. We have been engaged in what is known as Daf Yomi, a page [of Talmud] per day. Through Daf Yomi, in about seven years and a little over five months we will have studied from each page of... Click here to read the rest of Rabbi Doug's blog post.

This Week's Torah Portion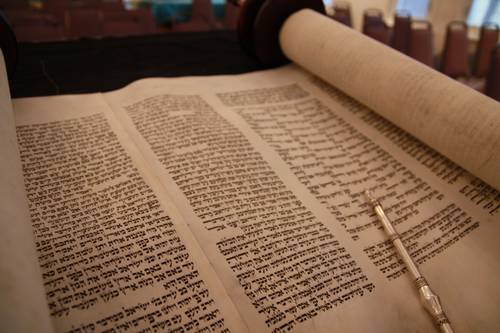 This week's Torah portion is Parashat Re'eh (Devarim/Deuteronomy 11:26-16:17). We read this week of the mitzvot surrounding kashrut — what we can and cannot eat. While our sages of the Talmud will have more to add to the halakhah surrounding kashrut, we learn early on about the meaning and importance of food. Food is how we come together as a community. We also know that, in the midst of a pandemic, we lose some of those important communal opportunities. I and we look forward to a time, sooner rather than later, when we can celebrate community and connection over the food we eat.

Worship Event of the Week

Join in this Friday night as we pray as a community and continue our monthly speaker series.  On Friday, August 14, at 6:45 p.m., we will hold Erev Shabbat services via Zoom followed by our speaker, Dana-Mae Abram, the principal at Martin Luther King Jr. Elementary School. (Martin Luther King School is one of four organizations Kol Ami has selected to focus our work on justice. The other three organizations are Manheim Park Garden Conservancy, our community garden; Migrant Farmworkers Assistance Fund; and MORE2 — Metro Organization for Racial and Economic Equity.)   

Ms. Abram provides the following bio:
I served for 10 years as an elementary teacher, during which I led my students to significant gains on district-wide tests. During my tenure, I have served teachers and students as District Professional Development Facilitator, Building PD Chair, Building Math Content Leader, and Grade Level Chair. I have also been recognized as the 2016 Missouri Lottery Stars in the Classroom Teacher of the Year.

Weekly Features

Debora McDermed has written the following marvelous piece on intentionality during this difficult time. Judaism sees acting and behaving with kavanah, with intention, as a pillar of our behavior-based theology. 

Opportunities await here at Kol Ami to incorporate intention into our lives with this month's meditation meeting, led by Lara Steinel, on Sunday, August 30, at 2:15 p.m. Also, to incorporate intentionality daily, check out our weekday-morning service, 8-8:15 a.m. — Rabbi Doug

The Big I – Intention and Attention
by Debora McDermed, Ph.D.*
 
"When attention and intention conjoin, a powerful vortex of awareness is generated that keeps us mindful and in the 'now' moment." — Michael Bernard Beckwith
 
Years ago, I learned the power of intention. But it worried me a bit because its focus didn't spell out exactly how I was supposed to meet all the goals in front of me. 
 
Thinking of what we don't want backfires on us. When we say we don't want to smoke anymore (if we're smokers), we don't allow the mind to cooperate — the mind can't process contractions so it doesn't hear the don't. It's not able to align with what you do want — health, freedom, ease in your body … you get it.
 
This is the essence of the art of intention. When we set a goal, there is always a quality we want to experience when we reach the goal. I heard Oprah do an entire show on this once, talking about wealth or success. It wasn't the actual TV show she wanted, but rather to feel like she was worthy of being a successful woman entrepreneur — feeling happy, secure and popular. Frequently, we set a goal that we do in fact achieve, but we don't feel the way we expected to feel. This is the heart of why money doesn't make people happy — the thought of freedom and being able to enjoy life is what we are really after. 
 
In a time when planning seems ludicrous and impossible, we can be left feeling powerless and victims of COVID-19, of the State's decisions, of schools opening or not opening, and on and on we go. Now is the time for us to be powerful and proactive, and to contribute to lessening fear and offering more understanding. Setting an intention for the day or the meeting or the grocery store, or whatever we have in front of us, gives us both power and possibility in every moment.
 
These days, I'm setting an intention daily and sometimes adding some intentions hourly as things come up — who do I want to be in the face of fearful news, what do I want to bring to conversations that are adversarial and conflicted, how can I be more present to the changing light from summer bright to a touch of gold, how can I focus on beauty and love instead of doubt and fear.
 
This is a practice, not just an idea. 
 
*Debora McDermed is a certified life coach, master financial coach, psychologist and chaplain. I had the privilege of her mentorship when she consulted with Hallmark years ago. — Ellen Karp

Congregants In The News

Going to the Dogs — Kol Ami Dogs
Cats had their chance. Some were comfortable coming out into the limelight, while others were more content to sleep in their own sun. Perhaps the dogs in our Kol Ami community will want to wag on out and make our acquaintance. So to all our dog-loving readers: Send us a pic or two of your best friend to office@kolamikc.org, along with a short bio, and we'll feature your furry family member within these digital pages.

We Wish Mi Shebeirach,
A Complete Healing of Mind, Body and Spirit to:

Pat Clinton
Dennis Dalton
Daniel Joseph
Jan Smith
Judy Weingarten
Jeff Whited

Names appear on the Mi Shebeirach list for one month. If you would like a name to continue to be listed or if you have a new name to include, please send an email to  healing@kolamikc.org.  
{{shulcloud_footer_left}}
{{shulcloud_footer_right}}
Wed, September 23 2020
5 Tishrei 5781
Sign Up For Our Newsletter
Wed, September 23 2020 5 Tishrei 5781