Newsletters
"In Pursuit of Absolute Justice"- Kol Ami Newsletter- August 18, 2020
08/19/2020 07:09:38 AM
| | |
| --- | --- |
| Author | |
| Date Added | |
| Automatically create summary | |
| Summary | |
Kol Ami Newsletter: August 18, 2020
Rabbi's Week in Review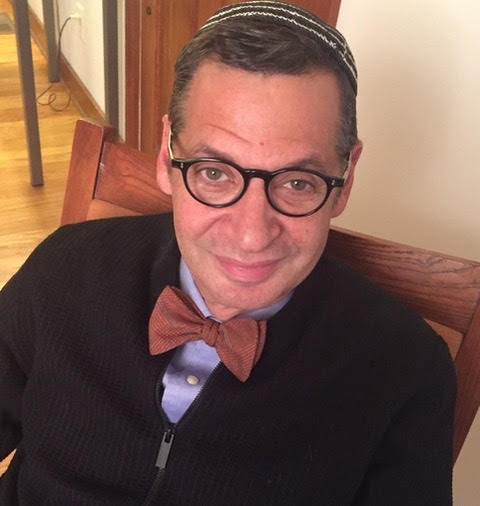 The Kansas City Jewish community faced a horrific tragedy last week with the death of Stacey Bell, of blessed memory. Her tireless effort to try to find the needed help for her adopted daughter's mental illness and her constant love for that daughter were not enough.

For me, this tragedy provided a stark reminder of our ongoing struggle to adequately address mental illness in our country... Click here to read the rest of Rabbi Doug's blog post.  

This Week's Torah Portion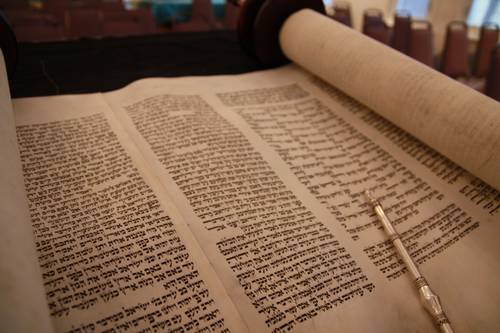 This week's Torah portion is Parashat Shoretim (Devarim/Deuteronomy 16:18-21:9). We read the famous verse, Tzedek, Tzedek Tirdof — often translated as "Justice, justice shall you pursue." A better translation may be "Pursue absolute justice." The understanding is that a society, in order to function, must have judges who show no partiality and who take no bribes.  
 
At a time when our Department of Justice has become politicized, and impartiality is not guaranteed, we need to do our part in order to pursue absolute justice. We risk the very foundation of our democracy if we cannot trust how justice is administered in our country.

Worship Event of the Week

Saturday, August 22, 9:30 a.m. Looking forward to studying together this coming Shabbat, followed by Shabbat worship and blessings. Zoom Link:  https://us02web.zoom.us/j/82904549575

Weekly Features

Back to School
By Pat Clinton




While children will not be physically in school for a while, they still need supplies. Principal Dana-Mae Abram, of our partner school Martin Luther King Jr Elementary, spoke at our Friday-night Shabbat service August 14. She proudly told us of the school's many accomplishments this past year, but teachers and students still face many challenges and barriers. 

We can help. I will be in the parking lot of All Souls (4501 Walnut) for the next three Wednesdays — August 19 and 26, and September 2, from 3 to 6 p.m., to gather donations. The link below will connect you to school-supply lists by clicking on a grade. If you can fill a book bag, great — but any of the supplies listed are needed and welcome. You will also see a link to Amazon, Target, Office Depot, etc. Be aware: prices differ across retailers, so check for the best deal. See you on Wednesday. 
https://www.teacherlists.com/schools/107538-martin-luther-king-elementary
 
Other school supplies that are needed: earbuds/headphones, small whiteboards and dry-erase markers, hand sanitizers and disinfectant wipes, and student incentives such as gift cards. 

Social Justice at Kol Ami: Rethinking How to Involve Everyone
in Something!
By Wynne Begun



 
Our members often say they join Kol Ami because of its commitment to social-justice issues. Our rabbi has been the voice of Kol Ami in his work to increase equity and to reduce the effects of racism. His presence and his efforts have shone a positive spotlight on our congregation. As we begin to prepare for the High Holy Days and enter a time of reflection and renewed commitment, it's time to think about how we can stand with our rabbi to do social-justice work.  
 
We have selected four groups for Kol Ami involvement. A calendar of these groups' upcoming events and specific needs will be listed in our newsletter and on our website. The calendar listings will range from donations of goods or funds to hands-on activities (while maintaining social distance) to community actions and training opportunities. 
 
The four groups are listed below, as well as the Kol Ami liaison to each group. Please contact the liaisons if you have any questions about the organizations or the calendar listings, or email office@kolamikc.org.
 
1. The Migrant Farmworkers Assistance Fund (MFAF), based in Kansas City, Missouri, assists migrant workers — those who travel and those who settle in the area year-round — with material needs, health and medical services, education assistance and advocacy. Kol Ami has begun collecting paper grocery bags for MFAF's weekly food distribution to farmworkers. Liaison: Deborah Hirsch

2. Martin Luther King Jr. Elementary School, of Kansas City Public Schools, serves the Manheim Neighborhood. Kol Ami has had a relationship with MLK for the last several years and has provided school supplies annually at this time of year. Our family program also raised funds for the school by setting up a lemonade stand. MLK is considered a Title 1 school, and at least 90 percent of the students qualify for free and/or reduced-cost lunch. Liaison: Pat Clinton 

3. MORE2 — This community-organizing group, which Kol Ami has a long history with, is involved with many equity and access initiatives, including community policing, fair wages, access to health care, and immigration, just to name a few. Liaison: Saul Epstein 

4. The Manheim Park + Garden Conservancy — Thanks to the work of several Kol Ami members and other sponsors, the garden has become the property of the Conservancy and will continue to be a positive force in the Manheim Neighborhood. Kol Ami members can work on and enjoy the outdoor space, gardens and orchard. Liaisons: Steve and Linda Sackin

Congregants In The News

Kol Ami Cats — Kitten Edition 
By Leah Merrill




Though it's time for dogs (hooray for dogs!!), Mr Noodle wanted to show off his kitten. This is Oliver. He was rescued from a dangerous situation, and Mr Noodle has immediately adopted him as his own and is earnestly bathing him and teaching him the Ways of Cats.

Community Events

Don't Miss the 2020 Virtual Day of Discovery — Sunday, August 23,
from 9:30 a.m. to 3:00 p.m. Thirty classes are offered throughout the day, via Zoom, on a wide range of topics, and they're facilitated by Kansas City experts, including Jewish educators, rabbis, professors and cantors. Our Kol Ami rabbi, Doug Alpert, will serve on a panel discussion of local, state and national issues of concern in the 2020 elections. Our music director, Lara Steinel, will lead a session on Jewish meditation. 

For information and a listing of the classes, and to register by August 19, visit
https://kcrabbi.org/day-of-discovery/day-of-jewish-discovery-2020.
Questions? Contact Annette Fish, administrator/program director, Rabbinical Association of Greater Kansas City, afprogram@aol.com, 913-327-4622. 

Kol Ami Website Sign-in
The new Kol Ami website is kolamikc.org. For members who wish to access congregational information, such as the directory, be sure to set up your personal account by clicking on the Login button in the top-right corner of the homepage and creating a password.
Announcements & Upcoming Events
Kol Ami Book Club- The Rabbi's Cat:
Let's have fun and discuss a graphic novel that tells the wholly unique story of a rabbi, his daughter, and their talking cat — a philosopher brimming with scathing humor and surprising tenderness. There's even an animated version if you want to watch that!
https://us02web.zoom.us/j/83138884063
- Wednesday, August 19 6:30pm-8:00pm
Shabbat Morning Adult Study and Worship:
It is always a wonderful discussion as we start with our sacred texts as the foundation for an exploration of contemporary topics. Shabbat morning worship follows our discussion. Zoom Link:
https://us02web.zoom.us/j/82904549575
- Saturday, August 22 9:30am-11:30am
Shabbat Evening Service with Livestream:
Celebrate Shabbat together at our Kol Ami Erev Shabbat service, with music, a D"var Torah (a word or two of Torah), Sabbath prayers and blessings. Musicians will come together with the rabbi (while keeping safe physical distance) to create a new kind of worship experience for our Kol Ami family, and also broaden and expand our Kol Ami community. Let's make our Shabbat an Oneg - a Shabbat of Joy.
https://youtu.be/y3banIptIQw
- Friday, August 28 6:45pm-7:45pm
​​​​​​​
Jewish Meditation:
Meditation helps focus more of one's mind on the present moment. In this monthly one-hour session, participants learn and practice the basics of Jewish meditation with an introduction to each session's theme by Rabbi Alpert. This Jewish meditation session will focus on the relationship between kavanah and meditation.
https://us02web.zoom.us/j/82795440779
- Sunday, August 30 2:15pm-3:15pm
We Wish Mi Shebeirach,
A Complete Healing of Mind, Body and Spirit to:

Dennis Dalton
Daniel Joseph
Leah Merrill
Judy Weingarten

Names appear on the Mi Shebeirach list for one month. If you would like a name to continue to be listed or if you have a new name to include, please send an email to  healing@kolamikc.org.  
{{shulcloud_footer_left}}
{{shulcloud_footer_right}}
Wed, September 23 2020
5 Tishrei 5781
Sign Up For Our Newsletter
Wed, September 23 2020 5 Tishrei 5781