Newsletters
Who let the dogs out?- Kol Ami Newsletter 8-26-2020
08/26/2020 09:06:37 PM
| | |
| --- | --- |
| Author | |
| Date Added | |
| Automatically create summary | |
| Summary | |
Kol Ami Newsletter: August 26, 2020
Rabbi's Week in Review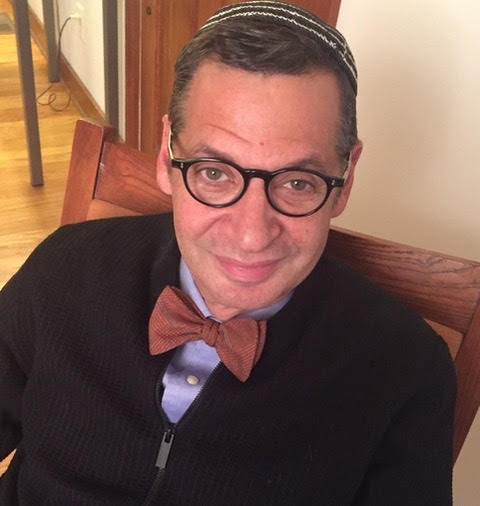 This past Shabbos, we explored how our individual character traits impact the work we do in helping others, the strangers in our midst. The catalyst for this particular Kol Ami Shabbat study session encompassed three elements: (1) This past week began the Jewish month of Elul, a time in which we begin to contemplate who we are and how we act, all in anticipation of Rosh Hashanah and Yom Kippur; (2) last week's Torah portion,... Click here to read the rest of Rabbi Doug's blog post.

This Week's Torah Portion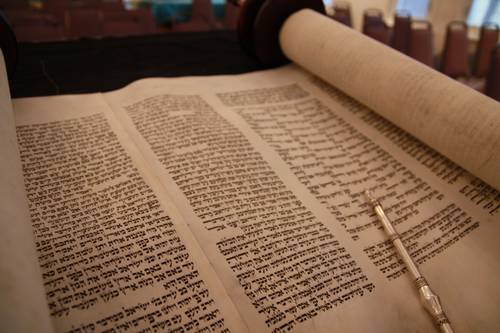 This week's Torah portion is Parashat Ki Tetze (Devarim/Deuteronomy 21:10-25:19). The Torah portion contains 72 mItzvot/commandments, more than any other Torah portion.  Among the more important of the mitzvot is to not remain indifferent. While the commandment emphasizes different aspects of how we approach our interpersonal relationships, the overarching responsibility is to transform our attributes of concern and compassion into action.

Worship Event of the Week

This week, we look forward to more informal worship, to the joy of just connecting with one another in community. Friday, August 28, at 6:45 p.m., we enter into Shabbat together with Erev Shabbat worship via Zoom.  https://us02web.zoom.us/j/81793126319​​​​​​​

Every weekday morning at 8:15 a.m., we start our day together with 15 minutes of prayer and a little bit of study. This has been a meaningful experience for our regular participants, particularly during this challenging time. If you have yet to experience a weekday service, we urge you to give it a try.

Watch for the High Holiday service schedule — and information about its virtual format — in next week's newsletter. And follow along at home with High Holiday prayer books: Distribution of prayer books to Kol Ami members will take place September 13 (details to come). Nonmembers can order the two-volume hardcover prayer-book set "Mishkan Hanefesh: Machzor for the Days of Awe," for Rosh Hashanah and Yom Kippur, from ccarpress.org at a cost of $44. Orders must be placed by September 7. 

Weekly Features

Kol Ami Member Spotlight — Music Therapist Rachel Rilinger


Rachel with husband Jay, and Archie (left, turning 6 soon) and Felix (turning 7 in October).

What brought you to KC?
I grew up in California. My husband, Jay, who I met in grad school at the University of Iowa, grew up here. It was his dream to live and work in KC. 

What drew you to Kol Ami?
I was looking for a community that was open to a diverse group of congregants and had some spiritual components similar to Jewish renewal. I like the values of community engagement, service and openness.
 
As a music therapist, could you describe your practice and how it has been affected — or how it affects others — during this time of COVID-19?
I am a board-certified music therapist. (For more information, head on over to musictherapy.org.) I currently work at the Lilac Center here in KC, and I provide music therapy in a group setting for its intensive outpatient program (IOP). My job has continued during the virus, and our groups have had waitlists because, as one might imagine, these are challenging times we are living in, and we are having increased rates of PTSD and worsened mental-health conditions. Patients I see at the center have various mental-health diagnoses, including multiple personality disorder, anxiety, depression, suicidal ideation, PTSD, etc. I offer music therapy to support the model of the center, which uses a dialectical behavior therapy (DBT) approach. So, for example, we have a week on interpersonal communication, during which I offer drumming to explore how we communicate. During our mindfulness week, I offer meditation, and bring in various instruments to practice mindfulness while experiencing different sounds and vibrations.  
 
Fellow congregant Brendan Howard did an interview with me about music therapy and meditation/spirituality, at https://brendanhoward.podbean.com/e/rachel-rillinger-does-music-therapy.

Do you think there are any Jewish values that led you to this field
or that guide your practice?
I have played piano since the age of 5 and have always had a passion for helping people. I thought about becoming a special-ed teacher or a social worker, but luckily a guidance counselor in high school had heard of music therapy! I have been board-certified for 10 years and am also an accredited Tai Chi Chih teacher. I hope to share the joy with others. I am starting a class at the Olathe Library this month, and I could offer a class at Kol Ami, too, should there be an interest. 
 
Help Us Collect School Supplies for MLK Jr. Elementary
By Pat Clinton




Our partner school, Martin Luther King Jr. Elementary, faces many challenges. We can help. This link connects you to school-supply lists by clicking on a grade. If you can fill a book bag, great — but any of the supplies on the lists are needed and welcome. You will also see a link to Amazon, Target, Office Depot, etc. Be aware: prices differ across retailers, so check for the best deal. I will be in the parking lot of All Souls (4501 Walnut) on the following Thursdays, September 3 and September 10, from 3 to 6 p.m., to gather donations. Thank you.

Congregants In The News

Kol Ami Dogs — The Three Greatest
By Ellen Karp



Willow the Wisp is 82 pounds of love, smarts and fun — also gorgeous, but I don't want to brag.



Andy was her predecessor — soulful and saintly and a hoot to boot. 




Andy's predecessor was Samantha — a classy and fabulous Malinois mix. 

All three were rescues. All three were/are the greatest dogs ever. (Don't we dog parents always feel that way about our fur babies?)

To all our dog-loving readers: Send us a pic or two of your fur babies to office@kolamikc.org, along with a short bio, and share your family member with us in these digital pages.

Kol Ami Website Sign-in
The new Kol Ami website is kolamikc.org. For members who wish to access congregational information, such as the directory, be sure to set up your personal account by clicking on the Login button in the top-right corner of the homepage and creating a password. You'll then find information under the "My Account" tab.
Announcements & Upcoming Events
---
Shabbat Evening Service:
Celebrate Shabbat together at our Kol Ami Erev Shabbat service, with music, a D"var Torah (a word or two of Torah), Sabbath prayers and blessings. Let's make our Shabbat an Oneg - a Shabbat of Joy.
https://us02web.zoom.us/j/81793126319
- Friday, August 28 6:45pm-7:45pm
Jewish Meditation:
Meditation helps focus more of one's mind on the present moment. In this monthly one-hour session, participants learn and practice the basics of Jewish meditation with an introduction to each session's theme by Rabbi Alpert. This Jewish meditation session will focus on the relationship between kavanah and meditation.
https://us02web.zoom.us/j/82795440779
- Sunday, August 30 10:30am-11:30am
We Wish Mi Shebeirach,
A Complete Healing of Mind, Body and Spirit to:

Dennis Dalton
Saul Epstein
Daniel Joseph
Leah Merrill
Judy Weingarten

Names appear on the Mi Shebeirach list for one month. If you would like a name to continue to be listed or if you have a new name to include, please send an email to  healing@kolamikc.org.  
{{shulcloud_footer_left}}
{{shulcloud_footer_right}}
Wed, November 25 2020
9 Kislev 5781
Sign Up For Our Newsletter
Wed, November 25 2020 9 Kislev 5781