Newsletters
Vacations and turning fear into hope- Kol Ami Newsletter: 09/01/2020
09/01/2020 12:33:07 PM
| | |
| --- | --- |
| Author | |
| Date Added | |
| Automatically create summary | |
| Summary | |
Kol Ami Newsletter: September 1, 2020
Rabbi's Week in Review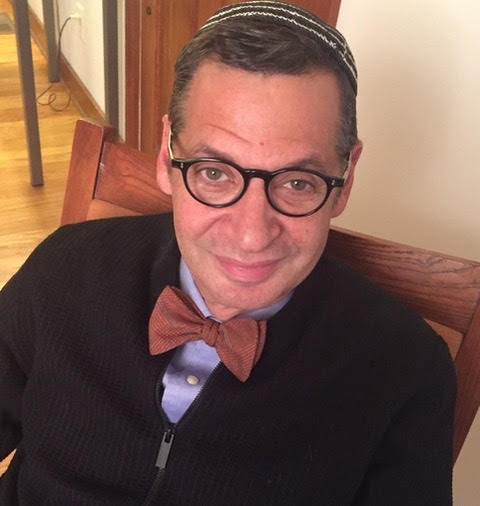 As I write this week, I am in the Rocky Mountains in Colorado, gracious friends having given Fay and me use of their mountain house for a few days. My original intent was not to write much of anything and chalk it up to a week on vacation... Click here to read the rest of Rabbi Doug's blog post.

This Week's Torah Portion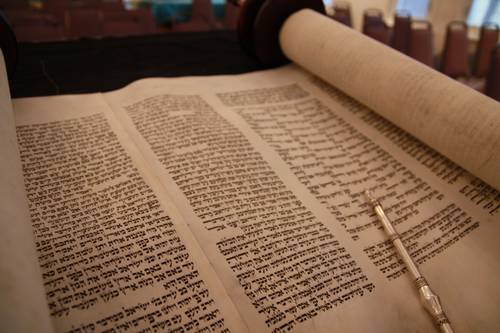 This week's Torah portion is Parashat Ki Tavo (Devarim/Deuteronomy 26:1-29:8). We, the Israelites, are given a myriad of instructions for when we enter Eretz Yisrael, the land of Israel.  Included among the many instructions is how to perform the ceremony of the first fruits — by offering our first fruits, we show gratitude to G-d. This ceremony is an obligation we perform for ourselves without an intermediary. By taking on the obligation to perform the ritual, we are now able to be in direct relationship with G-d. This is the great transformation that takes place in the Book of Devarim/Deuteronomy, to take on more responsibility in our covenant with G-d to care for our world.  

This dynamic is true today. G-d still expects more from us in our partnership with G-d for creating a better world, and we need more from each other to make that better world.

Worship Event of the Week

Start Shabbat off on the right foot as we come together to recite blessings to begin our Shabbat observance. At 6:45 p.m., Friday, September 4, we will do blessings, have a very brief word of Torah, and connect as our Kol Ami family. Zoom Link:  https://us02web.zoom.us/j/82868039728  

As we continue our preparation for the High Holy Days during this month of Elul, join in for weekday-morning worship and study — 15 minutes every morning for some praying, and a little bit of study thrown in, beginning at 8 a.m. Zoom Link: https://us02web.zoom.us/j/86547062122




​​​​​​​High Holy Day Services Fast Approach
Rosh Hashanah and Yom Kippur services will livestream from All Souls' Bragg Auditorium. Tune in via YouTube (click the event name for streaming links):
Erev Rosh Hashanah — 7:30-9 p.m. Friday, September 18 
Rosh Hashanah morning — 10:30 a.m. Saturday, September 19 
Tashlich — 10:30 a.m. Sunday morning, September 20, congregants gather together (with masks and social distancing) at Theis Park (49th Street and Oak) for Tashlich (tossing our sins into Brush Creek with breadcrumbs).
 
Erev Yom Kippur/Kol Nidre — 7:30 p.m. Sunday, September 27 
Yom Kippur morning — 10:30 a.m. Monday, September 28 
Rabbi Doug will conduct a study session at 1 p.m. on Zoom, and Lara Steinel will lead a meditation session at 2:15 p.m. on Zoom (click the blue text for the Zoom meeting links). 
Concluding service — 4 p.m. Monday, September 28, via livestream.

Prayer Books for the High Holy Days
Follow the livestream services at home with the "Mishkan Hanefesh" prayer books. Kol Ami members may check out prayer books on Sunday, September 13, from 10.30 a.m. to 12.30 p.m. in the All Souls parking area. This is a member-only free service. A convenient return will be scheduled. Nonmembers may get the books from CCAR Press for $44 but must order by September 7.

Weekly Features

The Kol Ami Family Experience Is Back  
By Erica Clinton




The Kol Ami Family Experience is starting back up. We will host a Family Friday-night service September 11, outside or on Zoom, with programming at 6 p.m. prior to the congregational service at 6:45 p.m. (Programming will focus on the holiday(s) occurring each month.) Our Sunday activities continue, too, but with a twist. 
 
Current events have led us to believe that we can address issues with our children in hopes of a better future. To that end, the Sunday Family Experience centers on the curriculum from Teaching Tolerance, targeting four social-justice areas: (1) identity, (2) diversity, (3) justice (recognizing injustice) and (4) action (learning to take action). These areas can be broken out into eight different topics: (1) race/ethnicity, (2) ability, (3) immigration, (4) bullying and bias, (5) religion, (6) class, (7) gender and sexual identity, and (8) rights and activism. As we focus on these topics, we will look at them through a lens of Judaism. Sunday, September 20, at 1 p.m., we explore identity and, specifically, our identity as Jews and what that means. 
 
Our hope is that we will have a program both for younger elementary-aged children and for the older set. Children younger than 5 are welcome to participate in the younger elementary program. The format will be a mixture of online and in-person (with masks and every attempt at social distancing). We will decide closer to the date of each event whether it's online or in-person. So please make sure you are on our distribution list for up-to-date information.  
  
Please send your email address to Erica (erica.clinton@gmail.com) to be included in the email-distribution list, if you haven't already. We also have a Facebook group. Inquiries on how to join should be directed to Erica. 
 
The dates of the program for the upcoming 2020-21 year are as follows — please note them in your calendars:
​​​​​​​
Friday, September 11, and Sunday, September 20
Friday, October 9, and Sunday, October 18
Friday, November 13, and Sunday, November 22
Friday, December 11, and Sunday, December 20
Friday, January 8, and Sunday, January 24
Friday, February 12, and Sunday, February 21 
Friday, March 12, and Sunday, March 21 (tentative) 
Friday, April 9, and Sunday, April 18
Friday, May 14, and Sunday, May 23 

Community Events

School Supplies for MLK Jr. Elementary
Help students at MLK Jr. Elementary prepare for school. The following link connects you to school-supply lists — just click on a grade:
https://www.teacherlists.com/schools/107538-martin-luther-king-elementary. If you can fill a book bag, great — but any of the listed supplies are desperately needed. Pat will be in the parking lot of All Souls (4501 Walnut) on Thursday, September 3, and Thursday, September 10, from 3 to 6 p.m., to accept donations. Thank you.
We Wish Mi Shebeirach,
A Complete Healing of Mind, Body and Spirit to:

Dennis Dalton
Saul Epstein
Daniel Joseph
Leah Merrill
Judy Weingarten

Names appear on the Mi Shebeirach list for one month. If you would like a name to continue to be listed or if you have a new name to include, please send an email to  healing@kolamikc.org.  
{{shulcloud_footer_left}}
{{shulcloud_footer_right}}
Wed, November 25 2020
9 Kislev 5781
Sign Up For Our Newsletter
Wed, November 25 2020 9 Kislev 5781