Newsletters
"Take Heart in the Possibility of the New"- Kol Ami Newsletter Sept. 15, 2020
09/15/2020 05:20:37 PM
| | |
| --- | --- |
| Author | |
| Date Added | |
| Automatically create summary | |
| Summary | |
Kol Ami Newsletter: September 15, 2020
Rabbi's Week in Review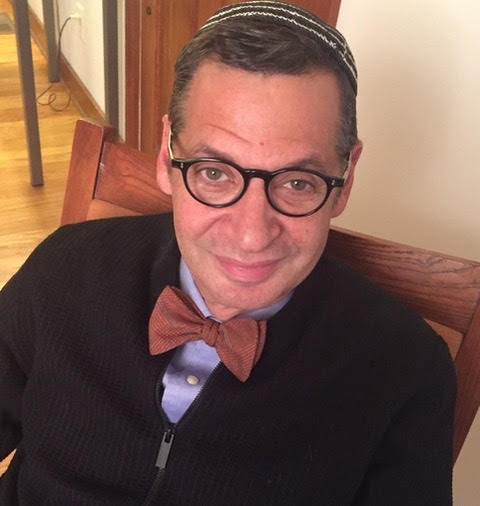 As we approach Rosh Hashanah and Yom Kippur, we engage in the difficult work of Cheshbon HaNefesh, an accounting of our souls, by which we engage in self-reflection and ponder how we can do better and act better in the coming year 5781. While in challenging times like these this work can seem even more difficult, I take heart in the possibility of the new and our potential to be better.

Kol Ami has recently recommitted itself to...... Click here to read the rest of Rabbi Doug's blog post.

This Week's Torah Portion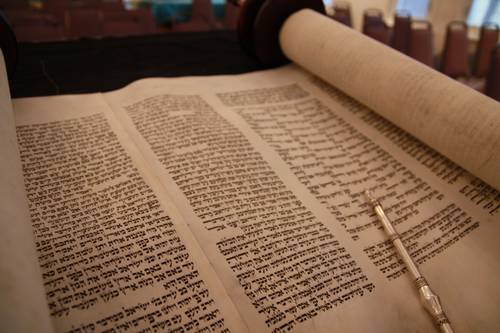 This week, we celebrate Rosh Hashanah, which has special Torah portions for the day. While Rosh Hashanah is recognized as the birthday of the world — the day the world was created — the actual day is five days earlier, on the 25th of Elul. Therefore, it is appropriate that the traditional Torah portion that we read in the Book of Bereishit/Genesis ch. 21 is about the birth of Isaac and the ensuing dynamic of the family. The story includes the travails of Hagar and Ishmael, thus emphasizing the universal message of the holiday that we are all intertwined in the human condition and, ultimately, reliant upon each other for our future welfare.

Worship Event of the Week

Rosh Hashanah! A time to celebrate the coming of a new year, 5781 — looking to the future with hope and promise. Tune in via YouTube (click the event name for streaming links):

Erev Rosh Hashanah — 7:30-9 p.m. Friday, September 18 
Rosh Hashanah morning — 10:30 a.m. Saturday, September 19 (with guest speaker)* 
Second Day Rosh Hashanah — 10:30 a.m. Sunday, September 20, gather for an in-person, informal, family-friendly meditative service at Frank Theis Park (Oak, between 47th and 49th streets), with Tashlich to follow (have breadcrumbs on hand to toss into Brush Creek). Bring blankets and/or chairs (masks required, and social distancing observed). A Family Experience program takes place at the park after Tashlich, beginning around 11:30 a.m. 

*Kol Ami's guest speaker at Saturday morning's service is Allan Jack Katz. A former city councilman of Tallahassee, Florida, and a lawyer, Katz is the former U.S. ambassador to Portugal, nominated by President Barack Obama in November 2009. He's a distinguished professor with the University of Missouri-Kansas City Bloch School's Department of Public Affairs and the College of Arts and Science's Political Science Department. In 2013, he founded American Public Square, an organization that uses civil discourse to try and bridge today's partisan divide. He and his wife, Nancy Cohn, are members of Kol Ami.

Weekly Features

Book of Remembrance for Yizkor
By Wynne Begun

It's customary to remember those we mourn during the Yizkor service. Provide the following information to Yahrzeit@kolamikc.org by September 16, so your loved ones' names can be read aloud or projected on a slide during the solemn and meaningful Yizkor service on Yom Kippur: (1) name of person(s) being remembered, (2) yahrzeit date for each person, (3) name and relationship of the mourner(s). 

A Big School-Supply Thank You 
By Pat Clinton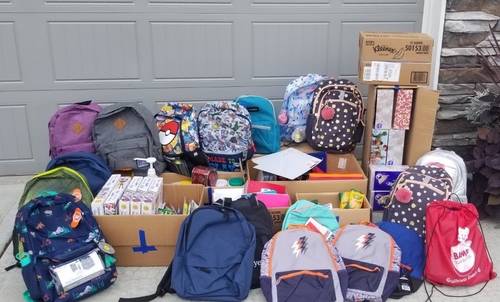 I want to thank everyone who so generously donated school supplies to Martin Luther King Elementary. You truly did an amazing job. We received many book bags and also so much more — mountains of folders; heaps of crayons, pencils and markers; stacks of ruled paper and composition books; piles of Kleenex and sanitizer wipes, and hand sanitizers; bundles of scissors.  You have genuinely made a difference for this school and, most importantly, for the children. Kol hakavod.



Pat (left) delivers school supplies to MLK Jr. Elementary School Principal Dana-Mae Abram (center) and Assistant Principal John Williams. 

Community Events

MeltonKC 2020-21 Classes to Start
MeltonKC's 2020-21 curriculum, a mix of new and popular topics, is designed for all learners — both new and returning. All classes begin in October and November, via Zoom. See hbha.edu/melton for class details and to register. Classes cost $250 per student, plus materials. Contact Megan Pener, MeltonKC director, at mpener@hbha.edu or 913-327-8161, with questions.

Congregants In The News

The Jewish Chronicle Interviews Rabbi Alpert
The KC Jewish Chronicle features Rabbi Doug and Kol Ami in the September 10 issue. Read the full article here.
Announcements & Upcoming Events
---
Kol Ami Book Club: What the Night Sings:
Join us to discuss this YA novel by Vesper Stamper about teenage Gerta, who after losing her family and everything she knew in the Nazi concentration camps, finds herself completely alone. Without her Papa, her music, or even her true identity, she must move past the task of surviving and onto living her life. Zoom Link:
https://us02web.zoom.us/j/81318640185
- Tuesday, September 15 6:30pm-8:00pm
Erev Rosh Hashanah Service:
Our High Holy Day worship is always a highlight of the year. Wonderful music along with meaningful readings, and an impactful sermon to give meaning to the Jewish New Year. YouTube Livestream:
https://youtu.be/L_lczYF5l5c
- Friday, September 18 7:30pm-9:00pm
Rosh Hashanah Morning Service:
Morning Rosh Hashanah Service. Our guest speaker will be Allan Katz, founder of American Public Square and the former U.S. Ambassador to Portugal. YouTube Livestream:
https://youtu.be/Xcgo0ANQbCo
- Saturday, September 19 10:30am-12:30pm
Rosh Hashanah Outdoors - Informal service followed by Tashlich:
Join us for our first outdoor Rosh Hashanah service. Informal/family-friendly service followed by Tashlich, where we will cast our sins via bread crumbs into Brush Creek. Masks are required. Location:
Frank Theis Memorial Park, 47th- 49th and Oak
- Sunday, September 20 10:30am-11:30am
We Wish Mi Shebeirach,
A Complete Healing of Mind, Body and Spirit to:

Dennis Dalton
Brian Greenwald
Daniel Joseph
Leah Merrill
Judy Weingarten

Names appear on the Mi Shebeirach list for one month. If you would like a name to continue to be listed or if you have a new name to include, please send an email to  healing@kolamikc.org.  
{{shulcloud_footer_left}}
{{shulcloud_footer_right}}
Wed, November 25 2020
9 Kislev 5781
Sign Up For Our Newsletter
Wed, November 25 2020 9 Kislev 5781