Newsletters
Honoring the memory of RBG- Kol Ami Newsletter 09-23-2020
09/23/2020 05:51:22 PM
| | |
| --- | --- |
| Author | |
| Date Added | |
| Automatically create summary | |
| Summary | |
Kol Ami Newsletter: September 23, 2020
Rabbi's Week in Review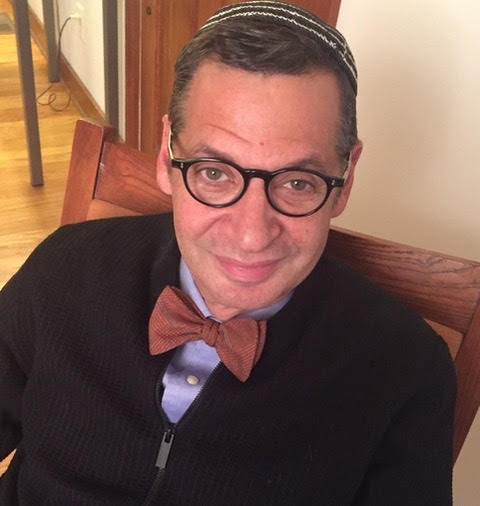 This Rosh Hashanah began with the sad news of the death of Justice Ruth Bader Ginsburg.  There is an understanding that those who die on Rosh Hashanah are seen as tzaddiks — among the righteous of our people. This seems particularly appropriate in memorializing the life of Justice Ginsburg.

Her tireless work for justice on behalf of women, and anyone who was marginalized as an outsider, was informed by Jewish history in general... Click here to read the rest of Rabbi Doug's blog post.

This Week's Torah Portion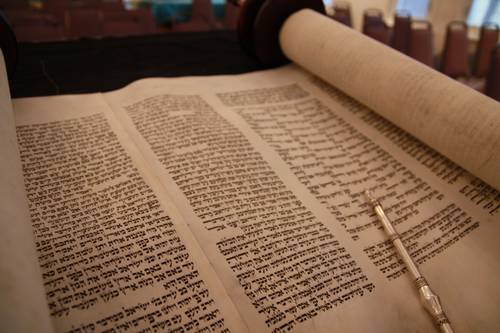 This week's Torah portion is Parashat Haazinu (Devarim/Deuteronomy 32:1-52). We read beautiful poetry representing Moses' swan song to the Jewish people. After a long life of struggle on behalf of his people, he is instructed to climb Mt. Nebo, where he will view the promised land but not enter before his death at the age of 120.  

Our work to make the world and our community a better, more just place may not take us to the promised land, a place and time wherein our vision of a perfect world will come to fruition.  Yet it is in that work that our lives have meaning and purpose. It is the belief that to be created in G-d's image means that our lives do have purpose, and we have the ability to make change for the better.  

Worship Event of the Week

Yom Kippur services and events will either livestream via YouTube or take place on Zoom. Click the event names for links:

Erev Yom Kippur/Kol Nidre — 7:30 p.m. Sunday, September 27 (with cellist Eliana Zimmerman — see bio below*)
Yom Kippur morning — 10:30 a.m. Monday, September 28 

Rabbi Doug will conduct a study session at 1 p.m. Monday on Zoom, and Lara Steinel will lead a meditation session at 2:15 p.m. on Zoom (click the blue text for the Zoom meeting links). 
Yizkor, Afternoon and Concluding service — 4 p.m. Monday, September 28, via livestream.

*A founding member of the Élan Trio, Montreal-based cellist Eliana Zimmerman performs chamber music in nontraditional spaces. Recent performances have been affiliated with l'Orchestre classique de Montréal, ZooFest, and the Montreal and Oregon Bach Festivals. She received bachelor's degrees in both modern and baroque cello performance from McGill University's Schulich School of Music. She teaches in El Sistema music outreach programs, and has a private cello studio in Montreal and online. 

An Apology to All Who Waited on Rosh Hashanah Morning
It's truly the season for atonement! On behalf of our team at Kol Ami, we sincerely apologize for the delay and the lost first half of our Saturday service — there was a technical glitch despite all our best efforts. Grateful thanks to Erica Clinton and Ray Berger for running to the synagogue to tell us of the problem in person! Having turned off phones in the sanctuary, we were unaware that we weren't livestreaming. The full service, including that first part, has now been uploaded to YouTube and you can view it at https://youtu.be/UpREO7VyT3Y?t=30.  For those of you who stuck around and kept the chat room humming, bravo for your patience. We promise to have multiple layers of quality control — and backups — at the ready come Kol Nidre and Yom Kippur. And responsible phones will not be turned off … just in case!

Weekly Features

Start or Stop Your Fast With Mock Chopped Liver
By Wynne Begun




On special occasions, many Jewish families serve chopped liver. At every holiday, special event or large family dinner, my mother got out her double-bladed chopper and did her magic. Chopped liver fell out of favor as we became more health-conscious regarding saturated-fat content. Mallary Smith, a member of Kol Ami with her husband, Chuck, and her daughter, Sylvia, makes the following vegetarian version and takes it each year to the Kol Ami seder. This dish is delicious served warm, but room temperature is good, too.  

Ingredients
1/4 cup (1/2 stick) unsalted butter
3 large yellow onions (about 2 pounds), thinly sliced
4 hard-boiled eggs
3/4 cup walnut halves, lightly toasted
1/2 teaspoon kosher salt
 
Instructions
1. Melt butter in a large skillet over medium heat until it's melted and just beginning to bubble (make sure not to let it burn).
2. Add onions and cook, stirring occasionally, until onions are soft, medium-brown in color, and slightly burnt (30-40 minutes). The technique is like caramelizing but taken a step or two further. The goal is a darker-brown color and nice little burnt bits — but don't go too far.
3. When onions are done, add eggs, walnuts and salt. Chop and mix well. Pop the mixture into a food processor if you want a more realistic chopped-liver texture, pulsing until smooth. I usually leave a few chunks unprocessed, or the mixture can be chopped by hand. 


We Wish Mi Shebeirach,
A Complete Healing of Mind, Body and Spirit to:

Dennis Dalton
Brian Greenwald
Daniel Joseph
Leah Merrill
Judy Weingarten

Names appear on the Mi Shebeirach list for one month. If you would like a name to continue to be listed or if you have a new name to include, please send an email to  healing@kolamikc.org.  
{{shulcloud_footer_left}}
{{shulcloud_footer_right}}
Fri, October 30 2020
12 Cheshvan 5781
Sign Up For Our Newsletter
Fri, October 30 2020 12 Cheshvan 5781