Newsletters
"How Come?"- Kol Ami Newsletter 09-30-2020
09/30/2020 05:05:38 PM
| | |
| --- | --- |
| Author | |
| Date Added | |
| Automatically create summary | |
| Summary | |
Kol Ami Newsletter: September 30, 2020
Rabbi's Week in Review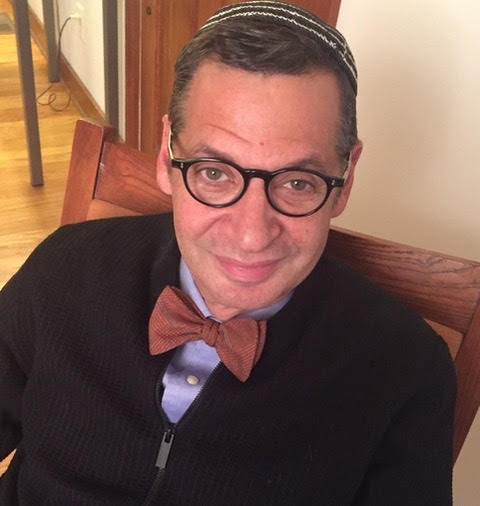 The beauty of the Jewish calendar is the way in which it flows from an emotional perspective.  Having completed the difficult and burdening task of self-reflection that comes with the somber day of Yom Kippur, we can now turn to Sukkot. We refer to Sukkot as Z'man Simchateinu — the season of our joy. We are commanded to be happy on Sukkot.

How come? After the promises we made to ourselves, G-d and others to do better and act... Click here to read the rest of Rabbi Doug's blog post.

This Week's Torah Portion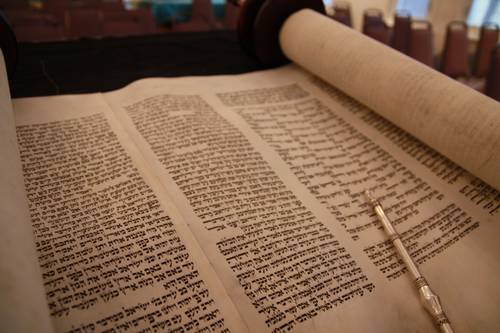 As this coming Shabbat is also the first day of Sukkot, we read a specially assigned Torah portion (Vayikra/Leviticus 22:26-23:44 and Bamidbar/Numbers 29:12-16). It is a description of our chaggim, our festivals, that are delineated in the Torah. These holidays give us a meaningful way to mark the time.  

Worship Event of the Week

We look forward to our celebration of Shabbat and Sukkot — Sukkot, the season of our joy — with the following schedule: 

Friday, October 2, 6:45 p.m. — Shabbat blessings. Zoom link:  https://us02web.zoom.us/j/81478460221​​​​​​​

Saturday, October 3, 9:30 a.m. — Study session. Zoom link:  https://us02web.zoom.us/j/82807531231​​​​​​​

Saturday, October 3, 1 p.m. — Sukkah Building, Manheim Community Garden.  
We will be building our Kol Ami sukkah. Traditionally, Halakhah would prohibit building our sukkah on Shabbat. Please follow your own custom. For those who do come out to the garden, please wear masks.

Sunday, October 4, 10:30 a.m.-noon — Sukkah Open House, Manheim Garden.  
We will welcome people to the garden to perform the mitzvah of dwelling/being in the sukkah, and to wave the lulav and etrog. Come and celebrate this happy time on the Jewish calendar, and enjoy our beautiful garden. As always, wearing masks is required.

Returning High Holy Day Prayer Books
For those who checked out prayer books for Rosh Hashanah and Yom Kippur, please return them Sunday, October 4, 10:30 a.m.-noon (within the first hour, if possible), at the All Souls parking lot. 

Weekly Features

Be Part of the Food Chain — Donate Paper Grocery Bags
By Deborah Hirsch



MFAF volunteers put together food bags in a food-storage area.

Kol Ami continues to collect paper grocery sacks for the Migrant Farmworkers Assistance Fund, which distributes food and other necessities to farmworker families. "Thanks for working on this project for us," immigration attorney Suzanne Gladney, who founded MFAF in 1984, tells Kol Ami. "Farmworkers are considered essential workers, yet they themselves need food. We're going through lots of bags every week" — bags that MFAF otherwise buys. 

It's the goal of MFAF to deliver food bags and other supplies year-round. "Rural areas are so far from grocery stores — the irony of people who are picking food all year," Suzanne says. "We now have about 300 workers, who have arrived in the last 3-4 weeks. The closest grocery store is 24 miles away, a Walmart in Marshall, a Missouri 'hot spot' because of the two meatpacking plants there." After the picking season ends, around the first of November, dozens of migrant families remain in the area for offseason orchard work. 

By donating paper bags, Kol Ami helps MFAF help them. MFAF is one of four social-justice efforts that Kol Ami has committed to this year. Bring your clean paper bags to All Souls (4501 Walnut) anytime and leave them in the green barrel on the front patio. For more information about MFAF and the services it offers, go to the MFAF website.

Sukkot Food Traditions
By Wynne Begun
 
Sukkot is the time when Jews celebrate the fall harvest. Many families build a sukkah and eat meals outside. In the Midwest, joining together with family and loved ones outside at this time of year is a sort of final tribute to beautiful weather. This is especially sacred during this time of COVID-19, as we look toward a very long and possibly isolating winter inside. 
 
In addition to typical fall foods such as apples, squash and pumpkins and dishes such as tzimmes and potato kugel, it is traditional to eat stuffed foods during Sukkot. Here are some links to foods that could be part of a Sukkot meal. 
Meat stuffed peppers — https://www.thespruceeats.com/meat-stuffed-peppers-2121904
Stuffed cabbage rolls — https://motherwouldknow.com/jewish-stuffed-cabbage/
Parmesan stuffed portobello mushrooms — https://www.thespruceeats.com/stuffed-portobello-mushrooms-2121720
 
Chag Sameach!

Reflection on a Different Kind of High Holy Days
By Wynne Begun



Sylvia and Chuck Smith, carrying the tradition forward.
 
I always anticipate the High Holy Days with a bipolar attitude. On one hand, I love the traditions, seeing people I see only once a year, and the N'ilah service that brings to a close a really tough day for me. On the other hand, I dread seeing people I see only once a year because I can't always remember their names, and Yom Kippur seems like the longest day of the year! This year, I didn't know what to expect. I expected Lara and her team to make beautiful music and Rabbi Doug to move me in unexpected ways. I had no idea that being at home would bring me closer to those I see often — my family, with whom I celebrated the holidays. If Ephraim, who is 18 months old, wanted to throw a ball around, it was OK. The peak for me was hearing Sylvia, who is 4-1/2, sitting on my couch with her dad, who is going through conversion class, singing the Shema together. I still missed you, my Kol Ami family. May we be together next year in our worship space, and please forgive me if I forget your name. 
We Wish Mi Shebeirach,
A Complete Healing of Mind, Body and Spirit to:

Dennis Dalton
Daniel Joseph
Judy Weingarten

Names appear on the Mi Shebeirach list for one month. If you would like a name to continue to be listed or if you have a new name to include, please send an email to  healing@kolamikc.org.  
{{shulcloud_footer_left}}
{{shulcloud_footer_right}}
Fri, October 30 2020
12 Cheshvan 5781
Sign Up For Our Newsletter
Fri, October 30 2020 12 Cheshvan 5781