Newsletters
"In Gratitude"- Kol Ami Newsletter 10-07-2020
10/07/2020 09:14:40 AM
| | |
| --- | --- |
| Author | |
| Date Added | |
| Automatically create summary | |
| Summary | |
Kol Ami Newsletter: October 7, 2020
Rabbi's Week in Review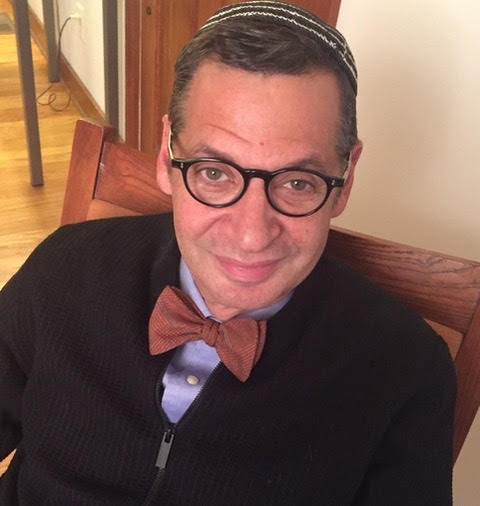 I have often said that of all the categories of prayer, my favorite is gratitude. As it states in Midrash, Vayikra Rabbah, in Messianic times when all other prayer is unnecessary, we will still be required to offer prayers of gratitude.  

Having gathered mostly virtually for Rosh Hashanah and Yom Kippur, this is a time, for me, of enormous gratitude for all those who have put in so many hours to make our worship meaningful and... Click here to read the rest of Rabbi Doug's blog post.

This Week's Torah Portion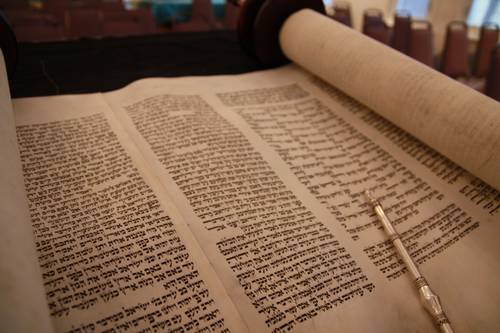 This week, as we approach Simchat Torah, we complete the reading of the Torah in anticipation of beginning again. The end of the Book of Devarim/Deuteronomy addresses the death of Moses. While the text acknowledges that there never again was a prophet like Moses, by not giving certainty to his place of burial, it lets us know that Moses was human. We honor his leadership and guidance as Moshe Rabeinu, our teacher. Yet we do not deify him or worship him.

Worship Event of the Week

This Friday, October 9, we will have a special service for Shabbat/Shemini Atzeret/Simchat Torah. Our service will be a "drive-in service" in the parking lot at All Souls. We are asking people who attend to pull up to the spaces by the building. If you do want to get out of your cars, bring chairs and maintain social distance. Wear masks to protect others.

We will be conducting services from the patio of All Souls (4501 Walnut). There will be a Family Experience program prior to the service. Please note that the slightly different schedule is due to darkness setting in earlier these days. The schedule is as follows:

Family Experience: 6 p.m.
Service: 6:30 p.m.

Looking forward to this special worship experience during challenging times.

Weekly Features

History and Origins of Simchat Torah
Adapted by Ellen Karp*

It was the 10th-century Jewish community of Babylonia (present-day Iraq) that began the custom of dancing with the Torah. They not only invented the celebration of Simchat Torah but also gave the holiday its name. From Babylonia, it spread to the entire Jewish world, with those from different cultures contributing new customs that were then absorbed by Jews everywhere.

In 12th-century France, verses were added for recitation during the hakafot (dancing with the Torah), and Vezot Habracha (the last Torah portion) was read many times until everyone in the congregation had an opportunity for an aliya. In this same period, the Jews of Spain began to recite the beginning of Genesis by heart. Rabbi David Abudraham, of 14th-century Spain, explained this aspect of Simchat Torah: "And the reason we start again at Bereishit ... just as we have merited to finish the Torah, so may we merit to begin her again." In Germany in the 14th century, they invented the kol hane'arim aliya, so that all the children in the synagogue could have a collective aliya, and in the early 15th century, hakafa — parading with the Torah scrolls — was added in the evening. Additional synagogue customs were incorporated into the service In the 16th and 17th centuries, such as seven hakafot around the bima, and honoring the men who had the last aliya of the Torah and the first of Genesis.

*From "The Four Faces of Simhat Torah," by David Golinkin, The Jerusalem Post, Oct. 24, 2005

Community Events

Two social-justice events coming up to put on your calendar:

Monday, October 12, 9 a.m.-12:30 p.m.
Heartland Coalition Against Gun Violence will hold its annual symposium virtually.
Rabbi Doug will be on a Faith Panel during the symposium from 9:15 to 10:15 a.m.

Monday, October 19, 7-8 p.m.
Missouri Poor People's Campaign and Stand Up KC co-host a virtual town hall to hear responses from the gubernatorial candidates, as they are asked to address issues impacting the poor and other marginalized Missourians. Rabbi Doug will be giving the closing. (Participation by the Rev. Dr. William Barber pending.)

Congregants In The News

Calling Kol Ami Dogs
To all our dog-loving readers: Send us a pic or two of your best friend(s) to office@kolamikc.org, along with a short bio, and share your furry family member with us in these digital pages.
We Wish Mi Shebeirach,
A Complete Healing of Mind, Body and Spirit to:

Dennis Dalton
Daniel Joseph
Judy Weingarten

Names appear on the Mi Shebeirach list for one month. If you would like a name to continue to be listed or if you have a new name to include, please send an email to  healing@kolamikc.org.  
{{shulcloud_footer_left}}
{{shulcloud_footer_right}}
Fri, October 30 2020
12 Cheshvan 5781
Sign Up For Our Newsletter
Fri, October 30 2020 12 Cheshvan 5781