Newsletters
"No one right way to be a family"- Kol Ami Newsletter 10-13-2020
10/13/2020 07:01:23 PM
| | |
| --- | --- |
| Author | |
| Date Added | |
| Automatically create summary | |
| Summary | |
Kol Ami Newsletter: October 13, 2020
Rabbi's Week in Review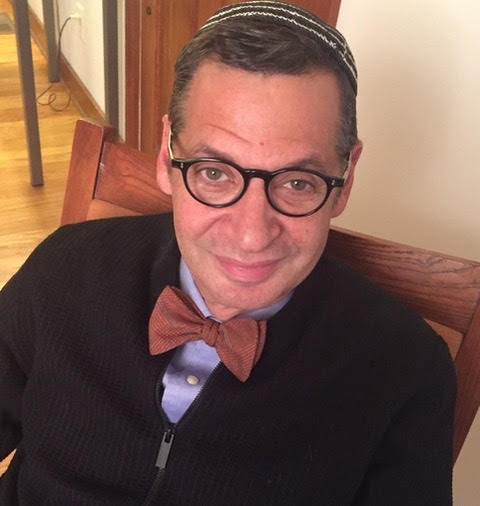 Fay and I had special joy this week to be part of the wedding of my son, Solomon, and a member of the Kol Ami family, Lisa. In the process, Fay and I got two granddaughters. In the more than three years since I first met Lisa over coffee, I would never have anticipated this day. (Just for the record, I did not fix them up — a deal-killer for sure.)

Their journey was not what we would deem the "traditional family." I say that... Click here to read the rest of Rabbi Doug's blog post.

This Week's Torah Portion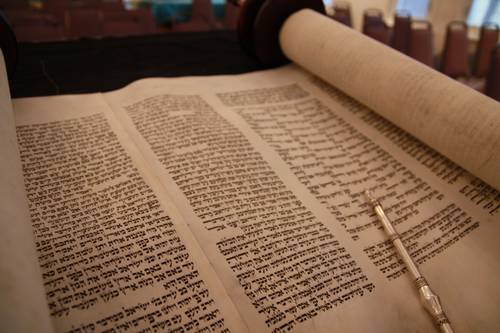 This week's Torah portion is Parashat Bereishit (Bereishit/Genesis 1:1-6:8). We begin the reading of the Torah anew with the story of our creation, and the message that we have to work in order to realize an idealized world of Gan Eden — the Garden of Eden.

Worship Event of the Week

Saturday, October 17 — 9:30 a.m. Study, 10:30 a.m. Service
Manheim Park Community Garden (Forest just north of 43rd Street)
Join us for a beautiful, relaxed and meditative Shabbat experience in our community garden.  Study is followed by worship in a beautiful outdoor setting. Masks are required; bring chairs if you have them. We will endeavor to create social distancing in addition to wearing masks.

Sunday, October 18, 1 p.m. — Kol Ami Family Experience
Manheim Park Community Garden
Join us as we explore diversity, specifically race and ethnicity, and how we as Jews value diversity. Please RSVP to Erica at erica.clinton@gmail.com.  

Weekly Features




"Dividing Lines" — an Audio Tour of KC Segregation History
By Wynne Begun

Kansas City remains one of the most segregated cities in the United States. "Dividing Lines," an audio driving tour, elucidates this disturbing slice of KC history. Go through the city at your own pace, while hearing stories about each area you travel through.  
 
"Dividing Lines" was created as part of the Johnson County Library's "Race Project KC." Nathaniel Bozarth, ethnographer and host of the "Wide Ruled" podcast, co-writes and narrates the 90-minute tour, which incorporates interviews from local students and civic figures, and features music from Hermon Mehari and KC Jazz LP. Read more about the tour and download it from VoiceMap here.
 
The tour begins at Shawnee Mission East High School (7500 Mission, Prairie Village, KS 66208). The school has several parking lots. The correct starting point is located in the parking lot accessible from 75th Street, just west of Mission Road.

Collecting Coats to Keep Kids Warm
By Pat Clinton

Last August, the principal of Martin Luther King Jr. Elementary, Dana-Mae Abram, spoke to our congregation and told us of the progress and achievements the students have made over the past few years. Yet, many challenges remain. Our congregation overwhelmingly responded to the need for school supplies with our wallets and our hearts. Now we are facing another challenge as winter approaches. Ms. Abram shared with us that some children come to school in wintertime without coats of any kind. 

The need for winter gear now could not be more critical. We are organizing a coat drive for grade-school children and collecting new or gently used coats, hats and gloves. I will be in the All Souls parking lot Sunday, November 22, from noon until 2 p.m. in a white Subaru SUV. Please help!

Community Events

​​​​​​​A social-justice event to put on your calendar:

Monday, October 19, 7 p.m.
Missouri Poor People's Campaign and Stand Up KC co-host a virtual town hall to hear responses from the gubernatorial candidates, as they are asked to address issues impacting the poor and other marginalized Missourians. Rabbi Doug will be giving the closing. 

Congregants In The News

Kol Ami Dogs — Zoey and Dudley
By Wynne Begun



Dudley, ready for a nap

Zoey and Dudley are both rescue dogs.  When I say that, it is assumed that I rescued them.   Actually, they both have served that role for me. Zoey came to live with me about one month after I lost my husband, nine years ago. I was told that she would need a lot of TLC, patience and understanding because her first two years were very traumatic. Over the last nine years, we have learned to survive and flourish in our new realities. Dudley is the clown of the family and keeps me entertained. Not a day goes by without me laughing out loud at something he has done. I know my life is richer for having both of them in it.  



Zoey (left) and Dudley
We Wish Mi Shebeirach,
A Complete Healing of Mind, Body and Spirit to:

Dennis Dalton
Judy Weingarten

Names appear on the Mi Shebeirach list for one month. If you would like a name to continue to be listed or if you have a new name to include, please send an email to  healing@kolamikc.org.  
{{shulcloud_footer_left}}
{{shulcloud_footer_right}}
Fri, October 30 2020
12 Cheshvan 5781
Sign Up For Our Newsletter
Fri, October 30 2020 12 Cheshvan 5781