Newsletters
"The Tree of Knowledge and QAnon"- Kol Ami Newsletter: 10/20/2020
10/20/2020 08:00:23 PM
| | |
| --- | --- |
| Author | |
| Date Added | |
| Automatically create summary | |
| Summary | |
Kol Ami Newsletter: October 20, 2020
Rabbi's Week in Review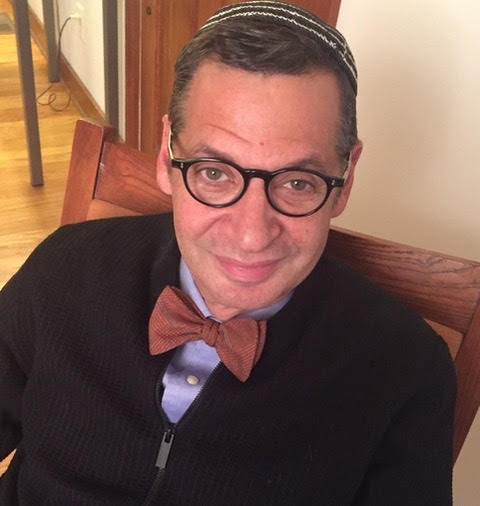 Last week, we read in our Torah about the Tree of Knowledge. While the common assumption and/or interpretation is that Adam and Eve committed a sin by partaking of the Tree of Knowledge, Judaism has always placed the acquisition of knowledge amongst our highest priorities. The knowledge acquired by Adam and Eve in that moment was the most basic level of self-awareness. From that point forward, we have chosen to continue to read, to study, to... Click here to read the rest of Rabbi Doug's blog post.

This Week's Torah Portion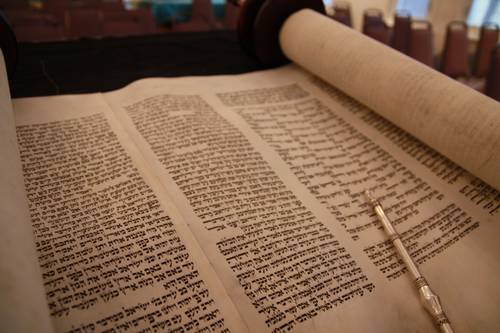 This week's Torah portion is Parashat Noach (Bereishit/Genesis 6:9-11:32). In addition to the Noah story, we read this week about the Tower of Babel. In the effort to build a tower, resources were not being used to create housing for those in need. As we approach this election, we look at who will use our resources with compassion and for good.

Worship Event of the Week

This Friday, October 23, at 6:45 p.m., music will lead us into our livestream Shabbat — a time for joy and rest, a time to reflect on what a better world might look like, and to ready ourselves for the work to come to bring that better world into reality. Link: https://youtu.be/z0XuFsGTyLY

Remember, every weekday morning, 8-8:15 a.m., we continue our morning prayer and study — just a great time to connect and start each day. Zoom link: https://us02web.zoom.us/j/86547062122

Weekly Features

Zoom in for a Virtual Introductory T'ai Chi Chih Class
Join accredited instructor (and Kol Ami member) Rachel Rilinger for T'ai Chi Chih, a moving meditation practice that focuses on developing and circulating your intrinsic energy, or chi. T'ai Chi Chih can be done seated or standing, and can be adapted to meet individual needs. Some people have found T'ai Chi Chih to help with balance, mood, sleep, eating, and overall improved health. No particular level of physical fitness is required and no particular clothing needs to be worn. The first meeting, on Zoom, is Monday, October 26, at 2 p.m. The class is free, with a donation to the Tai Chi Chih Foundation or to Kol Ami welcome. RSVP to office@kolamikc.org. Zoom link: https://us02web.zoom.us/j/88247327533

Community Events

Join the United Nations Association of Greater Kansas City and Mayor Quinton Lucas for this year's virtual Mayor's UN Day Celebration, at 7 p.m. Monday, October 26. Keynote speaker Stewart Simonson, Assistant Director General of the World Health Organization, will speak about the WHO's continued work on the COVID-19 pandemic as well as its work to eradicate smallpox and polio. The webinar includes a Q&A session. Click here to register.

Congregants In The News

A Kol Ami Dog — Luna Sunshine
From Rachel Rilinger




We just got our newest family member, Luna (Lunita) Sunshine!
She is a pure creature of joy and snuggles. When not eating everything in the house or attempting to make friends with the kitty, she spends her time playing with the boys or driving the boat.


Other Announcements & Upcoming Events
Jewish Meditation:
Our meditation will focus on music and will begin, as always, with Rabbi Alpert's commentary.
https://us02web.zoom.us/j/83462970900
- Sunday, October 25 2:15pm-3:15pm
Friday Shabbat Blessings Zooming to You (for Now):
Description: Join us as we "make Shabbos," reciting blessings together to get our Shabbat started. Candle blessings, Kiddush over wine or grape juice, and Motzi add a sense of the sacred to our Shabbat experience and lives.
https://us02web.zoom.us/j/81155984062
- Friday, October 30 6:45pm-7:00pm
Erev Shabbat Service:
Celebrate Shabbat together at our Kol Ami Erev Shabbat service, with music, a D"var Torah (a word or two of Torah), Sabbath prayers and blessings. Let's make our Shabbat an Oneg - a Shabbat of Joy.
https://youtu.be/2lGWcZd36xQ
- Friday, November 6 6:45pm-7:45pm
We Wish Mi Shebeirach,
A Complete Healing of Mind, Body and Spirit to:

Dennis Dalton
Judy Weingarten

Names appear on the Mi Shebeirach list for one month. If you would like a name to continue to be listed or if you have a new name to include, please send an email to  healing@kolamikc.org.  
{{shulcloud_footer_left}}
{{shulcloud_footer_right}}
Mon, November 30 2020
14 Kislev 5781
Sign Up For Our Newsletter
Mon, November 30 2020 14 Kislev 5781