Newsletters
"A Simple Message: VOTE" - Kol Ami Newsletter 10/27/2020
10/27/2020 07:54:22 PM
| | |
| --- | --- |
| Author | |
| Date Added | |
| Automatically create summary | |
| Summary | |
Kol Ami Newsletter: October 27, 2020


Rabbi's Week in Review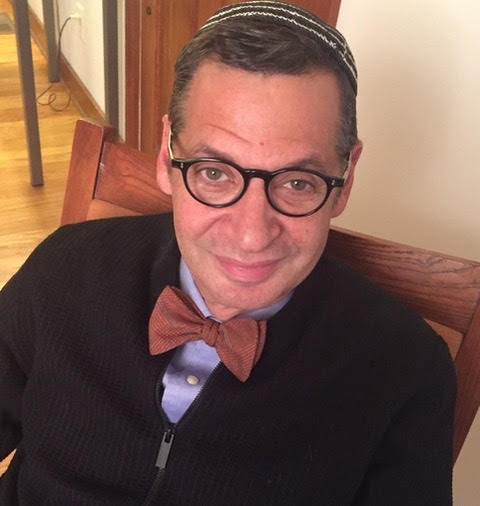 We (finally!) reach November 3, and hopefully clear through some of the craziness and acrimony that have marred our political discourse. With that in mind, my message is simple.

VOTE!!!!!! If you have already voted, my thanks and appreciation. In voting, you have fulfilled not only your civic obligation but also your obligation as Jews to support the civic process and democracy.

While I am not allowed to advocate for ... Click here to read the rest of Rabbi Doug's blog post.
This Week's Torah Portion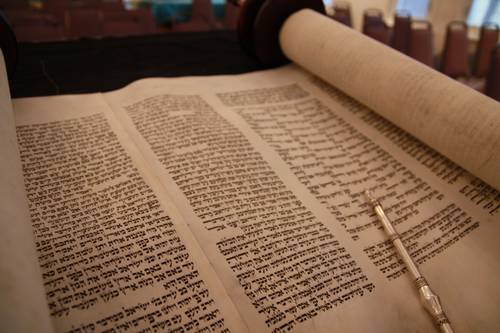 This week's Torah portion is Parashat Lech Lecha (Bereishit/Genesis 12:1-17:27). We read this week that Avraham and Sarah (at this point still known as Abram and Sarai) go forth from their birthplace; "Lech Lecha - go for yourselves." Going forth into the unknown can certainly be trepidatious, but it is in those moments of fear with the unknown to come that we find growth and meaning. It is in the journey itself rather than arriving at a destination that we find the sacred, and where we find each other in community.

Worship Event of the Week

Let's start Shabbat together this Friday, October 30, at 6:45 p.m., with blessings and a short D'var Torah to put us in the spirit for Shabbat rest and Shabbat joyl Zoom link: https://us02web.zoom.us/j/81155984062

Our weekday-morning connection continues — just 15 minutes of prayer and study, 8-8:15 a.m. Zoom link: https://us02web.zoom.us/j/86547062122

Weekly Features

Kol Ami Member Spotlight — Gary and Sheryl Kretchmer




What did you do professionally before retirement and what about your work are you most proud of or do you miss the most?
Gary: After teaching for six years, I began working for the District Court in Johnson County, as director of the Domestic Relations unit, providing non-adversarial resources for divorcing couples with children. The unit developed a mediation program that received national recognition. I'm most proud of following the Jewish tradition of bringing mediation and peace into the community, and I miss professionally interacting with kids and families.
Sheryl: I taught elementary school and stressed teaching the whole child, looking beyond pure academics. I'm most proud of helping children become problem-solvers. I miss the joy of children learning and growing on a daily basis (and hugs).

As founding members of old Kol Ami and as longtime members of new Kol Ami, how have you seen the congregation evolve over time?
Sheryl: Earlier in Gary's life, he had drifted away from congregational Judaism. When Gary learned that Cantor Silbersher was founding a new Reform congregation, he saw this as an opportunity to fill a void in his life.
Gary: The old Kol Ami was welcoming to Sheryl, which was important. It helped that there were several other interfaith couples. We joined St. Andrew Christian Church a short time before also joining Kol Ami. I was welcomed as the only Jewish member of St. Andrew — a very progressive, open, inclusive congregation, and a spiritual home for the LGBTQ community, which is in-sync with our synagogue.
S&G: When Cantor Silbersher retired, sadly politics split the congregation into factions. We chose to remain with Kol Ami. Rabbi Alpert has set a trail where we truly are a synagogue welcoming everyone. In his first sermon, Rabbi mentioned the importance of "relationships." We were hooked immediately. The breakup of the old Kol Ami was difficult, but now we have peace and contentment. We are proud of the active role the new Kol Ami has taken in our community.

What has been challenging for you as members and what has been gratifying?
Gary: Our current challenge involves my physical limitations. It makes it exceedingly difficult to attend services and special events. The addition of Zoom has been extremely rewarding. I'm now able to participate each morning in prayer and study, and we were able to participate in the High Holy Days this year.
S&G: The gratifying aspects of Kol Ami include (1) our rabbi, Doug Alpert; (2) our music experience with Lara Steinel; (3) the hard work of our president, Ellen Karp, and the effort of the board; (4) those in the congregation willing to make us better; and (5) providing a spiritual home for those who might be turned away in other settings.


We Wish Mi Shebeirach,
A Complete Healing of Mind, Body and Spirit to:

Fay Balk
Dennis Dalton
Leah Merrill
Judy Weingarten


Names appear on the Mi Shebeirach list for one month. If you would like a name to continue to be listed or if you have a new name to include, please send an email to healing@kolamikc.org.
{{shulcloud_footer_left}}
{{shulcloud_footer_right}}
Fri, July 30 2021
21 Av 5781
Sign Up For Our Newsletter
Fri, July 30 2021 21 Av 5781