Newsletters
"Keeping calm ... and then carrying on" - Kol Ami newsletter 11-10-2020
11/10/2020 06:00:53 PM
| | |
| --- | --- |
| Author | |
| Date Added | |
| Automatically create summary | |
| Summary | |
Kol Ami Newsletter: November 10, 2020
Rabbi's Week in Review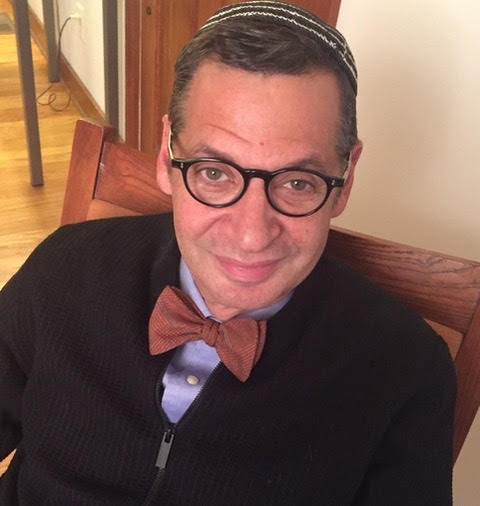 This may be getting redundant (I think it was last week that I was talking about emotional stress), but I cannot remember a more stressful week for myself or many congregants in our Kol Ami family. While we hear about the great divisions in our country, we also have a country in which our citizens are highly vested in its future. Wherever you land on the political spectrum, the waiting this past week has been a little slice of ... Click here to read the rest of Rabbi Doug's blog post.

This Week's Torah Portion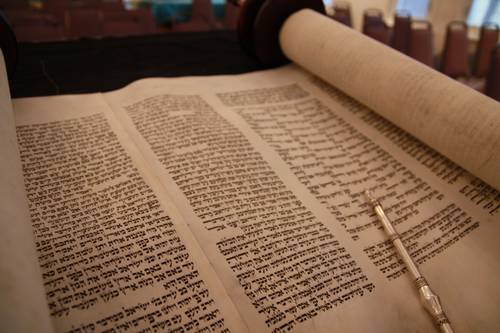 This week's Torah portion is Parashat Chaye Sarah (Bereishit/Genesis 23:1-25:18). The "life of Sarah" actually addresses her death, the important and meaningful process of Jewish burial and mourning practice. We become keenly aware of the emotions involved in processing the death of a loved one, how we work through that process and how we honor memory.

Worship Event of the Week

We always look forward to our Family Experience on the second Shabbos of every month, prior to services. Please join us via Zoom at 6 p.m. Friday, November 13, as we learn about Sigd, an Ethiopian Jewish holiday celebrated 50 days after Yom Kippur. Please RSVP to Erica at erica.clinton@gmail.com. The program is followed by the Shabbat service at 6:45 p.m.
Zoom link: https://us02web.zoom.us/j/89876813029?pwd=VS9hK3JtZ2tLZHdPc0cxenU2SlBoUT09

Weekly Features

Keeping Calm With Wine
By Wynne Begun



It goes without saying that this has been a stressful week: the surge in COVID, adjusting to the end of daylight saving time … the election that would never end. No matter which candidate you support, the angst isn't over. Many of us have our own coping strategies: Zooming with friends and our Kol Ami family, baking, eating, walking, meditation (ala Lara Steinel), to name a few.  
 
One of my go-to coping strategies is a good glass of wine. I'm always looking for new wines to try, from different places. With a little research, I found a Wine Enthusiast report that Israeli wines are not only good but even great. Winemaking has a long history in Israel, dating back to biblical times (a tradition that was lost during Muslim control of the area). Today, there are over 300 wineries in the temperate, Mediterranean climate, and Israel produces 40–45 million bottles of wine per year. Most Israeli wine is consumed within the country, with just 20 percent exported each year, mostly to the United States.
 
A few calls to local liquor stores found that Mike's Wine & Spirits In Westport had the best selection of Israeli wines, with many choices under the Yarden label, from Yarden's Mount Hermon red and white blends, which retail for about $12 a bottle, to the more expensive white and red varietals, which can cost as much as $30. Underdog Wine Co. in Union Hill had a less diverse selection, focused on Yarden's Mount Hermon-label wines. Lukas Wine & Spirits in Overland Park carries Baron Herzog wines. All Israeli wines are kosher, by the way. 
 
As we have done over the last several months, we will get through this stressful period one day at a time, and we'll use our own personal coping strategies. But if you choose wine or eating, as I do, I suggest moderation (this is advice that falls under do what I say and maybe not always what I do). As our friends from across the pond so aptly say, "Keep calm and carry on."

T'ai Chi Chih Class Update
Accredited instructor and Kol Ami member Rachel Rilinger leads an introduction to T'ai Chi Chih — a moving meditation practice that can be done seated or standing — the third Monday of the month. Join this virtual class on Monday, November 16, at 2 p.m. No particular clothing or level of physical fitness is required. The class is free, with a donation to the Tai Chi Chih Foundation or to Kol Ami welcome. Zoom link: https://us02web.zoom.us/j/85727347678

Community Events

MORE2 (the Metro Organization for Racial and Economic Equity) sponsors a rally denouncing white supremacy, 5-6 p.m. Thursday, November 12, at Waddell Park, 83rd Street and State Line. 
— Wear congregational T-shirts, buttons, etc. (to show which faith community you represent).
— Bring signs, with messages such as "We have work to do!" "Faith Leaders for Racial Equity," "Justice isn't JUST for US." 
— Bring noise makers, drums, your best chants.      
— Wear a mask.
We Wish Mi Shebeirach,
A Complete Healing of Mind, Body and Spirit to:

Randy Block
Dennis Dalton
Leah Merrill
Judy Weingarten

Names appear on the Mi Shebeirach list for one month. If you would like a name to continue to be listed or if you have a new name to include, please send an email to  healing@kolamikc.org.  
{{shulcloud_footer_left}}
{{shulcloud_footer_right}}
Fri, July 30 2021
21 Av 5781
Sign Up For Our Newsletter
Fri, July 30 2021 21 Av 5781