Newsletters
"Changing Minds and Hearts" - Kol Ami Newsletter 11-17-2020
11/17/2020 05:30:08 PM
| | |
| --- | --- |
| Author | |
| Date Added | |
| Automatically create summary | |
| Summary | |
Kol Ami Newsletter: November 17, 2020
Rabbi's Week in Review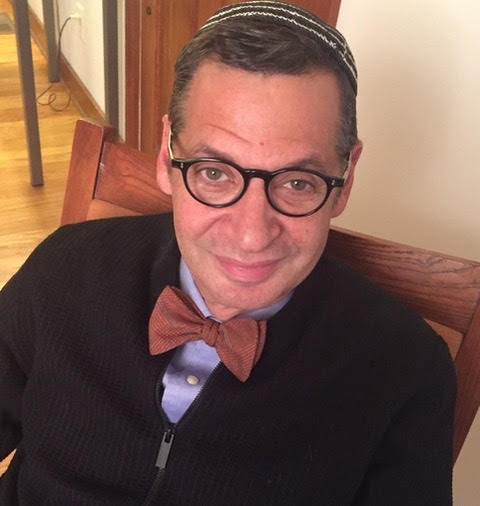 My seminary, the Academy for Jewish Religion (AJR — the one in NYC, not LA),
held its annual fall retreat last week. It is a time each year when classes are
suspended for the week, and everyone at the seminary comes together to focus
on one topic. Alumni are welcome and encouraged to participate, and do
participate in significant numbers. This is a real tribute to how AJR graduates/
alumni value the time we spent as students at the ... Click here to read the rest of Rabbi Doug's blog post.

This Week's Torah Portion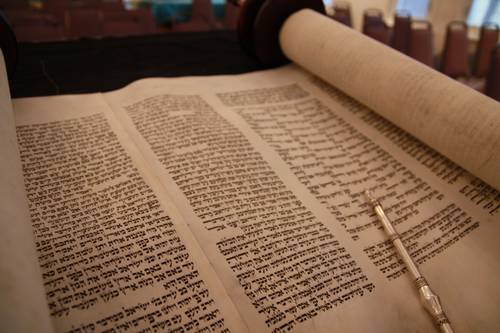 This week's Torah portion is Parashat Toledot (Bereishit/Genesis 25:19-28:9).
This week, our middle patriarch, Isaac, achieves success in business and
negotiates a peace treaty with Abimelech. Isaac, who gets far less fanfare and
notoriety than either Avraham or Jacob, is a wonderful example of a life well lived,
even though he carries a less prominent place in the community.

Worship Events of the Week

Saturday, November 21, 9:30 a.m. study, 10:30 a.m. Shabbat service.
It's always nice to be together on Shabbos morning for study and great
conversation. We follow our study with Shabbat-morning service and blessings.
​​​​​​​Zoom link here

Kol Ami Family Experience — Sunday, November 22, 1 p.m., via Zoom
Join us for an incredible opportunity as we explore justice and injustice, specifically as it pertains to race and why we as Jews fight injustice. We will be showing A Kids Play About Racism, adapted and directed by Khalia Davis. The Coterie, along with 40 other companies associated with Theatre for Young Audiences, produced the play and made it available for educators. The play is recommended for ages 5 and older. Please RSVP to Erica at erica.clinton@gmail.com.  
Zoom link here

Weekly Features

AJR Weekly D'var Torah
By Rabbi Doug

I'm among a rotation of faculty and alumni at my seminary doing a D'var Torah
at various times during the year. Last week, November 13, was my d'var
for Parashat Hayei Sarah.

Facing the Future
Rabbi Lord Jonathan Sacks, the UK's chief rabbi from 1991 to 2013, died
November 7. Knighted by Queen Elizabeth II in 2005, he was one of Judaism's
great contemporary rabbis. As Helen Lotman, KC's Jewish Federation president,
noted: "He was a giant of an intellect, a prolific writer, a profound scholar, a teacher and an orator. … He was a leading Orthodox rabbi who spoke about the importance of all faiths." Sacks gave a very prescient TED talk in 2017 — some wise words that sound even more relevant and comforting today. The link to his talk, "How we can face the future without fear, together" can be found here.

Social Justice News

Coats for Kids
Please remember our coat drive for Martin Luther King Jr. grade-school children.
We are collecting new or gently used coats, and hats and gloves. Pat Clinton will
be in the parking lot at All Souls this Sunday, November 22, from noon until
2 p.m. in a white Subaru SUV. Please help!

Paper Bag Reminder
Kol Ami continues to collect and donate paper grocery sacks to the Migrant
Farmworkers Assistance Fund (MFAF). Farmworkers are "essential workers,"
and MFAF is an "essential organization," providing food, supplies and health
services to farmworkers and their families. Please leave your used bags in the
green barrel on All Souls' front patio. Thank you! 

Toy Drive
St. James United Methodist Church, one of Kol Ami's partners supporting MLK,
is heading up a holiday toy collection for MLK students. The toy drive would be
a meaningful way to spread the light of Hanukkah. We need to collect the toys
by December 9. Details on time and place to come.

Kol Ami Event

Meditation with Lara Steinel
In this month's Jewish meditation session, Sunday, November 22,
​​​​​​​2:15-3:15 p.m., we'll focus on "hakarat hatov," which means "recognizing the good." We'll center on "gratitude" as seen in Torah, just in time for the Thanksgiving holiday. As always, Rabbi Alpert will get us started with his thoughts. Zoom link

Congregants in the News

Kol Ami Dogs — Before Samantha and Andy and Willow…
From Ellen Karp
 
There were the other guys: Bear From Boston (longer tongue than Mick Jagger's) 



and Sandy, who was my first rescue in Albuquerque.
 
We Wish Mi Shebeirach,
A Complete Healing of Mind, Body and Spirit to:

Randy Block
Dennis Dalton
Leah Merrill
Judy Weingarten


Names appear on the Mi Shebeirach list for one month. If you would like a name to continue to be listed or if you have a new name to include, please send an email to healing@kolamikc.org.  
{{shulcloud_footer_left}}
{{shulcloud_footer_right}}
Fri, July 30 2021
21 Av 5781
Sign Up For Our Newsletter
Fri, July 30 2021 21 Av 5781