Newsletters
"Our Better Angels" - Kol Ami Newsletter 11-24-2020
11/24/2020 05:30:22 PM
| | |
| --- | --- |
| Author | |
| Date Added | |
| Automatically create summary | |
| Summary | |
Kol Ami Newsletter: November 24, 2020
Rabbi's Week in Review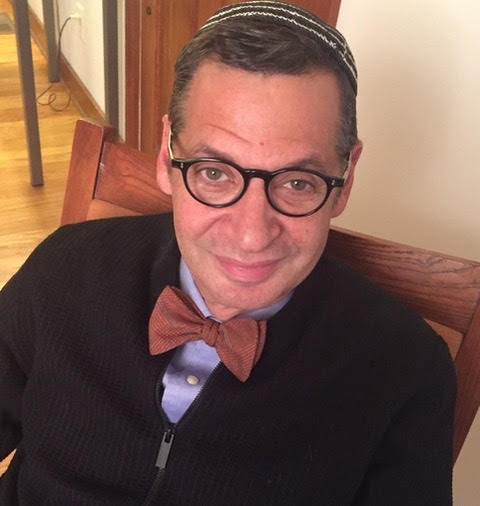 This past week in our Shabbat-morning study, we embarked on a discussion about the role of angels in Judaism. As a text for our study, we are using A Gathering of Angels: Angels in Jewish Life and Literature, by Rabbi Morris B. Margolies, my rabbi when I was growing up here in Kansas City. Our engaging discussion moved us toward an initial notion of the angels within each of us.

What reservoir of angels can we call on to ... Click here to read the rest of Rabbi Doug's blog post.

This Week's Torah Portion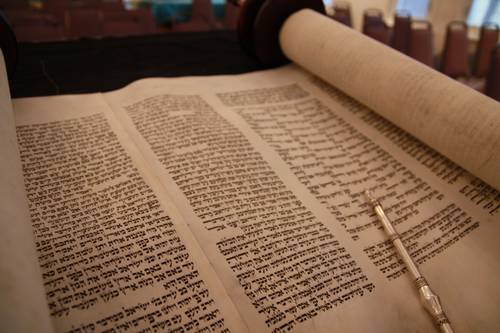 This week's Torah portion is Parashat Vayetzei (Bereishit/Genesis 28:10-32:3). Vayetzei, "he went out," relates Jacob's journey out from Beersheba to Haran, Rebecca's birthplace. In this time of staying in, when we are compelled by the need to keep ourselves and everyone safe from the pandemic, let us think of ways we can venture out in a figurative sense — finding the new in our life's journeys.

Worship Event of the Week

There will not be morning worship this Thursday morning. Wishing everyone a Hodaya Sameach — a Happy Thanksgiving.

Shabbat Blessings
During this week of Thanksgiving, among the things we as Jews are thankful for is the gift of Shabbat. Join us Friday, November 27, from 6:45 to 7 p.m., for Shabbat blessings. We "make Shabbos" together in community by reciting the blessing over candles, Kiddush over wine or grape juice, and Motzi, and add a sense of the sacred to our Shabbat experience.

Weekly Features




Two of our Board Members Reflect on This Year's Thanksgiving Holiday...

We Give Thanks
By Ellen Karp

This week brings us Thanksgiving, a holiday that encapsulates the idea behind Modim Anachnu Lach — the Amidah prayer that expresses thanks as well as humility for all of G-d's gifts of this world. As Rabbi Doug often reminds us, even in the world to come (Olam Ha-Ba), the one necessary prayer to be said will be Modim Anachnu Lach.  
 
At our 15-minute Zoom weekday prayer sessions, we come to Modim in the Amidah after a series of requests — for health, wisdom, prosperity, and more. These blessings are offered in a spirit of optimism, in the hope that through our own efforts and G-d's, we can secure the essentials of a happy life. They are about shaping our lives for the better. But when we arrive at Modim, our tone shifts from beseeching to acceptance (or reminding ourselves to accept). Ultimately, many things are out of our hands, despite our prayers and best efforts.
 
In our current world, there is much to do. Anger and resistance can be useful fuel for action and resilience. On the other hand, Modim reminds us that sometimes a better approach is acceptance of what life throws at us. If we can achieve that, it's something for which to be grateful.*

We invite you to share a one-sentence thank-you to, or remembrance of, someone or something that has enriched your life over the past year. We will collect and publish these contributions in our end-of-year newsletter issue. Please email your submission to office@kolamikc.org.

*From "Modim: A Prayer for Acceptance," myjewishlearning.com

Jews and Thanksgiving – Connecting the Dots
By Wynne Begun
 
We celebrate the holiday of Thanksgiving as a nonreligious holiday, but the roots of this day may very well be based on the holiday of Sukkot. The Pilgrims saw many similarities between themselves, exiting Europe to gain their religious freedom, and the Jews, escaping Egypt to become free of the Pharaoh's tyranny. The Pilgrims were familiar with the holiday of Sukkot – a fall holiday that celebrates the harvest and observes Israel's wandering in the desert. The Pilgrims saw the struggles as similar and created Thanksgiving as their remembrance of bounty and freedom. As we celebrate this holiday, maybe this year in isolation, we may want to take a moment and remember that bounty and struggle may indeed be two sides of the same coin. 

Social Justice News

Caring for Kids
By Pat Clinton
 
It truly does take a village. As part of our commitment to Martin Luther King Jr. Elementary School (MLK), we are part of a larger network — Care for Kids (CFK), a coalition of eight nonprofit partners working with the school to identify needs and provide resources for the children and their families, teachers and staff. (These partners include St. James United Methodist Church, Human Dignity Economic Justice Coalition, Christ Community Church, and the Blue Hills Neighborhood Association.)

On a recent CFK conference call, Erica Clinton (liaison for family activities) and I listened as partners shared stories of how important the work of CFK has been in restoring their faith and hope in the community. CFK partners have provided lunches to teachers and have begun a Parent Elevation series, focused on career building and mentoring. We left the meeting feeling humbled and excited for the opportunities that we, as a congregation, can participate in to help support the children and the teachers/staff at MLK. 

THANK YOU for your contributions. The coat drive this past Sunday collected 24 coats for MLK children, plus several hats and scarves. Please consider the following opportunities to continue our good works:

December: Toys for Kids — This is a meaningful way to spread the light of Hanukkah. Think of appropriate toys for children aged 5-12. E-mail me for information on where to drop off toys anytime before December 9.
February: Teacher appreciation — Please contribute ideas by emailing me. Some examples: writing thank-you notes or donating cookies (store-bought only). 
Ongoing: Gift cards for the Parent Elevation series.

Community Events

American Public Square at Jewell is partnering with Jewish publication The Forward to present a discussion about race and identity. "Anti-Racism: The Solution or Part of the Problem" takes place on Zoom at 5 p.m. (Central Time) Tuesday, December 1, and addresses the topic of anti-racism, and whether it is helpful or hurtful in addressing issues of racism, race relations and racial justice in our country. Registration is free and can be found here. The panel features: Kmele Foster, a co-founder and producer at Freethink; Issac Bailey, a 2014 Nieman Fellow, author and journalist; and John McWhorter, author and associate professor at Columbia University.
We Wish Mi Shebeirach,
A Complete Healing of Mind, Body and Spirit to:

Barbara Baer
Randy Block
Dennis Dalton
Judy Weingarten

Names appear on the Mi Shebeirach list for one month. If you would like a name to continue to be listed or if you have a new name to include, please send an email to  healing@kolamikc.org.  
​​​​​​​
{{shulcloud_footer_left}}
{{shulcloud_footer_right}}
Wed, January 20 2021
7 Shevat 5781
Sign Up For Our Newsletter
Wed, January 20 2021 7 Shevat 5781