Newsletters
"A More Hopeful Future" - Kol Ami Newsletter 12/01/2020
12/01/2020 05:30:23 PM
| | |
| --- | --- |
| Author | |
| Date Added | |
| Automatically create summary | |
| Summary | |
Kol Ami Newsletter: December 1, 2020
Rabbi's Week in Review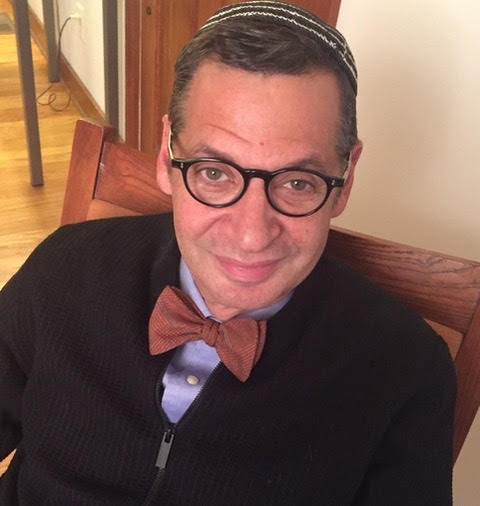 I got some much needed time away this week to celebrate Thanksgiving with some close family (read: family within our already existing safe bubble) down in northwest Arkansas.  Amongst our few activities venturing out was a visit to the contemporary museum of art in Bentonville, The Momentary.

We were witness to an incredible exhibit of art by Nick Cave, an artist who came out of the Kansas City Art Institute. The ... Click here to read the rest of Rabbi Doug's blog post.

This Week's Torah Portion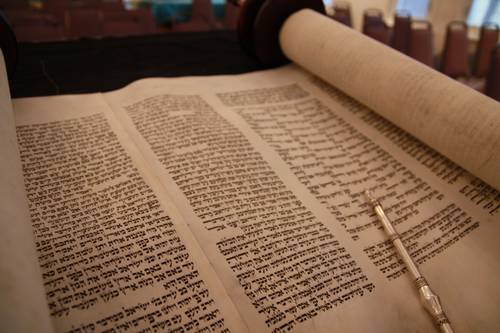 This week's Torah portion is Parashat Vayishlach (Bereishit/Genesis 32:4-36:43). This week, Jacob has his wrestling match with an angel. He suffers permanent injury to his hip, yet comes out of the experience with the blessing of being named Israel. 
 
We have begun our study of angels in Judaism, as represented in Jewish literature over many centuries, at the Saturday-morning study session — our own kind of wrestling via learning and wonderful conversation. All are welcome to join in at 9:30 a.m. Saturday, December 5, via Zoom.

Worship Event of the Week

Join us this Friday, December 4, at 6:45 p.m., as we have our livestream Erev Shabbat Friday-evening service. Beautiful music and Torah will usher us into a Shabbat of connection, meaning, joy and rest.

Weekly Features

The Call to Connect
By Ellen Karp

We had hoped this week to address the challenges of staying in community during the dark winter months ahead, while isolating more in the face of increasingly worrisome virus spread. Serendipitously, my mentor and coach, Debora McDermed, must have been thinking about the same thing. She offers a wise perspective on how to do this in her November 6 blog "It's a Wonderful Life."

Early Jewish Settlers in KC
By Wynne Begun

Right now, time seems to be standing still or, at best, moving at an uneven pace. Too much time and not enough contact make the days long. Hopefully traveling back in history will fill a little of this vacuum.  
 
According to the late Frank Adler, in his book Roots in a Moving Stream, Jewish settlers arrived in the Kansas City area in the 1840s. Early Jewish businessmen of record named Cahn and Block appeared to be among the first to recognize this area's future possibilities. Cahn and Block's was one of the first general stores in the Westport Landing area, and it probably opened after the flood of 1844 to take advantage of the lack of stores that had survived. A journal of accounts from their enterprise still exists and is housed at the State Historical Society of Missouri. Listed in the accounts book are the famous Kansas City pioneer families Chouteau and Mccoy. 
 
Looking for new opportunities, Cahn and Block left the area in 1845. The "Town of Kansas, Missouri" was incorporated in 1850 and granted a state charter in 1853. The original plat of the town included the area from the Missouri River on the north to Second Street on the south, and what is now Delaware on the west to Grand Avenue on the east.

Social Justice News




​​​​​​​Kol Ami dropped off paper bags to attorney Suzanne Gladney, at the Kansas City office of the Migrant Farmworkers Assistance Fund, on the Friday morning following Thanksgiving. A big THANK YOU to all who have donated paper bags for MFAF. Kol Ami continues to collect gently used grocery sacks, which can be left in the green barrel on the front patio of All Souls. 

Toy Drive
Share the light of Hanukkah and donate a toy for the children at MLK School.Toys for children ages 6 to 10 or 11 would be appropriate. Pat Clinton will deliver the toys December 9. If you are able, please consider donating. For information on where to drop off toys, email Pat. Thank you!

Community Events

Shop Global, Give Local
Shop online or in person at Ten Thousand Villages Overland Park (7947 Santa Fe Drive, tenthousandvillages.com) in support of the Migrant Farmworkers Assistance Fund through December 12, when 10 percent of sales go directly to MFAF. If shopping in person, say "Migrant Farmworkers" and the code "MFAF20" at checkout; if shopping online, choose Overland Park Store in your cart and apply the promo code "MFAF20" at checkout.
We Wish Mi Shebeirach,
A Complete Healing of Mind, Body and Spirit to:

Barbara Baer
Esther Banashek 
Robert Banashek
Randy Block
Dennis Dalton
Judy Weingarten

Names appear on the Mi Shebeirach list for one month. If you would like a name to continue to be listed or if you have a new name to include, please send an email to healing@kolamikc.org.  


{{shulcloud_footer_left}}
{{shulcloud_footer_right}}
Wed, January 20 2021
7 Shevat 5781
Sign Up For Our Newsletter
Wed, January 20 2021 7 Shevat 5781