Newsletters
"The Ways We Connect" - Kol Ami Newsletter 12-08-2020
12/08/2020 05:30:07 PM
| | |
| --- | --- |
| Author | |
| Date Added | |
| Automatically create summary | |
| Summary | |
Kol Ami Newsletter: December 8, 2020
Rabbi's Week in Review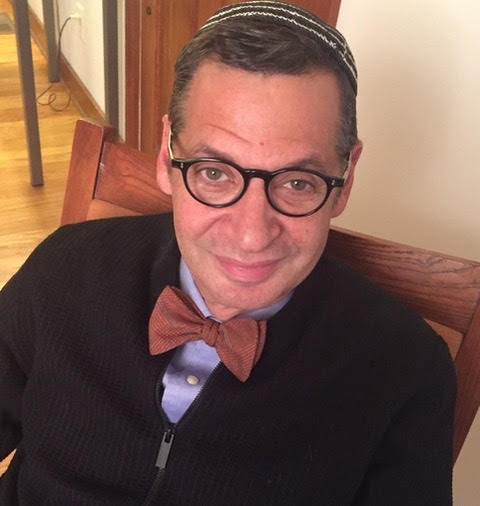 As Jews, we connect in two ways, and we can characterize these forms of connectedness as horizontal and vertical. 
 
Our horizontal connection is the community we create at Congregation Kol Ami. It is set in the here and now — caring about and supporting the lives of others in our synagogue community and working to stay in contact, even during a pandemic. It is that sort of connection that served as the catalyst for our ... Click here to read the rest of Rabbi Doug's blog post.

This Week's Torah Portion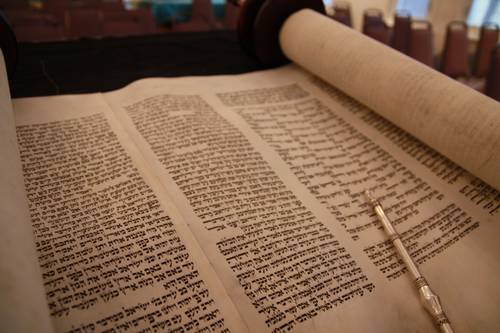 This week's Torah portion is Parashat Vayeshev (Bereishit/Genesis 37:1-40:23). In addition to starting on the Joseph story, we read of the relationship between Judah and Tamar. Tamar admirably stands up for her rights and dignity, and Judah admits before all the people that he had acted wrongly. They become exemplars of morally upright behavior.

Worship Event of the Week

Always a highlight on the Kol Ami calendar is our annual Shabbat Chanukah celebration. Even on Zoom, we will once again share the lights of our Chanukah menorahs together. 

We begin the evening with Family Experience, from 6 to 6:45 p.m. Friday, December 11, when we learn about Chanukah. Please RSVP to Erica.
This is followed by candle lighting and prayer at 6:45 p.m. Make sure you have your menorahs ready with two candles, plus the shamash candle, for this second night of Chanukah.

Weekly Feature




My Latke Story
By Dan Steinel

My latke making began with a recipe from my father-in-law, Max Rachlin, who gave me a recipe that he received from his mother or mother-in-law. It came with a story. When Max first made the recipe, he misread it and used a whole onion rather than the half cup in the recipe. He liked the latkes so much that from then on, he made them with a whole onion, and so do I.  
 
After that, I was comfortable making further modifications. The recipe used a blender; I use a food processor, which reduces the amount of chopping I have to do. I add some carrot and measure the potatoes by weight rather than cups. 
 
In checking various recipes, I found that some use Yukon Gold and some use russet potatoes. In 2016, I geeked-out and made multiple batches using various portions of Yukon Gold to russet. Two parts Yukon Gold to one part russet made the best latkes – soft but not mushy, chewy but not tough. 
The following makes 25-30 latkes.

The Recipe
Equipment needed: food processor, cooling rack, rimmed baking sheet
 
INGREDIENTS
1 lb. potatoes (10 oz. Yukon Gold to 6 oz. russet, peeled)
[This is not the 2-to-1 ratio but close enough. Hey, we're not baking a cake.]
2 eggs
1/4 c. flour
1/4 tsp. baking powder
1 tsp. salt
1/4 to 1/2 tsp. pepper [I use a pepper grinder and don't actually measure]
1 small carrot
1 medium onion
Canola oil for frying
 
INSTRUCTIONS
Peel potatoes and cover with water to prevent them from turning gray.
 
With the blade in the food processor, add eggs, flour, baking powder, salt and pepper. Pulse until well blended. Remove the blade from the food processor and pour the egg mixture into a bowl.
 
With the grater disk (small grate if you have one), grate the carrot. With the grater disk (large this time), grate the potatoes, alternating between the Yukon Gold and the russet.
 
Combine the egg mixture with the grated potatoes and carrot, and mix well, either in the food-processor bowl or a separate bowl.
 
Place a colander in a large bowl. Pour the mixture into the colander to allow the liquid to drain. [This is easier than squeezing out the water, as some recipes recommend.]
 
Heat 1/4 inch of oil to 375 degrees in a large skillet. Using a 1/4 measuring cup, put mixture into skillet, flattening each slightly. You will probably need to add some oil after each batch, so you have 1/4 inch of oil in the skillet.
 
Fry until golden brown and then turn to fry the other side. [Be sure to remove any bits of potato that fall off in the oil. If left in the oil, they will burn and impart the burnt taste to the latkes. Should the bits burn, pour off the oil and start with fresh oil.]  
 
When brown on both sides, put the latkes on a cooling rack placed on a rimmed baking sheet. Let latkes drain without paper towels. [The oil on the latkes helps them crisp up when reheated. If you're eating them right away, you could use paper towels, but hey, Chanukah is all about the oil.]
 
Once cool, layer the latkes in an airtight container with wax paper between the layers. Refrigerate or freeze. To reheat, put latkes on a cooling rack on a cookie sheet in a 425-degree oven for four to eight minutes. If frozen, thaw before reheating.   

Kol Ami Events

T'ai Chi Chih with Rachel Rilinger
2 p.m. Monday, December 14, on Zoom
Accredited instructor (and Kol Ami member) Rachel Rilinger leads an introduction to T'ai Chi Chih, a moving meditation practice that can be done seated or standing. No particular clothing or level of physical fitness is required. The class is free, with a donation to the Tai Chi Chih Foundation or to Kol Ami welcome.

Kol Ami Book Club: The World to Come
6:30-8 p.m. Tuesday, December 15, on Zoom
Join us to discuss Dara Horn's award-winning novel The World to Come, about a young man who chases the story of a million-dollar Chagall painting that he believes was stolen from his parents during World War II. 



We Wish Mi Shebeirach,
A Complete Healing of Mind, Body and Spirit to:

Barbara Baer
Esther Banashek 
Robert Banashek
Randy Block
Dennis Dalton
Hank Feir

Names appear on the Mi Shebeirach list for one month. If you would like a name to continue to be listed or if you have a new name to include, please send an email to  healing@kolamikc.org.  


{{shulcloud_footer_left}}
{{shulcloud_footer_right}}
Wed, January 20 2021
7 Shevat 5781
Sign Up For Our Newsletter
Wed, January 20 2021 7 Shevat 5781