Newsletters
"Sources of Light" - Kol Ami newsletter 12-15-2020
12/15/2020 06:45:22 PM
| | |
| --- | --- |
| Author | |
| Date Added | |
| Automatically create summary | |
| Summary | |
Kol Ami Newsletter: December 15, 2020
Rabbi's Week in Review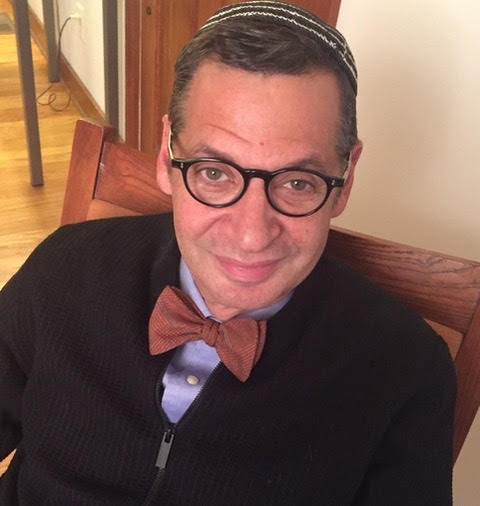 Amid the challenges and darkness of a pandemic, and the ongoing threats to our democracy, we got a bit of welcome light this past week in our Congregation Kol Ami family. We held our annual Shabbat Chanukah service on Friday night, a tradition at Kol Ami since my first year serving the congregation in 2011. Both our family program and our service facilitated connection for our community — a much-needed time when we can't see one another ... Click here to read the rest of Rabbi Doug's blog post.

This Week's Torah Portion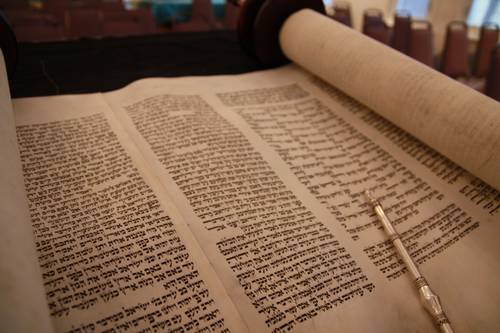 This week's Torah portion is Parashat Miketz (Bereshit/Genesis 41:1- 44:17). We continue with the Joseph story this week and his dreams that will lead him to successfully address an ensuing famine in Egypt. While our dreams do not always lend themselves to such practical application, we all possess the ability to dream, to envision a better future.

Worship Events of the Week

Shabbat Study and Worship
Join in for wonderful discussion and spiritual connection this coming Shabbat, Saturday, December 19. We continue our study of angels in Judaism, which has generated great ideas and differing perspectives on how we view angels and our relationship with G-d. We follow with Shabbat prayers and blessings. Study is at 9:30 a.m., followed by a service at 10:30 a.m., on Zoom. Click here.

Weekday Mornings
Do not forget our weekday-morning worship and connection at 8 a.m. — 15 minutes of prayer and a little study (click here). You are encouraged to join us anytime, but particularly to support those who are observing a yahrzeit and need to recite Mourner's Kaddish. This week we are observing yahrzeits on Thursday and Friday mornings.

Weekly Features

Looking Back at 2020
Please share a one- or two-sentence thank-you to, or remembrance of, someone or something that has enriched or affected your life over the past year. We will publish it in our end-of-year newsletter issue. Please email your submission to office@kolamikc.org.



Looking Ahead — Worship in 2021
By Ellen Karp
 
As the new year soon begins, we hope for a swift vaccination-fueled rescue from the Covid-19 pandemic that has upended so much in our lives and our world. 

Patience will be demanded as a practical matter in dealing with how, when and where our worship schedule will return to a regular in-person rhythm. In the meantime, we intend to hold closely to the virtual schedule we've been developing, at least for the next several months. 
 
— Livestream Friday Shabbat services once per month. These will include joyous simchas for two of our Kol Ami families: Teddy Zitron's bar mitzvah in February and Scarlett Nevins' bat mitzvah in May.
 
— Zoom Saturday-morning adult study, generally twice per month, with a Shabbat service following the session once each month.
 
— Friday-evening Family Experience, followed by a brief Zoom Shabbat service, generally once each month.
 
— Zoom Shabbat blessings on Friday night, when no formal service or event is scheduled.
 
Stay tuned for announcements about Tu Bishvat, Purim and Passover as we get closer to celebrating those holidays. The turning of the year and the Jewish cycle of days nurture our hope in the seasons to come.

Kol Ami Events

Kol Ami Family Experience
Join us on Zoom (click here), at 1 p.m. Sunday, December 20, as we explore how to act when we see injustice, and how we as Jews have fought injustice. Please RSVP to Erica here.  

Zoom Meditation
Meditation helps focus more of one's mind on the present moment. In this monthly one-hour Zoom session (click here), at 2:15 p.m. Sunday, December 20, participants learn and practice the basics of Jewish meditation with an introduction to the session's theme by Rabbi Alpert.
Yahrzeits This Week
Help form a minyan at the 8 a.m. weekday service on the
following days (click here) to remember congregants' loved ones:

December 17
Albert Bamberger, father of David Bamberger
December 18
Ida Bamberger, mother of David Bamberger
Joyce Weisman Karp, mother of Ellen Karp

We Wish Mi Shebeirach,
A complete healing of mind, body and spirit to:

Barbara Baer
Esther Banashek 
Robert Banashek
Randy Block
Dennis Dalton
Hank Feir
Bradley Fenton

Names appear on the Mi Shebeirach list for one month. If you would like a name to continue to be listed or if you have a new name to include, please send an email to  healing@kolamikc.org.  


{{shulcloud_footer_left}}
{{shulcloud_footer_right}}
Wed, January 20 2021
7 Shevat 5781
Sign Up For Our Newsletter
Wed, January 20 2021 7 Shevat 5781