Newsletters
"Sharing Differences" - Kol Ami newsletter 12-22-2020
12/22/2020 05:03:07 PM
| | |
| --- | --- |
| Author | |
| Date Added | |
| Automatically create summary | |
| Summary | |
Kol Ami Newsletter: December 22, 2020
Rabbi's Week in Review

As we wrapped up our celebration of Hanukkah for 5781, I made the casual observation that there seemed to be a greater awareness of and focus on the holiday than at any time I can remember. This was true not only within our Congregation Kol Ami community and our Jewish community but also from outside our Jewish community.

In a couple of different, regular meetings that I have with Christian clergy, Hanukkah seemed predominant in the ... Click here to read the rest of Rabbi Doug's blog post.

This Week's Torah Portion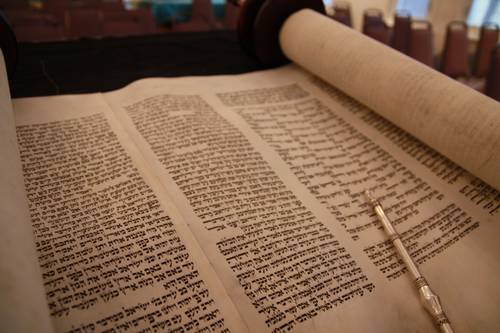 This week's Torah portion is Parashat Vayigash (Bereishit/Genesis 44:18-47:27). Judah delivers to Joseph an impassioned speech for justice to protect their brother Benjamin. Joseph responds to Judah's emotional plea with a renewed sense of empathy; Judah and Joseph each show the capability of altering their relationship with each other for good.

Worship Event of the Week

This Friday, December 25, at 6:45 p.m., we will make Shabbos together with Shabbat blessings and a brief D'var Torah. Join us as we continue to find ways to celebrate Jewish life and stay connected during challenging times. Click here.

Weekly Features

Kol Ami Book Club: Jewish Learning Just a Zoom Hangout Away
By Brendan Howard




It seems like a long time ago when the Kol Ami Book Club met at a library in person. Now we're on Zoom, but still very much in love with reading about and discussing Jewish topics.

We've explored challenging books on Jewish identity, religion and politics: O Jerusalem!, Herzl's The Jewish State, The Jewish American Paradox, and This Is Real and You Are Completely Unprepared.

We've delved into stories of Jewish life: The World to Come, Unorthodox and What the Night Sings. Other times we've taken it easy and had fun, with folk tales and stories, graphic novels like The Rabbi's Cat, and short books such as The Jewish Joke and the '60s-era mystery novel Friday the Rabbi Slept Late.

We've tackled books that one member wanted to read. Other times, we chose a book a member already loved and wanted to share with the group. Sometimes we picked a book out of the blue on a topic that intrigued us.

Now, with COVID-19 making group gatherings rough, the book-club format has easily translated to Zoom. It's more fun to get together in person, but… 

If you love reading and want the chance in 2021 to read good Jewish books and discuss them with your synagogue friends, the monthly Kol Ami Book Club is here. Join in the sharing and discussion and bring your open-minded explorations to our club. (You'll find the Zoom link in this weekly newsletter and on the Kol Ami website.)

The next meeting is January 19, when we talk about the new book Dancing in God's Earthquake: The Coming Transformation of Religion, by Arthur Waskow, a leading Jewish Renewal rabbi. We'll look at the upheavals of our age and ways that Judaism speaks to them. 

Year in Review: Meditation 
By Lara Steinel

During 2020, our meditation sessions "spanned the globe," or at least a wide array of focuses, including:
  • hakarat hatov (recognizing the good)
  • music
  • kavanah, or intention
  • light
  • highlights from today's leaders on Jewish meditation
  • humor and laughter in meditation
  • centering with the breath
  • quieting drama
  • processing loss

Social Justice News

Toy Story
By Pat Clinton




The lights of Hanukkah were shining brightly on the toys you so generously donated. As you can see (above), my car was filled with two large boxes of dolls, trucks and cars, puzzles, games and books. I delivered the toys on December 11 to the Blue Hills Neighborhood Association, the lead agency for this project. Kol Ami can be proud of our contribution to make the holiday season a little brighter for the families in the MLK neighborhood. Once again, thank you for your generosity.
Yahrzeit This Week
Help form a minyan at the 8 a.m. weekday service (click here) on the day listed below to remember a congregant's loved one:

Wednesday, December 23
Leizer Balk, father of Fay Balk
(Eliezer ben Moshe v'Hannah)

We Wish Mi Shebeirach
A Complete Healing of Mind, Body and Spirit to:

Barbara Baer
Esther Banashek 
Robert Banashek
Shai ben Penina
Randy Block
Dennis Dalton
Hank Feir
Bradley Fenton
Marshall Weingarten

Names appear on the Mi Shebeirach list for one month. If you would like a name to continue to be listed or if you have a new name to include, please send an email to healing@kolamikc.org.  


{{shulcloud_footer_left}}
{{shulcloud_footer_right}}
Wed, January 20 2021
7 Shevat 5781
Sign Up For Our Newsletter
Wed, January 20 2021 7 Shevat 5781