Newsletters
"Seeking Out Voices" - Kol Ami Newsletter 1-19-2021
01/19/2021 05:30:08 PM
| | |
| --- | --- |
| Author | |
| Date Added | |
| Automatically create summary | |
| Summary | |
Kol Ami Newsletter: January 19, 2021
Rabbi's Week in Review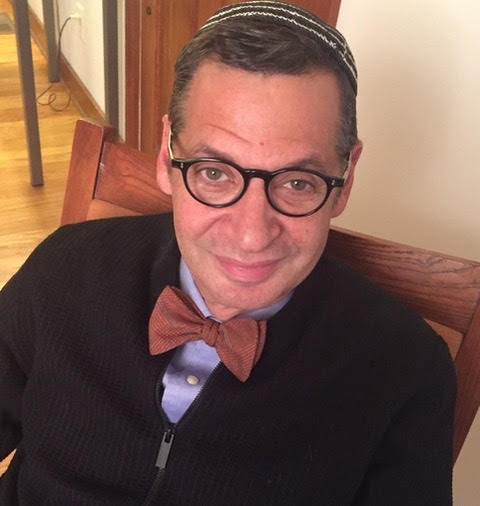 I am using my weekly blog to announce an exciting opportunity that, at first blush, would seem to be a "me" opportunity but, in reality, is very much an "us" opportunity. 

After being nominated by my seminary, the Academy for Jewish Religion (NY), through Dr. Ora Horn Prouser, CEO and academic dean, and after approval of my subsequent application, I have been admitted as a Fellow to the national Clergy Leadership ... Click here to read the rest of Rabbi Doug's blog post.

This Week's Torah Portion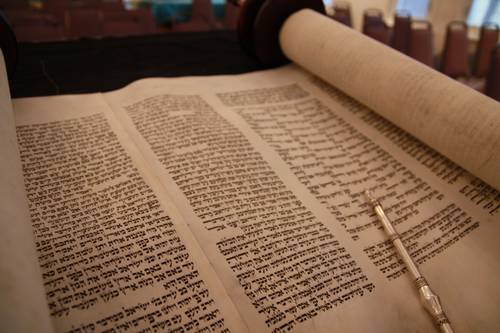 This week's Torah portion is Parashat Bo (Shemot/Exodus 10:1-13:16). This is where we read of our exodus from bondage and our Pesach/Passover festival. While we will revisit this Torah portion during our Pesach celebration, we are given a sense of looking toward something with hope. Amidst the cold of winter, a brighter spring awaits.

Worship Event of the Week

This coming Shabbat, Saturday, January 23, at 9:30 a.m., we continue our study of angels in Judaism. Join us on Zoom for what has been a fascinating and engaging discussion of what our representation of angels says about us as Jews, our relationship with one another, and our relationship with G-d. Following study, we will worship together to celebrate Shabbat at 10:30 a.m. Have your grape juice/wine and challah at the ready for Zoom Kiddush and Motzi at the end of our service. Click here for the Zoom link.

Weekly Features




Jewish Comfort Food — If Not Now, When?  
By Wynne Begun
 
At this time during a usual year, we turn to comfort foods to get us through the cold days and long nights. This year, we have many more reasons than the weather to turn to comfort foods.
 
Some of the following recipes have been handed down through multiple generations and offer a sense of connection with our history and culture, along with the pleasure of gaining not only sustenance from food but also comfort. The first two of these were served in my home as I was growing up. I am finding that I am turning more to my roots in these turbulent times. I also recognize that many of us are choosing meatless options. 

Good eating! 

1. Eastern European Cabbage Borscht — click here for recipe.
2. Krupnik (Beef Barley Soup) — My mother added butter beans to this recipe, a few more carbs to add more "comfort" — click here for recipe.
3. Sweet Potato Red Lentil Soup (a vegetarian option) — click here for recipe.

Kol Ami Event

Family Experience
Join us on Zoom this Sunday, January 24, at 1 p.m., as we explore identity and bullying and bias — and how we as Jews have been impacted and can make an impact on bullying and bias. Please RSVP to Erica here.
For the Zoom link, click here.

Social Justice News

Stand Up KC's Car Rally
By Rabbi Doug

To celebrate Martin Luther King Jr.'s birthday, we participated in a car-caravan rally last Friday with Stand Up KC. There was an enormous turnout for this pandemic-safe event. On this day when fast-food workers went on strike, we shut down the McDonald's at 31st and Van Brunt during the lunch rush. We then proceeded to Research Hospital to support the fight of the custodial and dietary workers, to raise their minimum wage to $15 per hour.

As we drove in our cars, we were together via conference call on our cellphones. We heard stories of fast-food and other low-wage workers in their struggle for a living wage and the fight for a union for better working conditions, fairer hours, freedom from sexual harassment, and other benefits that others take for granted. As we came together, we were also excited by the news of an initial fight by the new administration to raise the federal minimum wage to $15 per hour.
Yahrzeit This Week

Saturday, January 23
Eileen Katz, mother of Allan Katz


We Wish Mi Shebeirach
A Complete Healing of Mind, Body and Spirit to:

Shai ben Penina
Dennis Dalton
Hank Feir
Bradley Fenton
Shea Gordon Festov
Edi Shifrin
Marshall Weingarten

Names appear on the Mi Shebeirach list for one month. If you would like a name to continue to be listed or if you have a new name to include, please send an email to healing@kolamikc.org.  


{{shulcloud_footer_left}}
{{shulcloud_footer_right}}
Fri, March 5 2021
21 Adar 5781
Sign Up For Our Newsletter
Fri, March 5 2021 21 Adar 5781