Newsletters
"Show Up, Listen and Support" - Kol Ami Newsletter 2-9-2021
02/09/2021 05:30:08 PM
| | |
| --- | --- |
| Author | |
| Date Added | |
| Automatically create summary | |
| Summary | |
Kol Ami Newsletter: February 9, 2021
Rabbi's Week in Review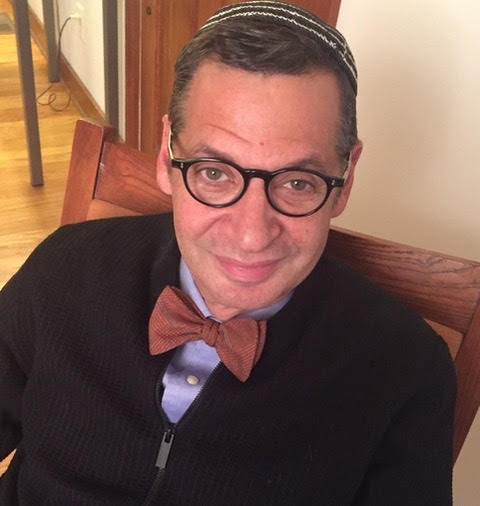 During this month, Black History Month, my thoughts go back to my days as the director of the Kansas City Jazz Commission. Jazz is a Black art form. It was and is a vital means of expression for Black voices, overcoming the efforts over many years to suppress those Black voices. Where Black voices flourish, real progress is made.

In the work to end racism, much of the discussion from the white community wanting to be involved centers ... Click here to read the rest of Rabbi Doug's blog post.

This Week's Torah Portion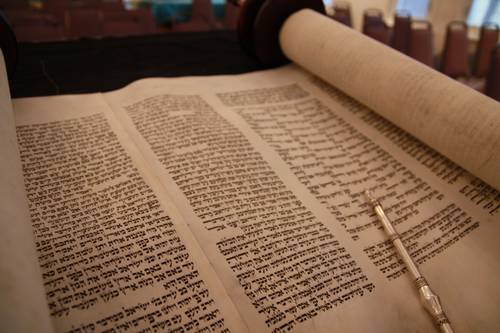 This week's Torah portion is Parashat Mishpatim (Shemot/Exodus 21:1-24:18). Following this past week's reading of the Ten Commandments, we read this week of numerous other commandments. Beyond the major tenets of the mitzvot and Jewish law, it is the little stuff, the commandments that govern everyday life, that is the foundation upon which we live a meaningful Jewish life.

Worship Events of the Week

Our Kol Ami family this week celebrates as Teddy Zitron becomes a bar mitzvah. We look forward to our entire community joining in on our livestream service, Saturday, February 13, at 10:30 a.m. We wish Teddy and the Zitron family mazel tov on this wonderful simchah. Click here.

Don't forget our Family Experience on Friday, February 12, at 6 p.m. Join us prior to services as we learn about Purim and prepare for our Purim celebration on Thursday, February 25. Please RSVP to Erica here. Family Experience is followed by Shabbat blessings at 6:45 p.m. For the Zoom link, click here.


Weekly Features




When Jews and Chocolate Collide
By Wynne Begun 
(Adapted from "Jews and Chocolate: 9 Little Known Facts," by Dr. Yvette Alt Miller, at aish.com.)
 
The month of February is a big month — Black History Month, a celebration of our presidents, and the month of love. How better to express love than through chocolate?  
 
Here are some little-known facts about the relationship through history between Jews and the treasured confection of chocolate:

• In 1492, the same year that Jews were expelled from Spain, Christopher Columbus' crew included several Jewish men. Columbus and his crew were the first Europeans to introduce chocolate to Europe, returning with an almond-shaped fruit, from which the Aztecs made a hot-chocolate drink. 

• The first "modern" cocoa-processing plant was the brainchild of Benjamin d'Acosta de Andrade, a secretly practicing Jew who moved from his native Portugal to Dutch Brazil in the 1600s. He began to practice his Judaism openly, until Portugal took over Brazil and he was forced to flee to Martinique, where he had a flourishing chocolate trade.

• Portuguese Jews who fled the Inquisition to nearby France invented sweet treats made from cocoa and other ingredients. Even though they were barred in the 1600s from producing chocolate in France, they re-emerged as chocolate makers in the next century in Bayonne, France. Bayonne became the center of chocolate making during that time.

• In Colonial America, a Jewish immigrant named Aaron Lopez was a very successful chocolate producer and he supported the American Revolution. He wrote that shortages due to the Revolution were especially hard on kosher-keeping Jews, who "were forced to subsist on chocolate and coffee."

• A 16-year-old Jewish chef apprentice in Vienna in 1832 saved the day for the monarch. The senior chef had taken ill, and consequently, Franz Sacher stepped in and created the much-loved Sachertorte. 

• In 1938, Stephen Klein, a prominent chocolate maker in Vienna, fled the Nazis and arrived in New York. He set up Barton's Bonbonniere, which is known today as Barton's Candy.

• A recent Israeli study found that those who ate chocolate cake for breakfast, along with a protein and other carbohydrates, had greater weight loss than those who did not have the cake.  
 
For you adventurous chefs wanting to try making the original Sachertorte, you can find the recipe here.
 
May your life be filled with both love and chocolate this month!


Social Justice News

Car Parade
Stand Up KC—the Fight For 15 and a Union is sponsoring a car-caravan event to bring attention to raising the minimum wage to $15 an hour. On Tuesday, February 16, meet up in your cars at 10:30 a.m. at St. Mark's, 3800 Troost. There, you can get signs to put on your cars. The caravan will head out at 11:30 a.m. to a yet-to-be-disclosed location.
We Wish Mi Shebeirach
A Complete Healing of Mind, Body and Spirit to:

Randy Block
Dennis Dalton
Hank Feir
Bradley Fenton
Shea Gordon Festov
Edi Shifrin

Names appear on the Mi Shebeirach list for one month. If you would like a name to continue to be listed or if you have a new name to include, please send an email to healing@kolamikc.org.  


{{shulcloud_footer_left}}
{{shulcloud_footer_right}}
Fri, March 5 2021
21 Adar 5781
Sign Up For Our Newsletter
Fri, March 5 2021 21 Adar 5781