Newsletters
The Gifts of Purim, and 50 Years On - Kol Ami Newsletter 2-23-2021
02/23/2021 05:30:08 PM
| | |
| --- | --- |
| Author | |
| Date Added | |
| Automatically create summary | |
| Summary | |
Kol Ami Newsletter: February 23, 2021
Rabbi's Week in Review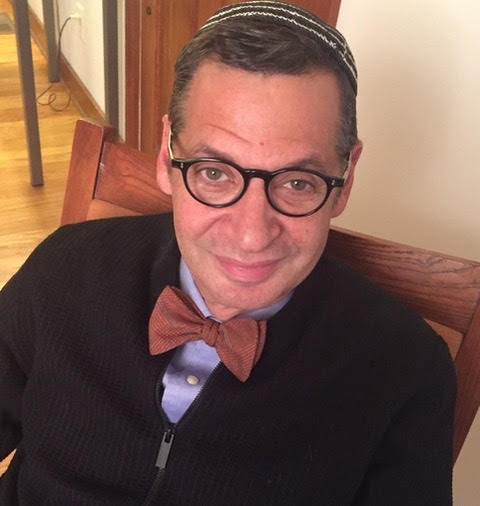 During this past week, the 50th anniversary of my bar mitzvah occurred (you are welcome to do the math on your own). While I always reflect on my bar mitzvah each year when my Torah portion arrives on the Jewish calendar, I had not really thought about it in terms of 50 years. It was actually a friend from childhood, who celebrated his bar mitzvah one week prior to my own, who reminded me that our bar mitzvah celebrations had turned ... Click here to read the rest of Rabbi Doug's blog post.

This Week's Torah Portion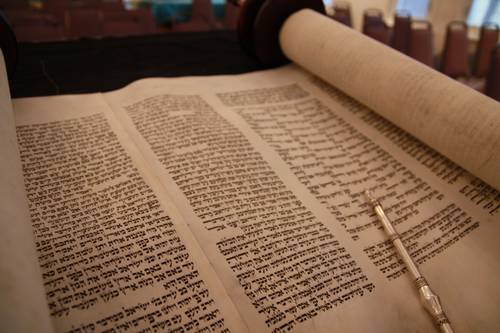 This week's Torah portion is Parashat Tetzavah (Shemot/Exodus 27:20-30:10). We read this week about the priestly garments. In one sense, we can see the focus on what we wear as an exercise in vanity. However, the clothes we wear do make statements about who we are, our cultural background and the sense of intentionality we bring to a given event. The clothes we wear can make others feel more or less comfortable and welcomed.
   
We also have the Jewish value of hiddur mitzvah, the beautification of the commandments. Our mitzvot are about more than compliance; they are a means to enrich our lives.

Worship Events of the Week

We celebrate Purim together this Thursday, February 25, at 6:30 p.m. We continue our Purim story in the Book of Esther. Though we'll be virtual, feel free to dress in costume and have graggers at the ready. Click here.

We will be together via Zoom for Shabbat blessings on Friday, February 26, at 6:45 p.m. Click here.

Weekly Feature

Purim Is Coming 
By Wynne Begun




Purim is a holiday of sweetness and joy, and a time when Jews reflect on the power of an individual and the victory of the Jewish nation in the face of destruction. One of the elements of Purim is the giving of gifts of food to friends and family. In the practice of mishloach manot, Jews are commanded to give at least two foods to at least one person — ready-to-eat foods that need no additional preparation. (The tradition comes from a verse in the Book of Esther, calling the holiday "a day of gladness and feasting" and "of sending portions to one another.") Any two items can be gifted: wine and cheese, fruit and chocolate, etc. — combos of your choice. The most traditional gift for Purim is the triangle-shaped pastry called hamantaschen.

Following are a couple of hamantaschen recipes to try — one easy, one more difficult!  Let us know if you try them. Enjoy!
Duncan Hines Yellow Cake Hamantaschen — click here.
Raspberry Cheesecake Hamantaschen — click here.

Social Justice News

Sharing Gifts of Food at Purim
By Pat Clinton



Tilly helps assemble treat bags for staff of MLK School.

Looking to connect Purim and teacher-appreciation treats for our partner Martin Luther King Jr. elementary school, I visited the Reform Judaism website and found the following statement, which reflects the commitment we have to the MLK school community. "In giving matanot l'evyonim ["gifts to the poor"] on Purim — and in the larger sense of pursuing social justice — we recognize the need to address the inequalities we see in our society. By engaging in social action on Purim, we hope to help erase the hierarchy of the haves and the have-nots in our world."

We distributed treat bags containing hamantaschen and a bit of chocolate (in the tradition of mishloach manot) to the 70 faculty and staff at MLK School, recognizing the work they do to support the MLK families. My industrious team, Erica and Tilly, helped assemble the bags, and we added a card that said, "Without love, there is no reason to know anyone, for love will in the end connect us to our neighbors, our children and our hearts" (Martin Luther King, Jr.). On the flip side, the card said, "Connecting with love and appreciation for all that you do for our children." 

The bags were delivered last week. 
Chag Purim Sameach to all!

Kol Ami Events

Meditation with Lara Steinel
In this month's Jewish meditation session, Sunday, February 28, ​​​​​​​2:15-2:45 p.m., we'll focus on what is often thought of as the ideal length for meditation: 20 minutes. We will do one 20-minute meditation with a debrief afterward. So our session will last about a half-hour rather than an hour. As always, Rabbi Doug will get us started with his thoughts. For the Zoom link, click here.

Kol Ami Congregational Meeting
MEMBERS, save the date: Sunday, March 21, 2021, 2:30-4 p.m., for the Kol Ami annual meeting. It will be virtual, and members will receive the Zoom link a few days in advance. 
MEMBERS: Watch your email to vote on bylaws changes and additions, recommended by your Kol Ami board of directors. 
Yahrzeits This Week
Help form a minyan to remember a congregant's loved one:

Saturday, February 27
Max Rachlin, father of Lara Steinel
Tuesday, March 2
Arthur K. Hirsch, father of Deborah Hirsch

We Wish Mi Shebeirach
A Complete Healing of Mind, Body and Spirit to:

Randy Block
Dennis Dalton
Hank Feir
Bradley Fenton
Shea Gordon Festov
Edi Shifrin

Names appear on the Mi Shebeirach list for one month. If you would like a name to continue to be listed or if you have a new name to include, please send an email to  healing@kolamikc.org.  


{{shulcloud_footer_left}}
{{shulcloud_footer_right}}
Sat, May 8 2021
26 Iyyar 5781
Sign Up For Our Newsletter
Sat, May 8 2021 26 Iyyar 5781