Newsletters
"Is Just Surviving Enough?" - Kol Ami Newsletter 3-2-2021
03/02/2021 05:30:07 PM
| | |
| --- | --- |
| Author | |
| Date Added | |
| Automatically create summary | |
| Summary | |
Kol Ami Newsletter: March 2, 2021
Rabbi's Week in Review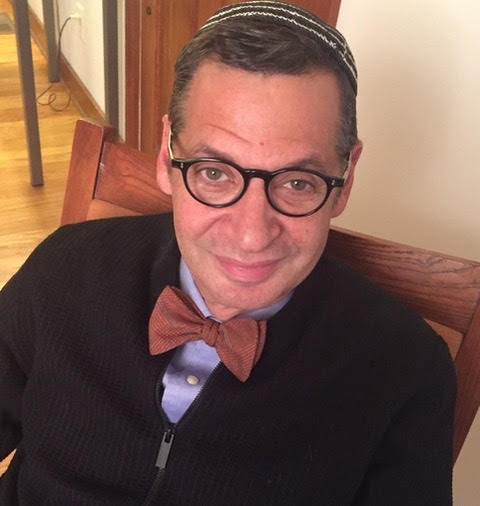 Our Purim celebration this past week presented an opportunity to ponder how we effect positive change, how we change our world for the better. One opportunity came through an article — "The Book of Esther - A Fresh Look at Trauma and Accommodation," by Cat Zavis — discussing the two heroines of the story, Vashti and Esther. They can be seen as being the opposite sides of the same coin.

Our Purim story begins with Vashti. As queen, she is summoned by King Ahasuerus to appear at a banquet composed solely of men ... Click here to read the rest of Rabbi Doug's blog post.

This Week's Torah Portion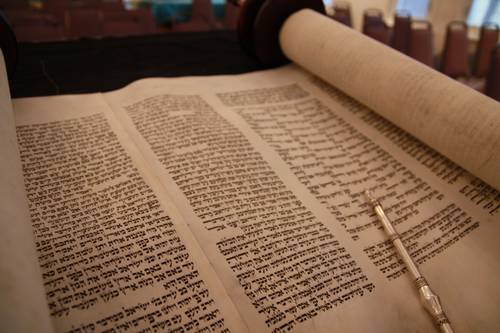 This week's Torah portion Is Parashat Ki Tisa (Shemot/Exodus 30:11-34:35). We read this week of the sin of the golden calf. In these times, when cult-following seems prevalent, we are compelled to consider the golden idols that are worshipped and what is expected of us in our covenant with G-d, and through that covenant our obligations to one another to create a better world.

Worship Event of the Week

We celebrate Shabbat this Friday, March 5, at 6:45 p.m., with our monthly livestream service. Join us for wonderful music, a little learning and spiritual worship. Click here.

At 9:30 a.m. Saturday, March 6, join our Zoom adult study, led by Rabbi Doug Alpert. This coming Shabbat, we continue our study of angels in Judaism, with really wonderful discussion as we learn not only about angels but also how we relate to G-d and each other. Click here.

Weekly Feature

Membership Is Priceless
By Wynne Begun


​​​​​​​

At Kol Ami, no one is a stranger. You do not have to be a member to attend our High Holy Days worship. You do not have to be a member to join us for our events and services. If you are on a Jewish journey, you are welcome. Each and every one of you completes the portrait of Kol Ami. 

Yet, if we had no members, we could not exist. We could not provide our open and caring kehilah, our community. Whether you are a Jew by birth or a Jew by choice, would you think about becoming a member? Consider making your affiliation official, with a monthly commitment. Through membership, you become one of those who sustains Kol Ami and contributes to the certainty that we continue to be an open and caring place for all on this journey. This connection to and for the community is intangible but profound. Yes, there is a price to membership, but membership in Kol Ami is priceless. 

And, by the way, if you are a member already, mark your calendars for our annual Congregational Meeting, to be held Sunday, March 21, at 2:30 p.m. via Zoom. More information and a Zoom link are coming soon.

Kol Ami Event

Annual Congregational Meeting
MEMBERS, save the date: Sunday, March 21, at 2:30 p.m. for the Kol Ami annual meeting. It will be virtual, and members will receive the Zoom link a few days in advance. 
MEMBERS: You should have received an email regarding bylaws changes and additions recommended by your Kol Ami board of directors. Be sure to respond by March 15 with your online votes.
NOTE: If you have any questions about the changes to the bylaws, please email the board at office@kolamikc.org.
Yahrzeit This Week
Help form a minyan to remember a congregant's loved one:

Saturday, March 6
Emily Ariel Bamberger, daughter of David and Elizabeth Bamberger,
sister of Elissa Bamberger


We Wish Mi Shebeirach
A Complete Healing of Mind, Body and Spirit to:

Randy Block
Dennis Dalton
Hank Feir
Bradley Fenton
Shea Gordon Festov
Edi Shifrin

Names appear on the Mi Shebeirach list for one month. If you would like a name to continue to be listed or if you have a new name to include, please send an email to  healing@kolamikc.org.  

​​​​​​​
{{shulcloud_footer_left}}
{{shulcloud_footer_right}}
Tue, April 20 2021
8 Iyyar 5781
Sign Up For Our Newsletter
Tue, April 20 2021 8 Iyyar 5781