Newsletters
"Music to My Ears" - Kol Ami Newsletter 3-9-2021
03/09/2021 05:30:23 PM
| | |
| --- | --- |
| Author | |
| Date Added | |
| Automatically create summary | |
| Summary | |
Kol Ami Newsletter: March 9, 2021
Rabbi's Week in Review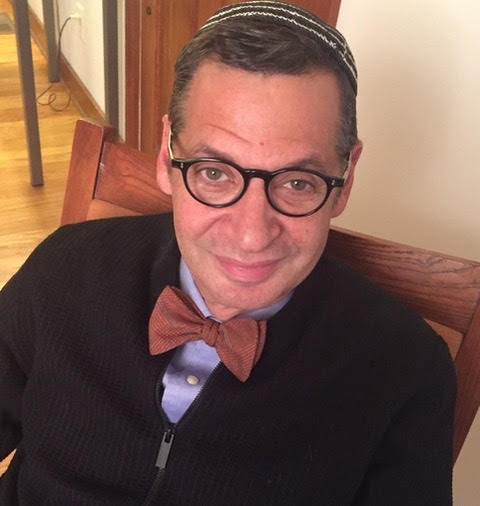 The American Jazz Museum presented a wonderful concert this past week — jazz saxophonist Tia Fuller, who not only is a wonderful technical player but also gives a concert infused with deep emotional feel and meaningful content. It was an important message for both the just completed Black History Month and the present Women's History Month. (Full disclosure: My daughter-in-law is the director of external affairs and communication for ... Click here to read the rest of Rabbi Doug's blog post.

This Week's Torah Portion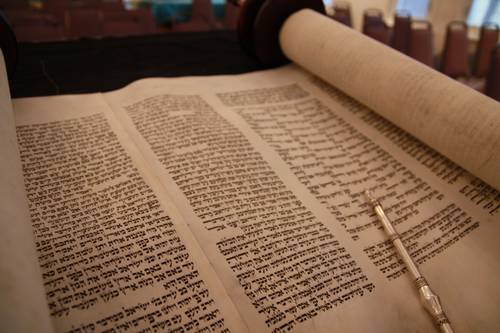 This week's Torah portion is a double portion, one of seven double portions when we are not in a Jewish leap year (with no extra month to work with). The double portion, Parashat Vayakhel-Pekudei (Shemot/Exodus 35:1-40:38) concludes the Book of Shemot/Exodus with the actual building of the Mishkan, the Holy Tabernacle. Immediately after the sin of the golden calf, we do not atone for a past sin only by apology or focusing on the sin. Rather, it is our subsequent action, in this case building the Mishkan, that is the true measure of moving from a negative to a positive behavior.

Worship Event of the Week

We celebrate our Kol Ami kids with our Family Experience Shabbat this
Friday, March 12. Please join us prior to services as we learn about Passover. Please RSVP to Erica by clicking here. The family program begins at 6 p.m.,
with an informal, family-friendly service beginning at 6:45 p.m. For the Zoom link, click here.

Weekly Features

"Inch by Inch, Row by Row, Gonna Make This Garden Grow" *


​​​​​​​

Kol Ami initiated the rehabilitation of Manheim Garden about 10 years ago, and later made significant financial contributions for its purchase. The garden exists now as a vital demonstration site for the practice of urban agriculture, and it shows how the existence of a working farm in a residential community can impact a neighborhood. 

Already this year, someone new is wanting to establish a soldier fly composting system. Another wants to grow plants to make dyes. In the spring, there's a plan to establish new bee colonies in the food forest. Fairly soon, there will be a work day to complete the water garden along our western frontage. Also upcoming: spring planting; improving the solar water harvesting system; maintaining the chickens; developing our other properties; planning feasts, concerts, poetry readings and other events for the season; fundraising and grant writing. 

There's always more work than people to do it, and anyone of any age can contribute. If you're interested in helping grow this community garden,

email Steve Sackin by clicking here.

* "Garden Song" by David Mallett

Come See About Us
By Wynne Begun

Last week, we asked you to consider joining Kol Ami if you were a Jew by birth or a Jew by choice. Some regular Kol Ami attendees are neither — they're on the way to becoming Jewish or they're somewhere else on their Jewish quest. We also have several "friends of Kol Ami" who support the values and practices of our synagogue through donations. 
 
If you would like to feel an even greater sense of belonging to Kol Ami, and help us continue our open and caring place of worship and Jewish learning for everyone, consider a monthly or annual donation. Please send an email to  office@kolamikc.org and someone will get back to you.  

Kol Ami Event

Kol Ami Congregational Meeting and Bylaws Changes

MEMBERS, save the date: Sunday, March 21, 2021, 2:30-4 p.m. for the Kol Ami annual meeting. It will be virtual, and members will receive the Zoom link a few days in advance. 
MEMBERS: You should have received an email regarding bylaws changes and additions recommended by your Kol Ami board of directors. Be sure to respond with your online votes by March 15. 
NOTE: If you have any questions, please email the board at office@kolamikc.org.

Social Justice News

Last week, Rabbi Doug joined environmental-service workers, food-service workers and other lower-wage workers at Research Medical Center who are members of the Service Employees International Union, to protest union-busting and the poverty wages paid by HCA Midwest. HCA Midwest owns both Research and Menorah Medical Center.  

Halakhah, Jewish law, has always required employers to pay their workers a living wage, and it has recognized the right of workers to organize in unions to protect their rights. We stand with workers at Research and Menorah who have put their lives on the line during the pandemic. They should be paid wages that allow them to feed their families, educate their kids and keep a roof over their heads.


Yahrzeit This Week

March 10
Belle Pirchesky, mother of Elizabeth Bamberger

We Wish Mi Shebeirach
A Complete Healing of Mind, Body and Spirit to:

Randy Block
Dennis Dalton
Hank Feir
Bradley Fenton
Shea Gordon Festov
Edi Shifrin

Names appear on the Mi Shebeirach list for one month. If you would like a name to continue to be listed or if you have a new name to include, please send an email to  healing@kolamikc.org.  

​​​​​​​
{{shulcloud_footer_left}}
{{shulcloud_footer_right}}
Tue, April 20 2021
8 Iyyar 5781
Sign Up For Our Newsletter
Tue, April 20 2021 8 Iyyar 5781