Newsletters
"Reimagining Our Everyday" - Kol Ami newsletter 3-16-2021
03/16/2021 05:30:11 PM
| | |
| --- | --- |
| Author | |
| Date Added | |
| Automatically create summary | |
| Summary | |
Kol Ami Newsletter: March 16, 2021
Rabbi's Week in Review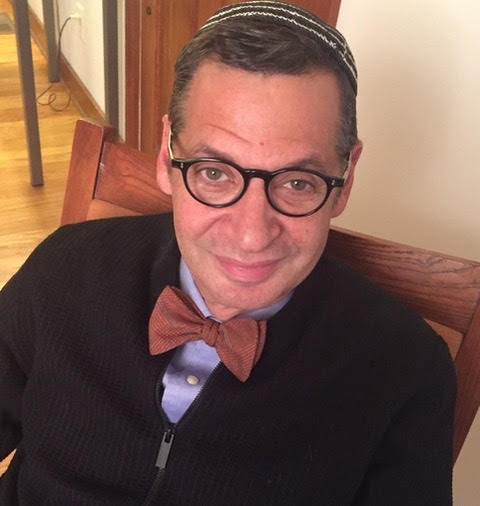 Whatever the timeline is to get past the pandemic — a year and counting of living a not-normal life — there are definitely hopeful signs that the time is within reach. Among those signs is a change in demeanor and some sense of optimism amid the tragedy of lost life, lost livelihood and lost contact.

There have been changes that we may keep going forward. For Kol Ami, we will be exploring what tools have been presented to us that ... Click here to read the rest of Rabbi Doug's blog post.

This Week's Torah Portion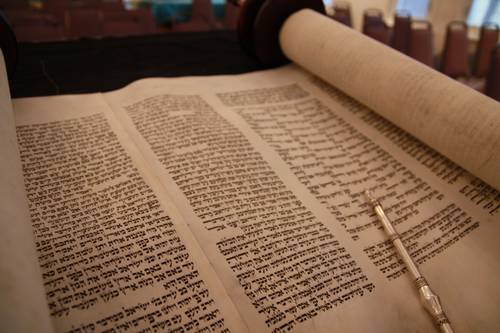 With this week's Torah portion, Parashat Vayikra (Vayikra/Leviticus 1:1-5:26), we begin a new book of the Torah — Vayikra/Leviticus. Vayikra provides a detailed description of the sacrificial cult. While it is seemingly outdated to our contemporary sensibilities, the impetus motivating the different sacrifices still informs how we view our relationship with G-d and each other.

Worship Event of the Week

We continue our engaging discussion of angels in Judaism this coming
Shabbat, Saturday, March 20, with study at 9:30 a.m., followed by worship at 10:30 a.m. For the Zoom link, click here.

Weekly Feature

No Minimum Wage and No Minimum Age —
How MFAF Helps Migrant Workers
(MFAF is one of four social-justice groups Kol Ami has committed to support.)



Suzanne Gladney (center) and Koldo Campos (right) assess workers'
health-care needs during an outreach visit to a labor camp.

Back in the '80s, Suzanne Gladney couldn't at first figure out where a handful of clients, who had come to her office, were living. A managing attorney, at the time, at Legal Aid of Western Missouri, she soon learned they were migrant farmworkers, living on orchard properties a long way from KC. 
 
She could help them with their legal needs — work permits, green cards, citizenship applications — but in the rural areas where they worked, basic social services were sorely lacking. For anyone, not just migrants. 
 
So began the Migrant Farmworkers Assistance Fund (MFAF), then a project of Legal Aid serving farmworkers in the Missouri Bootheel — an area covering 200 miles. A few years later, MFAF began assisting farmworkers in the more nearby Lafayette County (over an area spanning 60 miles) and put its focus there setting up a food pantry and health clinics, among other services. (In June, MFAF partnered to establish a federally qualified health center, designed to provide primary care in an underserved area. It's staffed by a nurse practitioner and is open to everyone.) 
 
Farm work is one of the least regulated, Gladney says, with no minimum wage and no minimum age. So MFAF is serious about making sure migrant kids go to school. Because they continually move, migrant children typically aren't at grade level. Many eventually drop out. MFAF staff help with school enrollment forms, get previous school records, arrange for tutoring, and have started a Head Start program for the younger children. Migrant kids often miss school experiences, like field trips, so MFAF takes them to the zoo, the Nelson-Atkins Museum of Art, the Anita Gorman Center, and state parks to attend ranger programs. 
 
Many more migrant workers and families arrive in the summer. MFAF helps them assess needs; distributes bags of food, clothing and hygiene kits; and has a nurse on hand to conduct blood-pressure and blood-sugar tests. All in a large outdoor parking lot. 
 
MFAF was established as a nonprofit in 1984; it separated from Legal Aid in 2013, when Gladney retired from Legal Aid. With just six full-time employees and a couple of part-timers, it provides a plethora of much-needed social services. 

Kol Ami Events

Kol Ami Family Experience
Sunday, March 21, at 1 p.m. (a shorter program, prior to that day's annual meeting), we explore justice and injustice, specifically as it pertains to immigration, and why we as Jews fight injustice. Please RSVP to Erica by clicking here. For the Zoom link, click here.

Kol Ami Annual Congregational Meeting
MEMBERS, Sunday, March 21, 2:30-4 p.m., the Kol Ami annual meeting will review goals for the coming year, as well as introduce our social-justice priorities. It will be virtual, and members will receive the Zoom link in advance. 

Kol Ami Book Club
The Lemon Tree: An Arab, a Jew and the Heart of the Middle East by Sandy Tolan opened up the personal and painful troubles between Israelis and Palestinians. Join us Tuesday, March 23, 6:30-8 p.m., to wrestle with this one. For the Zoom link, click here.

Meditation with Lara Steinel
Because of our congregational meeting on Sunday, March 21, and our second-night seder on Sunday, March 28, this month's Jewish meditation will instead be a mini-session on Wednesday, March 24, 6:30–7 p.m. Our focus will be on beautiful phrases from the Tehillim, the Psalms. As always, Rabbi Doug will get us started with his thoughts. Find the Zoom link in next week's newsletter.

Social Justice News

On Tuesday, April 6, Kansas City, Missouri, residents will have the opportunity to vote on school board members and on continuing the earnings tax. Both issues are important to KCMO. Please vote. It is your right and your responsibility.
Yahrzeit This Week
March 20
Betty Breinin, mother of Rick Breinin

We Wish Mi Shebeirach
A Complete Healing of Mind, Body and Spirit to:

Randy Block
Dennis Dalton
Hank Feir
Bradley Fenton
Shea Gordon Festov
Edi Shifrin

Names appear on the Mi Shebeirach list for one month. If you would like a name to continue to be listed or if you have a new name to include, please send an email to healing@kolamikc.org.  


{{shulcloud_footer_left}}
{{shulcloud_footer_right}}
Tue, April 20 2021
8 Iyyar 5781
Sign Up For Our Newsletter
Tue, April 20 2021 8 Iyyar 5781