Newsletters
"Todah Rabah - a List of Thank-Yous" - Kol Ami newsletter 3-23-2021
03/23/2021 05:30:23 PM
| | |
| --- | --- |
| Author | |
| Date Added | |
| Automatically create summary | |
| Summary | |
Kol Ami Newsletter: March 23, 2021
Rabbi's Week in Review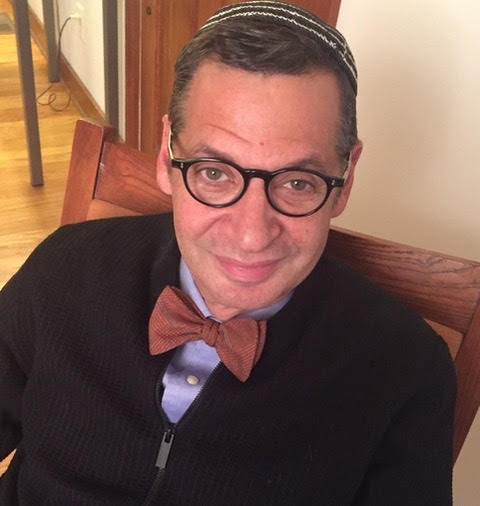 A Midrash on this week's Torah portion explains that in Messianic times, when prayers will no longer be necessary, we will still be obligated to recite prayers of gratitude (Vayikra Rabbah 9:7). This was the quote I chose for my rabbinic ordination, as prayers of gratitude are my favorite prayers. (See Modim Anachnu Lach, in the Amidah.) You can never say thank you too many times.

As we approach our Passover celebration and a time ... Click here to read the rest of Rabbi Doug's blog post.

This Week's Torah Portion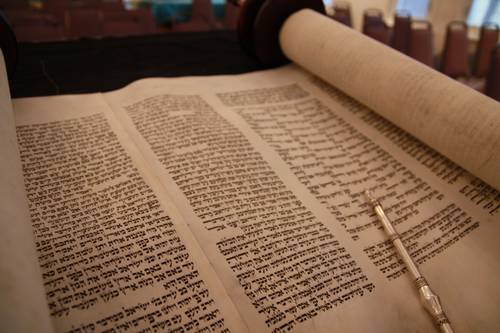 This week's Torah portion is Parashat Tzav (Vayikra/Leviticus 6:1-8:36), Tzav meaning command. Moses is commanded by G-d to instruct the Kohanim/Priests, Aaron and his sons, concerning the sacrificial offerings. Moses leads without the need to always be the center of attention or having a title. We learn that everyone has the ability to lead, each in their own way.

Worship Events of the Week

We always look forward to our Congregation Kol Ami Passover seder (even when virtual). Join us for this very special celebration on Sunday, March 28, at 6 p.m. For the Zoom link, click here.

The fact that Passover is coming does not diminish our Shabbat celebration. Let's make Shabbos together on Zoom with Shabbat blessings, Friday, March 26, at 6:45 p.m. Click here.

Weekly Feature

Passover Prep in the Kitchen — With Kids
By Wynne Begun
 



Preparing for Passover always reminds me of the connection to other Jewish people. As I boil the matzah balls, as I find a lamb shank at a grocery store, and as I assemble the seder plate, I know there are others all over the world doing the same things. It gives me a sense of belonging to something bigger.  
 
I tried to share the pleasure of prepping for Passover with my children, and now I get to do it again with my grandchildren. My grandkids love to be with me in the kitchen, and now with Covid-19 vaccines available, we can be together preparing for Passover.  
 
I have found two Passover cookbooks for kids — Matzah Meals: A Passover Cookbook for Kids by Judy Tabs and Barbara Steinberg, and Let My Children Cook by Tamar Ansh — and I'm trying some of the recipes this week with my grandkids to prepare for the holiday and to make Passover special for them. Both books are filled with the traditional recipes – matzah brie, chicken soup and even "EZ Matza Balls." Let My Children Cook goes beyond traditional and basic recipes to more fun ones such as "Baby Moses Salad," "Hot Dog Kabobs," and even grilled cheese sandwiches made with matzah. 
 
Both books are available through Amazon and other booksellers online and are suggested to be used with children aged 8-10. With more supervision and assistance from me, I plan to use these with my grandkids, who are younger. I have some recipes I might even try when alone in my kitchen!

Community Event

MeltonKC 2021 Spring Courses
MeltonKC is holding its spring courses via Zoom, and Rabbi Alpert is teaching "Social Justice: The Heart of Judaism in Theory and Practice," a 10-week class beginning Wednesday, April 21, 6:30-8 p.m. This course will draw from text and history to explore how social-justice work goes beyond addressing short-term needs, and it looks at structural causes of injustice today. Topics include poverty, immigration and environmental degradation. Participants will be encouraged to identify issues particular to their own communities that they would like to explore. Click here for more information on this and other course offerings, and to register.

Kol Ami Events

Meditation with Lara Steinel
Because of our congregational second-night seder on Sunday, March 28, this month's Jewish meditation will instead be a mini session on Wednesday, March 24, 6:30–7 p.m. Our focus will be on beautiful phrases from the Tehillim, the Psalms. As always, Rabbi Doug will get us started with his thoughts. For the Zoom link, click here.

Second-Night Passover Seder
Always a highlight on Kol Ami's calendar is our Passover seder. Join us again this year on Zoom as we celebrate the journey toward freedom, Sunday, March 28, 6-7:30 p.m. Click here. 

Social Justice News

On Tuesday, April 6, Kansas City, Missouri, residents will have the opportunity to vote on school board members and on continuing the earnings tax. Both issues are important to KCMO. Please vote. It is your right and your responsibility.
Yahrzeit This Week
March 30
Beulah Rachlin, mother of Lara Steinel

We Wish Mi Shebeirach
A Complete Healing of Mind, Body and Spirit to:

Randy Block
Dennis Dalton
Hank Feir
Bradley Fenton
Shea Gordon Festov
Edi Shifrin

Names appear on the Mi Shebeirach list for one month. If you would like a name to continue to be listed or if you have a new name to include, please send an email to healing@kolamikc.org.  



{{shulcloud_footer_left}}
{{shulcloud_footer_right}}
Tue, April 20 2021
8 Iyyar 5781
Sign Up For Our Newsletter
Tue, April 20 2021 8 Iyyar 5781