Newsletters
"Telling Our Story, and New Ones" - Kol Ami newsletter 3-30-2021
03/30/2021 05:25:08 PM
| | |
| --- | --- |
| Author | |
| Date Added | |
| Automatically create summary | |
| Summary | |
Kol Ami Newsletter: March 30, 2021
Rabbi's Week in Review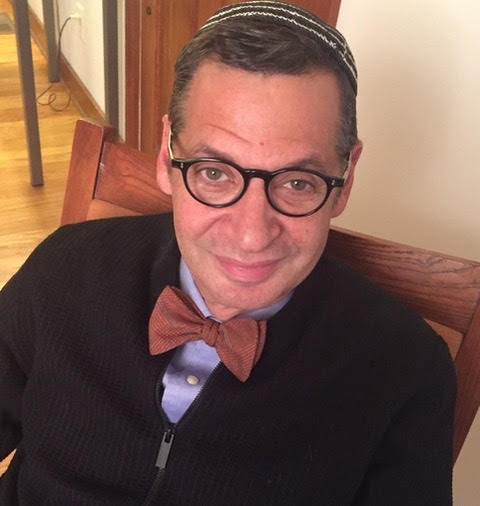 Passover, maybe more than any other Jewish holiday, presents an opportunity for discussion and a plethora of interpretations. It is why, as a famous Talmudic tale relates, our great sages of the Talmud were enveloped in discussion throughout the night, until their students informed them it was time for the Shaharit (morning) service.

While we relate to a set group of four questions, the answers vary with time and circumstance. It is a ... Click here to read the rest of Rabbi Doug's blog post.

This Week's Torah Portion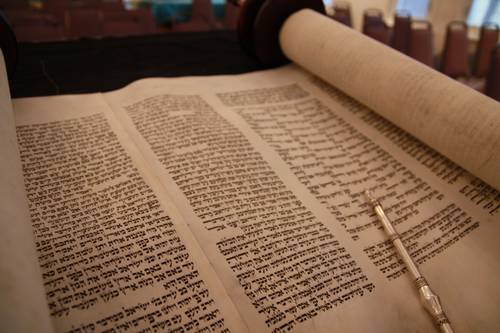 During Passover this week, there is a different Torah portion assigned to each day of our celebration. Each assigned Parashah presents a different theme of Pesach. This coming Shabbat, the Torah portion assigned is from Parashat Beshalach (Shemot/Exodus 13:17-15:26). We celebrate our exodus with Shirat HaYam, the Song at the Sea. Our communication to G-d is one of gratitude, a recognition that all the good in the world cannot be achieved alone.

Worship Events of the Week

We celebrate Shabbat Pesach this coming Friday evening, April 2, 6:45 p.m., with our monthly livestream service. Join us for beautiful music and spiritually moving words of prayer (including Yizkor), as we approach the end of our Pesach celebration and as we welcome Shabbat. Click here.

Saturday, April 3, at 9:30 a.m., join in for wonderful discussion and inquiry with our Kol Ami Adult Study. For the Zoom link, click here.

Weekly Feature


Caring for One Another
Congregation Kol Ami accepts and welcomes individuals and families who are on a Jewish journey. Once people find and commit to us, we strive to continue to create community — a sense of belonging to our kehilah, our Kol Ami family. To do this, we need to get to know one another and forge meaningful connections. 
 
Mark Kover, a new congregant who joined in early 2020, has come to the board with the idea of forming a group of members who would reach out to other members — to get to know them and to find out how each is doing. 
 
Would you be interested in being part of this member outreach? We are forming a planning committee to get this effort off the ground. Once we know what we are going to do, we will seek others to join in and help. Will you consider being a part of this community-building experience? Email office@kolamikc.org if you would like more information about this.

Social Justice News

This Wednesday, April 1, at 10:30 a.m., the MIssouri Voter Protection Project, along with the Missouri NAACP, will be holding a rally, both in person
at the Capitol Rotunda in Jefferson City and virtually at facebook.com/ProtectMissouriVoters. A number of bills are before the
Missouri Legislature that restrict voting rights and opportunities.

Community Event

MeltonKC 2021 Spring Courses
MeltonKC is holding its spring courses via Zoom, and Rabbi Alpert is teaching "Social Justice: The Heart of Judaism in Theory and Practice," a 10-week class beginning Wednesday, April 21, 6:30-8 p.m. This course will draw from text and history to explore how social-justice work goes beyond addressing short-term needs, and it looks at structural causes of injustice today. Topics include poverty, immigration and environmental degradation. Participants will be encouraged to identify issues particular to their own communities that they would like to explore. Click here for more information on this and other course offerings, and to register.
We Wish Mi Shebeirach
A Complete Healing of Mind, Body and Spirit to:

Randy Block
Dennis Dalton
Hank Feir
Bradley Fenton
Shea Gordon Festov
Edi Shifrin

Names appear on the Mi Shebeirach list for one month. If you would like a name to continue to be listed or if you have a new name to include, please send an email to healing@kolamikc.org.  



{{shulcloud_footer_left}}
{{shulcloud_footer_right}}
Tue, April 20 2021
8 Iyyar 5781
Sign Up For Our Newsletter
Tue, April 20 2021 8 Iyyar 5781