Newsletters
"For Now, Still Masked Up" - Kol Ami newsletter 4-6-2021
04/06/2021 05:25:10 PM
| | |
| --- | --- |
| Author | |
| Date Added | |
| Automatically create summary | |
| Summary | |
Kol Ami Newsletter: April 6, 2021
Rabbi's Week in Review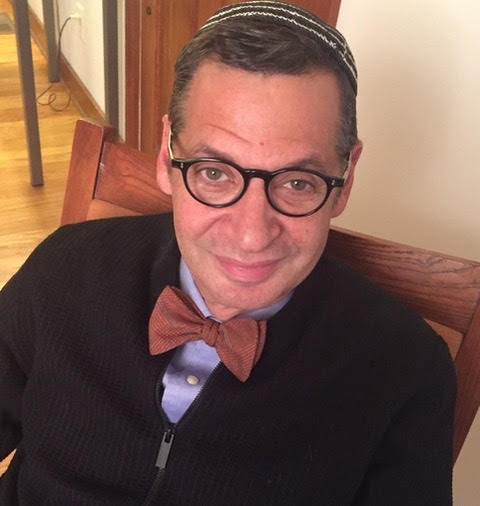 We now see Passover 5781 in our rearview mirror, yet we know that, after the celebration of our exodus from Egypt, we have many trials and tribulations ahead from there in our very long history. After centuries of slavery and/or persecution, we are grateful for being free to make choices about our own future, religious and otherwise. Yet we know that the scourge of anti-Semitism is real and an ongoing threat.

After more than a year of ... Click here to read the rest of Rabbi Doug's blog post.

This Week's Torah Portion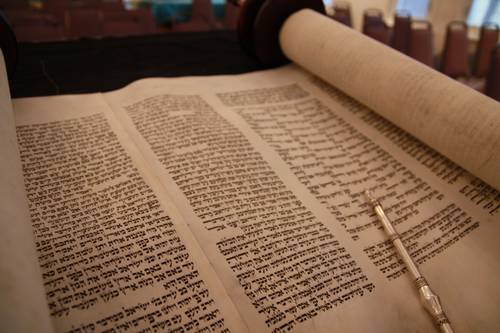 Having completed our Pesach celebration, we resume our weekly schedule of Torah portions with Parashat Shemini (Vayikra/Leviticus 9:1-11:47). We read this week about Aaron's sons Nadav and Avihu, who bring offerings of foreign fire to G-d, rather than what offerings have been proscribed by G-d. When we bring gifts or find ways to contribute to the needs of others,  we are sometimes prone to substitute our own sense of what others should have versus listening to others

to determine their needs. To serve the needs of others means that we first have

to listen.

Worship Event of the Week

We always look forward to Family Shabbat, a time to celebrate and support our kids. Join us at 6 p.m. Friday, April 9, prior to services, as we learn about Shabbat and Shabbat traditions. (Click here to RSVP to Erica.) The Family Program is followed by a Shabbat service at 6:45 p.m. Click here for the
evening's Zoom link.

Weekly Features

What is Daf Yomi? 
(And Why You Might Like It)
By Ellen Karp

Covid begat Zoom, and Zoom begat its own pandemic traditions. One that we've invented at Kol Ami is our 15-minute worship on weekday mornings, 8–8:15 a.m. For the regulars, it's a can't-miss occasion (well, mostly, except when we sleep in), and it features a daily page of Talmud known as the DAF YOMI. So what is
Daf Yomi?

It's an international program to read the entire Babylonian Talmud in seven and a half years at the rate of one page a day. The current cycle began January 5, 2020. If you want to understand what rabbis thought about just about everything (including what to do if your camel knocks over a candle and sets a store on fire, or what the consequences are for embarrassing another person while he is naked), this is the place. But those looking for an index or table of contents will be disappointed. There are 37 volumes (tractates) that have nominal themes, but the discussions meander across topics, centuries and disputers like a dense and free-associating gabfest for the rabbis. 
 
Our own Rabbi Doug describes the heart of the day's page, and then he brings the secret sauce to these Talmudic encounters, reliably mining these ancient "arguments for the sake of heaven" for a pearl or two of relevant and contemporary reflection. Sometimes serious, sometimes humorous, always enriching our brief prayer session as a start to our day. Feel free to join us. It's actually fun. The daily worship link is on our website.  

Community Event

The Yom Hashoah Virtual Commemoration




This year's Yom Hashoah service commemorates the 78th anniversary of the Warsaw Ghetto Uprising and the 58th anniversary of the dedication of the Memorial to the Six Million. It takes place at 1:30 p.m. Sunday, April 11,
via Zoom.
 
The program features the wartime experiences of Fred and Maria Devinki, both of blessed memory. It also includes: the traditional lighting of 6 candles honoring the 6 million Jewish victims of the Holocaust; opening remarks by Rabbi Moshe Grussgott, of Kehilath Israel Synagogue; and a closing reflection by our rabbi, Doug Alpert.

To attend this event, you must register at the website of the Midwest Center for Holocaust Education. Click here.
Yahrzeit This Week
April 9
Martha Stern, mother of Stanley Stern

We Wish Mi Shebeirach
A Complete Healing of Mind, Body and Spirit to:

Randy Block
Dennis Dalton
Hank Feir
Bradley Fenton
Shea Gordon Festov
Harriet Sue Greenwald
Edi Shifrin

Names appear on the Mi Shebeirach list for one month. If you would like a name to continue to be listed or if you have a new name to include, please send an email to healing@kolamikc.org.  


{{shulcloud_footer_left}}
{{shulcloud_footer_right}}
Tue, April 20 2021
8 Iyyar 5781
Sign Up For Our Newsletter
Tue, April 20 2021 8 Iyyar 5781