Newsletters
"If I am for myself only, what am I?" - Kol Ami Newsletter 4-20-2021
04/20/2021 05:25:08 PM
| | |
| --- | --- |
| Author | |
| Date Added | |
| Automatically create summary | |
| Summary | |
Kol Ami Newsletter: April 20, 2021
Rabbi's Week in Review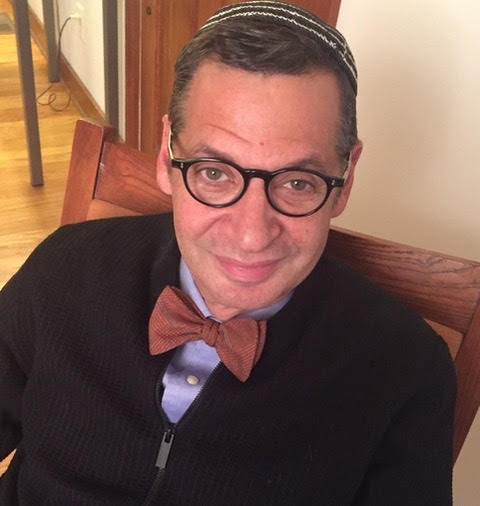 The famous quote from Rabbi Hillel goes, "If I am not for myself, who will be for me? If I am for myself only, what am I? And if not now, when?" I have tended to focus more attention on the second tenet: "If I am for myself only ..." 

I firmly believe we should show up for others simply because it is the right thing to do.  Related to this idea, I have avoided the idea that we know the suffering of others because of ... Click here to read the rest of Rabbi Doug's blog post.

This Week's Torah Portion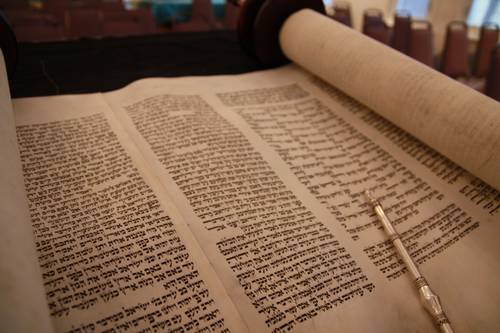 This week's Torah portion is one of seven double portions; without an extra month afforded by a Jewish leap year, we double up some of our weekly Torah portions in order to cover the entire Written Torah in one year. Parashat Acharei Mot-Kedoshim (Vayikra/Leviticus 16:1-20:27) contains one of our most recognized mitzvot — the commandment to "love your neighbor as yourself" (Vayikra/Leviticus 19:18). Seemingly simple, it raises a host of issues: the notion of self-love as a benchmark for loving others; whether the feeling of love can be commanded; whether love is a feeling or is actualized conduct. Implicit in all these issues is that the mitzvah itself compels us to think about how we enact love toward the others in our lives.

Worship Events of the Week

In our weekday-morning worship, we are opening our minds to new ways of looking at our Jewish lives with Daf Yomi — the daily page of Talmud study.

Join us as we begin our mornings with brief and meaningful worship and study, 8-8:15 a.m. Monday-Friday. For the Zoom link, click here.

We begin Shabbat together with blessings this Friday, April 23, at 6:45 p.m.
For the Zoom link, click here.

Weekly Feature

Old Bay Seasoning: A story of Perseverance and Adaptability
By Wynne Begun



 
Old Bay seasoning is the go-to seasoning for seafood. While some of the Kol Ami community keeps kosher and does not partake of shellfish, the story of how this spice blend was developed is the story of a Jewish immigrant who overcame incredible odds and flourished in his new country. 
 
Gustav Brunn was a successful spice maker in a small town in Germany when the Nazis came to power. But in 1933, Brunn's bookkeeper, fearing that the Nazis would punish him for working for a Jew, resigned. Brunn also lost customers. Consequently, he moved to Frankfurt and reopened his spice business. 
 
Brunn planned to immigrate to the United States at the end of 1938, but all that changed after Kristallnacht, on November 10, 1938. The next day, radio announcements called for Jews to surrender their firearms to the nearest police station. Brunn, a hunter who owned rifles, complied. But within hours of doing so, he was taken to Buchenwald concentration camp. Remarkably, Brunn was released after two weeks, due to a Frankfurt lawyer who bribed the Gestapo on his behalf.

Brunn and his wife and their two children left for America and settled in Baltimore. After looking for work, Brunn finally landed a job at McCormick & Company but was fired when McCormick learned that Brunn was Jewish. "Go and see the Jewish charities," McCormick told him. Brunn opened his own store, the Baltimore Spice Company, across from the fish market. Seafood vendors stopped in, searching for spices for steaming crabs. Brunn noticed what they ordered and started experimenting with his own blends.
 
Old Bay, a mix of 18 spices, was born. As it grew increasingly popular, McCormick tried to buy the company, but Brunn rejected the bids. In 1985, Brunn died at the age of 92. In 1990, after a rivalry lasting more than 50 years, McCormick bought Old Bay for $11 million-$14 million. 

(Adapted from myjewishlearning.com)

Kol Ami Event

Meditation with Lara Steinel
Meditation helps focus more of one's mind on the present moment. In this monthly one-hour session, Sunday, April 25, 2:15-3:15 p.m., participants learn and practice the basics of Jewish meditation, with an introduction to each session's theme by Rabbi Alpert. For the Zoom link, click here.

Social Justice News

In addition to our four justice partners (MORE2, Manheim Garden, MLK School, and Migrant Farmworkers Assistance Fund), there are organizations pursuing many crucial issues on both a state and a national level: voter-suppression bills, bills limiting the right to protest, bills governing policing. On the national level, bills addressing voting rights and immigrant rights should be of concern. You can get more information on these many bills through the Missouri Voter Protection Coalition, Missouri Faith Voices, Missouri NAACP, AIRR—Advocates for Immigrant Rights and Reconciliation, and MORE2. 

We Wish Mi Shebeirach
A Complete Healing of Mind, Body and Spirit to:

Randy Block
Dennis Dalton
Hank Feir
Bradley Fenton
Shea Gordon Festov
Harriet Sue Greenwald
Seymour Greenwald
Laura Hix
Edi Shifrin

Names appear on the Mi Shebeirach list for one month. If you would like a name to continue to be listed or if you have a new name to include, please send an email to healing@kolamikc.org.  



{{shulcloud_footer_left}}
{{shulcloud_footer_right}}
Sat, May 8 2021
26 Iyyar 5781
Sign Up For Our Newsletter
Sat, May 8 2021 26 Iyyar 5781