Newsletters
"A Time for Celebration" - Kol Ami Newsletter 5-4-2021
05/04/2021 05:25:09 PM
| | |
| --- | --- |
| Author | |
| Date Added | |
| Automatically create summary | |
| Summary | |
Kol Ami Newsletter: May 4, 2021
Rabbi's Week in Review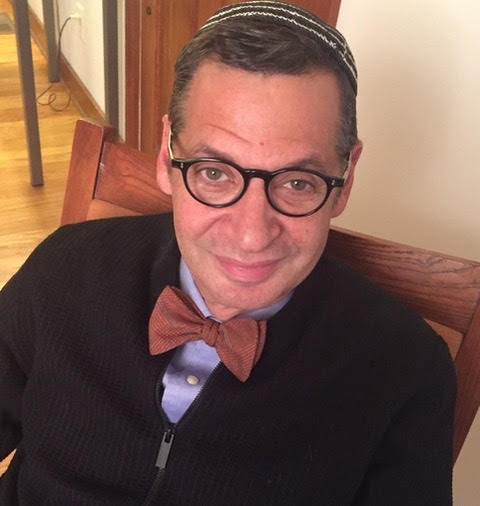 This coming Shabbat, we will celebrate as a community the bat mitzvah of Scarlett Nevins.  The Nevins have been a part of our Kol Ami family longer than I have. This is a community celebration as well as a time to celebrate Scarlett having reached this time in life. 

By becoming a bat mitzvah and taking on more responsibility as she becomes an adult in Klal Yisrael, in our Jewish community, she connects all of us more ... Click here to read the rest of Rabbi Doug's blog post.

This Week's Torah Portion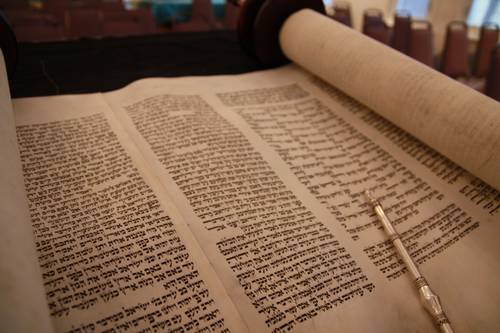 This week's Torah portion is a double portion, Parashat Behar-Bechukotai (Vayikra/Leviticus 25:1-27:34). With the inclusion of a description of the sabbatical and jubilee years, we again witness the thoughtful intentionality of the Jewish calendar. The sabbatical and jubilee years are a time for us to relinquish our desire to control the earth and our proclivity toward private ownership. We can take lessons in our own lives by seeing how our crops, through rest, can regenerate and be sustained over the long arc of time.

Worship Event of the Week

Saturday, May 8, at 10:30 a.m., we joyously celebrate Shabbat together with the bat mitzvah of Scarlett Nevins. Join us via livestream for this special day.
Click here.

Weekly Feature

Member Spotlight — the Nevins Family



From left: Sawyer, Jerry, Scarlett and Robynn at last summer's 
Pray on Troost event.

What brought you to KC and what has kept you here?
Jerry grew up in Grandview. Robynn is from St Louis. We were both working in Columbia and met doing community theater — Robynn was striking a set, and Jerry was getting ready to direct the next show. (A mutual friend introduced us.) When Jerry's next job at State Farm took him to KC, Robynn eventually followed and started working for the North Kansas City School District. The great people, the schools and the barbecue are just a few of the reasons we stay. 

What drew you to Kol Ami?
A sense of community and place to raise our kids in the Jewish faith. Additionally, when we visited Kol Ami, the community was warm, inclusive and welcoming. That it was in the city, along with the children's program and music, were strong draws as well. 

What are your vocations?
Jerry is a marketing manager for the National Association of Insurance Commissioners, and Robynn is a paraprofessional with the Kansas City School District. 

What do you enjoy doing as a family?
Theater and music are shared passions for the entire family. If we aren't seeing a show together, some of us might be performing together in one. Robynn and both kids, Sawyer and Scarlett, have participated in two shows together at Gladstone Theatre in the Park: Willy Wonka and the Chocolate Factory and Oklahoma. The children have been seen at Starlight, the Lyric Opera, KC Rep, Metropolitan Ensemble Theatre, Shawnee Mission's Theatre in the Park, The Barn Players, the Jewish Community Center, Leawood Stage Company, and Lincoln College Preparatory Academy. Robynn is a member of the Kansas City Women's Chorus, and Jerry performs with Right Between the Ears in the Fringe Festival. We haven't done a whole lot during the pandemic. 

Tell us about the preparation for Scarlett's bat mitzvah this month.
We've been navigating the change in COVID restrictions, getting invites out, and Scarlett has been hard at work on her Torah portion. She's done an amazing job staying focused with so much happening this year. 

Your family has been a part of Kol Ami for many years. How has the congregation changed or developed during your time in the community? 
You can see the increasing involvement with social justice, community outreach, continued improvements in our music program and Family Experience, just to name a few. While the programs and focus areas may have changed over the years, it's still the same great congregation that brought us in. 

Editors' note: Kol Amier Jerry Nevins volunteered two years ago to lead us into the 21st century with a proper congregational website. We are so grateful for his incredible effort to get us up and running on our ShulCloud platform. We are still discovering all its functions and can't imagine what we would have done without his guidance. A huge todah rabah (thank you) to him and mazel tov to Scarlett and family on this wonderful Nevins simcha.

Social Justice News

MORE2, one of the four social-justice groups Kol Ami supports, is holding a rally around policing issues at 8 a.m. Tuesday, May 11, on the north side of KCMO's City Hall (414 East 12th Street). If you are interested in local control of police, please consider attending.  
We Wish Mi Shebeirach
A Complete Healing of Mind, Body and Spirit to:

Randy Block
Dennis Dalton
Yaakov ben Daniel David v'Rachel
Mark Endsley
Hank Feir
Bradley Fenton
Shea Gordon Festov
Harriet Sue Greenwald
Seymour Greenwald
Laura Hix
Yosef ben Israel v'Rivka
Edi Shifrin

Names appear on the Mi Shebeirach list for one month. If you would like a name to continue to be listed or if you have a new name to include, please send an email to healing@kolamikc.org.  



{{shulcloud_footer_left}}
{{shulcloud_footer_right}}
Fri, July 30 2021
21 Av 5781
Sign Up For Our Newsletter
Fri, July 30 2021 21 Av 5781