Newsletters
"The Renewable Energy of Torah" - Kol Ami Newsletter 5-11-2021
05/11/2021 05:25:08 PM
| | |
| --- | --- |
| Author | |
| Date Added | |
| Automatically create summary | |
| Summary | |
Kol Ami Newsletter: May 11, 2021
Rabbi's Week in Review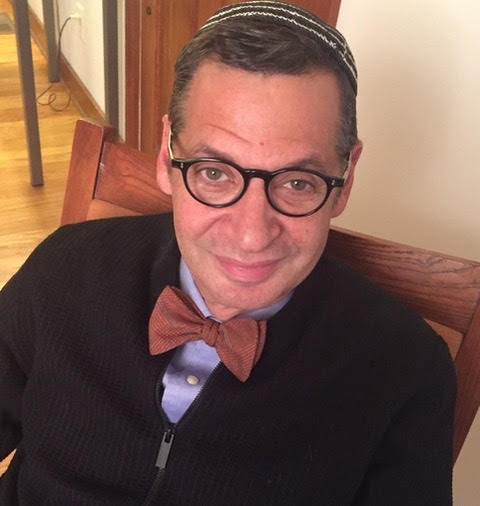 This coming Sunday evening and Monday (and also Tuesday for more ritually observant Jews who live outside Israel), we will celebrate Shavuot. Shavuot, along with Pesach and Sukkot, is one of the Shalosh Regalim — the three pilgrimage festivals mentioned in the Torah. These festivals, which all have an agrarian foundation, have morphed into something different as Jews have become less agrarian-oriented over a period of ... Click here to read the rest of Rabbi Doug's blog post.

This Week's Torah Portion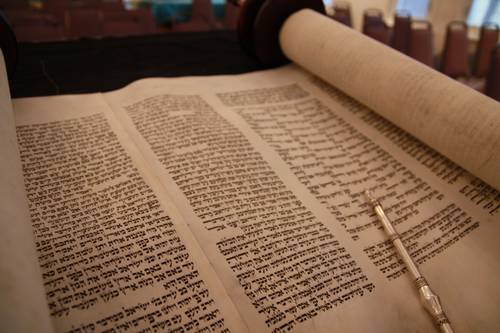 This week in our Written Torah, we begin the fourth of the five books of Moses, the Book of Bamidbar also known as the Book of Numbers. As our first Torah portion in the Book, Parashat Bamidbar (Bamidbar/Numbers 1:1-4:20) refers to a taking of the census, and the idea that every person counts and should be counted. Yet it is "Bamidbar," meaning "in the wilderness," that really carries the day. It is in the wilderness, in our places of great struggle, that we receive our greatest and most enduring lessons.

Worship Events of the Week

This week into the beginning of next week, we have three events to highlight.

Shabbat Blessings — Friday, May 14, at 6:45 p.m. Join us as we begin Shabbat together with blessings and a word or two of Torah. For the Zoom link, click here.

Shavuot Family Experience — Saturday, May 15, 6-8 p.m., on the patio at All Souls (4501 Walnut). We celebrate the end of Shabbat and the coming festival of Shavuot with a pizza picnic. Please RSVP to rabbidoug@kolamikc.org by Friday, May 14, so we know how much pizza to order. (But please bring your own drinks.)

Shavuot — Monday, May 17, 8-8:30 a.m. via Zoom. We will celebrate Shavuot, one of the major holidays on the Jewish calendar, with a bit of praying and a bit of Torah study befitting the day. Shavuot centers around receiving the gift of Torah — a gift of inquiry, a gift of learning, a gift of communal purpose.  
As it is traditional to eat a dairy meal on Shavuot, bring your dairy breakfast to our Zoom Shavuot experience. Click here.

Weekly Feature

Shavuot Means Noodle Kugel
By Wynne Begun




Shavuot celebrates the spring harvest and receiving the Torah at Mount Sinai. It also calls for a dairy meal, which is traditional for this holiday. Noodle (lokshen) kugels come in all shapes and forms, but the dairy version was developed especially for Shavuot (which begins the evening of May 16). Enjoy this delicious dish, which brings back wonderful memories for many of us.  

Cheese Lokshen Kugel
A good pinch of nutmeg (I use cinnamon instead)
2 cups sour cream
1/2 lb curd or cream cheese (I use large curd cottage cheese)
2 eggs
Salt
10 oz medium egg noodles
4 tablespoons butter
 
Cook the noodles in boiling salted water till tender, then drain, and mix with the butter. 
 
At the same time, in a large bowl, with a fork, beat the eggs with the curd, cottage cheese or cream cheese, then beat in the sour cream. Add the salt and nutmeg or cinnamon, if using, and mix in the cooked noodles. Pour into a baking dish and bake at 350 F for 30 minutes, or until set. 
 
(Adapted from The Book of Jewish Food by Claudia Roden, published by Alfred A. Knopf, Inc., and myjewishlearning.com.) 

Social Justice News

Medicaid Expansion
Missouri voters in the last election voted for Medicaid Expansion, to provide access to decent health care to some 300,000 Missourians who presently cannot afford the health insurance they need. Yet the Missouri Legislature so far has refused to budget for Medicaid Expansion, denying the will of the voters and heartlessly leaving many Missourians without decent health care.
This Friday, May 14, at 11:30 a.m. at Trinity United Methodist Church (620 E. Armour Blvd., in KCMO), there will be a rally to support Medicaid Expansion and to demand that our Missouri Legislature do its duty and honor the will of the voters.

Rabbi Doug to Join Boards
Rabbi Doug has been appointed to the board of directors of two organizations: Planned Parenthood of the Great Plains and Tikkun KC. Planned Parenthood is not only committed to reproductive rights but also is a vital source of health care for low-income women. Tikkun KC renovates houses in order to give low-income residents the opportunity to own homes.  

Community Event

Manheim Garden — Spring Fling and Plant Exchange
A plant swap takes place from noon to 5 p.m. Sunday, May 16, at Manheim Garden (4229 Forest). Also on-site: a food truck, an acoustic open mic beginning at 2 p.m., and arts and crafts. (Masks are required.)

How the exchange works:
• Bring plants, seeds, pots, and/or other gardening-related items to trade. Handmade art objects are also accepted. More detailed rules will be distributed the day of the fling.
•  Barter your wares.
•  Bring at least one donation for the "free" table.
Click here for more information.
We Wish Mi Shebeirach
A Complete Healing of Mind, Body and Spirit to:

Randy Block
Dennis Dalton
Yaakov ben Daniel David v'Rachel
Mark Endsley
Hank Feir
Bradley Fenton
Shea Gordon Festov
Harriet Sue Greenwald
Seymour Greenwald
Laura Hix
Yosef ben Israel v'Rivka
Edi Shifrin

Names appear on the Mi Shebeirach list for one month. If you would like a name to continue to be listed or if you have a new name to include, please send an email to healing@kolamikc.org.  



{{shulcloud_footer_left}}
{{shulcloud_footer_right}}
Sat, June 19 2021
9 Tammuz 5781
Sign Up For Our Newsletter
Sat, June 19 2021 9 Tammuz 5781