Newsletters
"The Courage to Work for Peace" - Kol Ami Newsletter 5-18-2021
05/18/2021 03:30:23 PM
| | |
| --- | --- |
| Author | |
| Date Added | |
| Automatically create summary | |
| Summary | |
Kol Ami Newsletter: May 18, 2021
Rabbi's Week in Review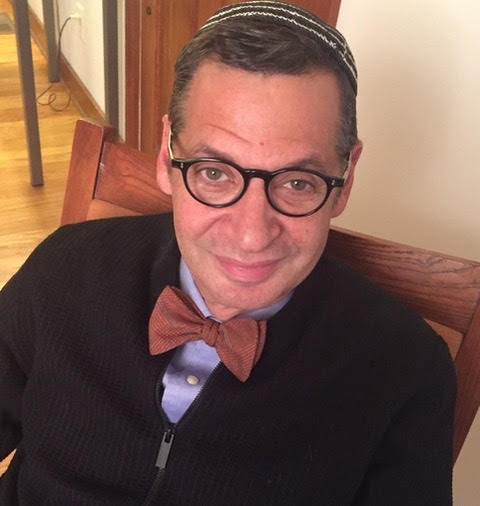 This has been a troubling week in the Middle East. The Israeli-Palestinian conflict has again turned violent. There is nothing new about this (the last violent conflict between Israelis and Palestinians, particularly Hamas, occurred in 2014). What is new: the riots and violence that have arisen in Israeli cities between Israeli Jews and Israeli Arabs, and Palestinians particularly, where Jews and Arabs have lived together in relative harmony ... Click here to read the rest of Rabbi Doug's blog post.

This Week's Torah Portion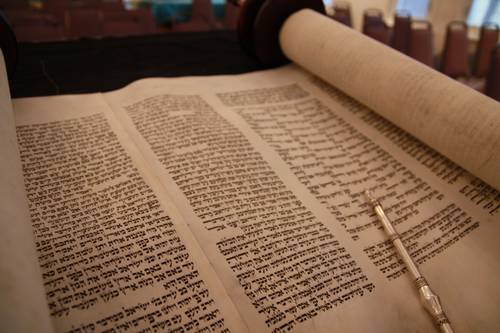 This week's Torah portion is Parashat Naso (Bamidbar/Numbers 4:21-7:89). We read this week about Nazarit vows. Those who took such vows committed to an ascetic lifestyle as a means of showing devotion to G-d. The practice was not seen as particularly laudable in Judaism. While there is much to commend about moderation, we are not required in our spiritual practice to live a life devoid of joy.

Worship Event of the Week

We look forward to celebrating Shabbat this Saturday, May 22, with study at
9:30 a.m. followed by worship at 10:30 a.m. Weather permitting, we will be in our Manheim community garden on Forest just north of 43rd Street. In case of rain, we will be on Zoom (click here). 

Weekly Features

The Stories We Read and Tell Ourselves 
By Lee Merrill 




"People of the Book" is a common self-referencing phrase in Jewish culture. It originated as a Muslim phrase, a reference in the Quran to the community of faith existing among all monotheistic peoples. In Judaism, it has come to symbolize deep ties to the Torah and, colloquially, to poke gentle fun at the near universal Jewish obsession with books and writing. 

To compress Jewish literary contributions to just 32 entries would be difficult, but Adam Kirsch has done so in his ambitious work of literary criticism, The Blessing and the Curse: The Jewish People and Their Books in the Twentieth Century. 

The Kol Ami book club met over Zoom in April to discuss Kirsch's book, reminiscing about the stories we read in school; writers like Philip Roth and Cynthia Ozick, whose works we discovered later in our lives; and Elie Wiesel's devastating Night, which made us question our faith. All of these stories have formed a part of who we are, personally and collectively, and inevitably have formed a perception of Jews to the wider world. 

The question remains whether a Jewish writer is a writer or a Jew first, and whether their work can -— or should -— be separated from their Jewish identity. Can a book ever be judged objectively or will it always fall prey to the internal biases of a non-Jewish world? Can a Jewish writer's work ever be separated from the flaws of its creator? Is true cultural assimilation possible, and if it means giving up a part of our identities, is it even desirable? 

These are a few of the questions we wrestled with during our last meeting, questions that have no clear answers. As we watch Israel descend once more into violence, we know there are no easy answers there, either, and we must wrestle once more with the stories we grew up on, stories we told ourselves and others about our place in the world and our destiny. 

Every story begins with a question: What if? We don't have the answers yet, but come and sit with us. Ask the questions. Take apart the old stories. Let us begin to write new chapters together. 

Kol Ami Book Club meets every third Tuesday of the month. Our next meeting is Tuesday, May 18, 5 p.m., at the Loose Park pond (and we'll decide where we want to sit from there). We will continue our discussion of The Blessing and the Curse by Adam Kirsch. (In case of rain, we'll meet at 6:30 p.m. on Zoom here.)

 
Celebrating and Recognizing Our Place in America
By Stanley Stern
 
May is Jewish American Heritage Month (JAHM), which was first established in 2006 (and has continued every year since by presidential proclamation). In May 2010, the Obamas hosted a White House reception to recognize Jewish Americans' contributions to the United States throughout its history.
 
The National Museum of American Jewish History, in Philadelphia, has become the center of JAHM activities, which this year are being held virtually. The 2021 theme derives from Hillel, "If I am only for myself, what am I? If not now —when?" And this year recalls the work of Rabbi Abraham Joshua Heschel, who marched with Dr. Martin Luther King Jr. in Selma, and focuses on Jews' connections with other communities. 
 
Jewish American Heritage Month shares this month with Asian American and Pacific Islander (AAPI) Heritage Month. Streaming live this Wednesday, May 19 (noon CDT), is "Asian American Jewish Voices: A Conversation with Rabbi Angela Buchdahl and Professor Helen Kim." They will "share their unique vantage on the intersection of Asian and Jewish identities." (Click here for information and to register.) 

A program on Thursday, May 20 (1 p.m. CDT), takes a look at ties among Asian American and Pacific Islander and Jewish American communities in the United States, as well as past and present challenges that both groups continue to face. (Click here to learn more and to register.)

See nmajh.org for additional information, as well as full descriptions of this year's JAHM events and programs.
 
(Information for this article from nmajh.org)

Kol Ami Event

Family Experience
It's our end-of-the-year celebration, with music, dance and crafts. All congregants are welcome to this masked, socially distanced event at 1 p.m. Sunday, May 23, at Manheim Garden (4229 Forest). Please RSVP to Erica here.

Social Justice News

Minimum Wage Car Parade
This Wednesday, May 19, there will be a car-parade rally in support of fast-food and other low-wage workers. We will meet at St. Mark's Church, 3800 Troost, between 10:30 and 11 a.m., and head to a McDonald's to voice our demand that they raise wages to $15 per hour for workers at every McDonald's. Those who are comfortable being in groups outside will have the opportunity to get out of their cars at McDonald's.

Missouri Medicaid Expansion — Update
Last Friday, we rallied in support of Medicaid Expansion in Missouri. After Gov. Parson had committed to honor the will of the voters (the ballot initiative for Medicaid Expansion passed in Missouri with an overwhelming majority) and set in motion the administrative process necessary to enact Medicaid Expansion, he rescinded the order. He lied to Missouri voters, denied the state millions of dollars that instead will go to states that enacted Medicaid Expansion a long time ago, and denied access to health care for 275,000 Missouri residents.
We Wish Mi Shebeirach
A Complete Healing of Mind, Body and Spirit to:

Randy Block
Dennis Dalton
Yaakov ben Daniel David v'Rachel
Mark Endsley
Hank Feir
Bradley Fenton
Shea Gordon Festov
Harriet Sue Greenwald
Seymour Greenwald
Laura Hix
Yosef ben Israel v'Rivka
Edi Shifrin
Louise Swart

Names appear on the Mi Shebeirach list for one month. If you would like a name to continue to be listed or if you have a new name to include, please send an email to healing@kolamikc.org.  



{{shulcloud_footer_left}}
{{shulcloud_footer_right}}
Sat, June 19 2021
9 Tammuz 5781
Sign Up For Our Newsletter
Sat, June 19 2021 9 Tammuz 5781