Newsletters
"Take Me Out to the Ballgame" - Kol Ami Newsletter 5-25-2021
05/25/2021 04:30:08 PM
| | |
| --- | --- |
| Author | |
| Date Added | |
| Automatically create summary | |
| Summary | |
Kol Ami Newsletter: May 25, 2021
Rabbi's Week in Review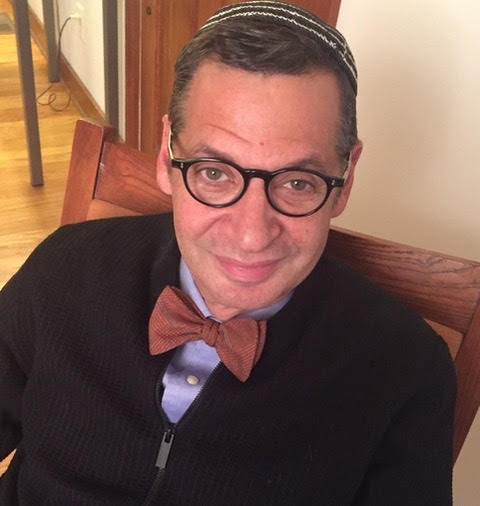 Last week seemed all about the Israeli-Palestinian conflict. (I could still say more.) Notwithstanding a ceasefire that seems to be holding, troubling unrest and violence remain in Israeli cities between Jews (right-wing Jewish extremists) and Israeli Arabs. The issues that were present before the latest round of rockets, bombs and violence have not gone away. 

Sometimes, though, we need to catch a break, in order to engage in ... Click here to read the rest of Rabbi Doug's blog post.

This Week's Torah Portion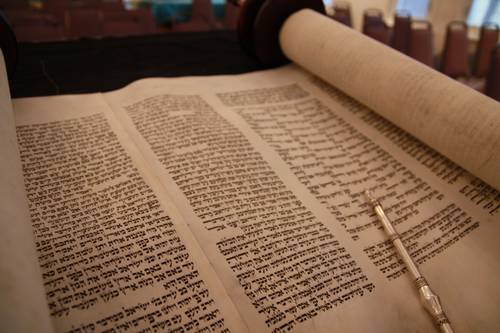 This week's Torah portion is Parashat Beha'alotecha (Bamidbar/Numbers
8:1-12:16). We read this week of Moses sharing leadership two different times:
(1) based on taking wise counsel, he appoints 70 elders to be leaders and share prophecy with B'nai Yisrael, the Children of Israel, and (2) notwithstanding complaints, Moses defends Eldad and Medad in their passion to assume leadership responsibilities.

Worship Events of the Week

As we head toward Memorial Day weekend, we are together for weekday-morning prayer and study, 8-8:15 a.m. Click here.

Let's join together to make Shabbat with Shabbat blessings — Friday, May 28, 6:45-7 p.m. Click here.

Weekly Feature

Thoughts, Laughs and Learnings From Kol Ami's Congregants
(the Non-Jewish Ones)
By Ellen Karp
 
We often think of our small but mighty congregation as a family. Pursuing this metaphor, a family is where you are "at home" in the deepest sense. We want all our members to be "at home" at Kol Ami. 

So we thought it would be instructive and interesting to ask our non-Jewish partnered members for their particular take on joining a Jewish community, and establishing a family connection among Jewish relatives. 

We have asked some for their wisdom — whether lighthearted or serious, practical or spiritual, funny or tragic, or all of the aforementioned. We will be publishing their insights in a series over the summer. And we welcome submissions from others in the community who are inspired to contribute.

Here are some suggested thought starters: 

• If your best non-Jewish friend or close relative was getting engaged to a Jew, what advice would you give them based on your own experience? 

• What were your biggest surprises about Jews and/or Judaism — things you hadn't known, anticipated or expected? 

• Do you have any anecdotal moments to share — funny, meaningful, challenging, enlightening — of your experiences of Judaism within your family? 

To get started, here is an insight from my own beloved husband, Dick Esten (of blessed memory). I know he'd want me to share this with you:

Dick, whose grandparents were Methodists and ministers in Middlebury, Vermont, grew up in rural New Hampshire and Vermont — a total northern New England Yankee, ignorant of all things Jewish. He had no idea what he was in for, joining the New York-based Karp clan! Just before our wedding, a friend gave him a small book: So You're Marrying Into a Jewish Family. It opened with a list of 10 rules to keep in mind. The first one was something along the lines of, "You will never in the rest of your life get to finish a sentence again. Just get over it."  
 
Dick always said it was the best piece of advice he ever got, and our long and happy marriage proved it.

Have a story to share? Email office@kolamikc.org. 

Kol Ami Event

Meditation With Lara Steinel
Meditation helps focus more of one's mind on the present moment. In this monthly one-hour session, Sunday, May 30, 2:15-3:15 p.m., participants learn and practice the basics of Jewish meditation, with an introduction to the session's theme by Rabbi Alpert. For the Zoom link, click here.

Community Event

Career Skills and Connections
Jewish Vocational Services' Career Skills and Connections program hosts a "virtual coffee club" from 9 to 10:30 a.m. Monday, June 7. This online get-together features HR industry experts discussing "HR Recruitment 101." To register for this free business-casual event, RSVP by Wednesday, June 2, to Sabrina Simon at ssimon@jvskc.org. 
Yahrzeits This Week
May 25
Sylvia Begun, mother of Wynne Begun
May 28
David Kover, father of Mark Kover

We Wish Mi Shebeirach
A Complete Healing of Mind, Body and Spirit to:

Randy Block
Dennis Dalton
Yaakov ben Daniel David v'Rachel
Mark Endsley
Hank Feir
Bradley Fenton
Shea Gordon Festov
Harriet Sue Greenwald
Seymour Greenwald
Laura Hix
Yosef ben Israel v'Rivka
Edi Shifrin
Louise Swart

Names appear on the Mi Shebeirach list for one month. If you would like a name to continue to be listed or if you have a new name to include, please send an email to healing@kolamikc.org.  



{{shulcloud_footer_left}}
{{shulcloud_footer_right}}
Sat, June 19 2021
9 Tammuz 5781
Sign Up For Our Newsletter
Sat, June 19 2021 9 Tammuz 5781