Newsletters
"Argument for the Sake of Heaven" - Kol Ami Newsletter 6-1-2021
06/01/2021 04:45:08 PM
| | |
| --- | --- |
| Author | |
| Date Added | |
| Automatically create summary | |
| Summary | |
Kol Ami Newsletter: June 1, 2021
Rabbi's Week in Review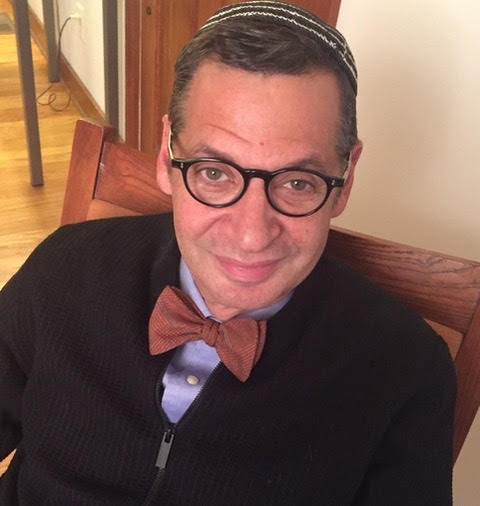 If I had to land on an overarching theme and/or feeling for the past week, it would be tension. In an elongated period of persistent tension in the world and in our individual lives, last week seemed to stand out. Generally, I see some tension as a good thing — machloket l'shem shamayim, argument for the sake of heaven — but only if it is a catalyst for changing a negative dynamic. Last week was not about change; rather, ... Click here to read the rest of Rabbi Doug's blog post.

This Week's Torah Portion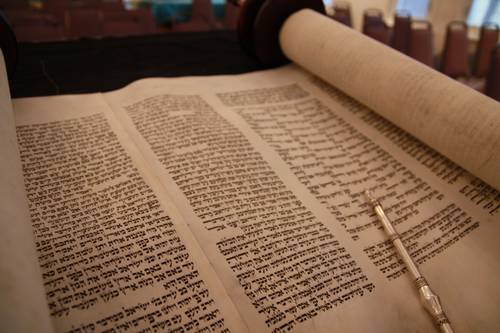 This week's Torah portion is Parashat Shelach-Lecha (Bamidbar/Numbers
13:1-15:41). We read this week about the tzitzit, the fringes worn on the four corners of our tallit. The number of fringes, knots and wrap-arounds represent the number 613, the number of mitzvot/commandments in our Torah. Judaism provides behavior tools as reminders to think and act with a sense of intentionality — that how we act in the world and treat others are how we establish a positive relationship with G-d

Worship Events of the Week

Two wonderful worship events to highlight this week.  
Friday, June 4, at 6:45 p.m., we will hold our monthly livestream service. Music will highlight our worship along with some words of Torah. Click here.

Saturday, June 5, at 9:30 a.m., we will gather for study. For this first time in over a year, those who have received their COVID-19 vaccines will be welcome at the home of Fay and Rabbi Doug. We will offer Zoom for those who have not had vaccines and/or cannot make it in person. RSVPs are required for in-person attendance and if directions to the house are needed. RSVP to rabbidoug@kolamikc.org. Please RSVP by Friday, June 4.
For Zoom, click here.

Weekly Feature

Meeting — and Making — Jewish Music: a Lifelong Relationship 
By Lara Steinel



I was a kindergartner when I got my start in synagogue music. The religious-school music teacher at Congregation Shaare Emeth in St. Louis, Ida Stack, bubbled over with happiness as she taught us songs. For me, Judaism was music, and it was fun.
 
Our synagogue's rabbi, Julius Nodel, tested our knowledge of musical prayers by sometimes messing up the words intentionally. As a little girl, I found this hilarious, and I listened carefully so I wouldn't miss a moment. I learned that holiness was not only sober and serious but also joyous and funny.
 
Jeffrey Stiffman, now rabbi emeritus, made Jewish music fulfilling. When I was 15, he stopped me in the hallway and invited me to the sanctuary. A grand organ sat at the back. He unlocked it, turned it on and put the music for "Sh'ma" in front of me. He then proceeded to teach me how to use the organ stops (the handles that change the sounds) and how to do basic pedaling. I loved it, and I played for the children's services for several years.
 
Then, for a long time — 1973-2003 — I rarely went to services. I got my degree in music but I couldn't find a synagogue that met my needs: a place where I could be involved with music and where my husband, Dan, who isn't Jewish, would be warmly welcomed. So I accepted several paid singing jobs with Unitarian, Congregational and Catholic churches, where I at least sang great composers' works. But after many years, I realized that I was losing my sense of Jewish identity by not attending synagogue. 

Dan and I found Kol Ami as it was starting. We were instantly welcomed, and I was invited to be part of Kol Ami's music program. Having rarely been to services for 30 years, I had to learn new prayers to new tunes and replace all of the Ashkenazic pronunciations of my childhood with the current Sephardic pronunciations of Hebrew. 
 
To this day, the memories of searching for a synagogue that was a "good fit" make me determined to warmly welcome all who come to Kol Ami, and especially anyone for whom music is an important part of their Jewish practice.

Social Justice News

While we encourage our Kol Ami community to be involved with our four social-justice partners (MORE2, Martin Luther King School, Migrant Farmworkers Assistance Fund, and Manheim Park Garden Conservancy), we also want to highlight Rabbi Doug's and other Kol Ami congregants' ongoing work for justice. We particularly want to acknowledge and thank Pat Clinton for leading our social-justice work, and Brad Ordo for his work with MORE2. Brad Ordo has also taken a leadership role with the newly formed Jewish LGBTQIA group.

Rabbi Doug has recently been appointed to the board of directors of two organizations: Planned Parenthood of the Great Plains and Tikkun-KC, an organization renovating homes for low-income residents in the Black community. This is in addition to his work with Missouri Faith Voices (board member), Missouri Jobs With Justice (faith co-chair and board member), Missouri Branch of the NAACP (executive committee), Missouri Poor People's Campaign (Coordinating Committee), Missouri Healthcare for All (board member and immediate past president), Stand Up KC (faith leader), Rabbinical Association of Greater KC (immediate past president), and chaplain with the KC Police Department.

Community Event

Career Skills and Connections
Jewish Vocational Services' Career Skills and Connections program hosts a "virtual coffee club" from 9 to 10:30 a.m. Monday, June 7. This online get-together features HR industry experts discussing "HR Recruitment 101." To register for this free business-casual event, RSVP by Wednesday, June 2, to Sabrina Simon at ssimon@jvskc.org. 
Yahrzeit This Week
June 1
Jack Stern, father of Stanley Stern

We Wish Mi Shebeirach
A Complete Healing of Mind, Body and Spirit to:

Randy Block
Dennis Dalton
Yaakov ben Daniel David v'Rachel
Hank Feir
Shea Gordon Festov
Harriet Sue Greenwald
Seymour Greenwald
Laura Hix
Yosef ben Israel v'Rivka
Edi Shifrin
Louise Swart

Names appear on the Mi Shebeirach list for one month. If you would like a name to continue to be listed or if you have a new name to include, please send an email to healing@kolamikc.org.  



{{shulcloud_footer_left}}
{{shulcloud_footer_right}}
Sat, June 19 2021
9 Tammuz 5781
Sign Up For Our Newsletter
Sat, June 19 2021 9 Tammuz 5781