Newsletters
"Defining Who We Are" - Kol Ami Newsletter 6-8-2021
06/08/2021 05:10:08 PM
| | |
| --- | --- |
| Author | |
| Date Added | |
| Automatically create summary | |
| Summary | |
Kol Ami Newsletter: June 8, 2021
Rabbi's Week in Review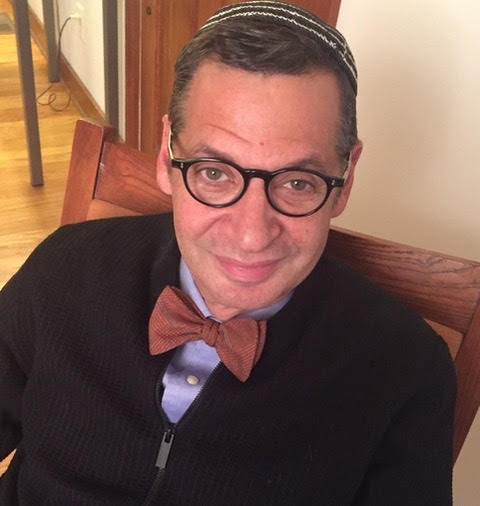 As I write this, I am watching the annual Kennedy Center Honors. In any year, I am more a fan of some honorees than others, yet I look forward to the show every year. I find it uplifting and life-affirming. I went to college a stone's throw from the Kennedy Center, and the show always conjures up fond memories — of concerts with the National Symphony, and one of the great jazz concerts in my lifetime, the Milestone Jazzstars with ... Click here to read the rest of Rabbi Doug's blog post.

This Week's Torah Portion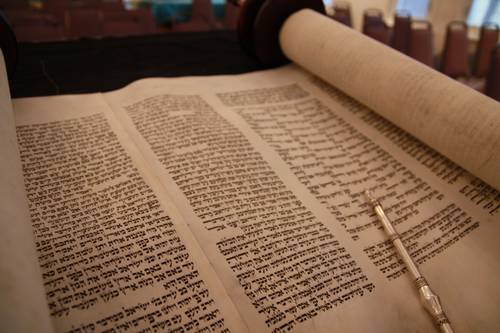 This week's Torah portion is Parashat Korah (Bamidbar/Numbers 16:1-18:32). We read of Korah's rebellion against Moses and Aaron, seeking the priesthood held by Aaron. The claim is that Moses and Aaron present as holier than the people; rather that all the people are holy. But this is a false claim. Korah, a Torahitic version of a populist, is only out for self-aggrandizement and not truly seeking the welfare of the people.

Worship Event of the Week

We look forward to gathering outside this Friday, June 11, at 6:45 p.m., at Westwood Park (south of 47th Street between State Line and Wyoming) for Shabbat blessings and Shabbat dinner. Everyone should bring their own Shabbat picnic meal. Also, feel free to bring park-appropriate games. We'll meet on the east side (the Wyoming Street side) of the park.

There may be some confusion over what to do regarding COVID-19. We want everyone to get a vaccine, which is the safest way to not transmit the virus. At the very least, we ask everyone to bring masks out of respect for those who may not be vaccinated.

Weekly Feature

Joachim Gans – the First Practicing Jew in the New Colonies
By Wynne Begun
 

​​​​​​​

One of the most intriguing stories of American history is the lost colonists of Roanoke. The Fort Raleigh National Historic Site commemorates the first explorations and colonization of the New World (1584-1590), which were orchestrated by Sir Walter Raleigh. 
 
When I recently visited the site and explored the exhibits, I was surprised to read of Joachim Gans. Gans, who was one of the most respected metallurgists of his day, was invited to England to improve its copper-smelting practices.
 
Sir Walter Raleigh sought a credible scientist to join England's first venture to colonize the Americas. In Gans, Raleigh saw the perfect candidate for the specialized job of sourcing and analyzing metals.
 
Gans arrived on Roanoke Island in 1585, along with more than 100 men. The Prague Jew, who made no secret of his religious background, quickly constructed a state-of-the-art chemistry lab. He tested metals brought to him by local Algonquian-speaking tribes and tramped through the swamps in search of mineral deposits. Though he failed to find gold, as Raleigh had hoped, there is evidence he isolated iron, silver and copper in his experiments.
 
Hunger and conflict with the indigenous population drove the settlers, including Gans, to catch a ride home with Sir Francis Drake, who appeared at Roanoke Island in June 1586.  

A second attempt to establish a beachhead at Roanoke in 1587 ended abruptly when the English war with Spain severed ties with the settlers. The fate of the 116 men, women and children, including two infants born on the island, remains colonial America's oldest mystery.
 
Although we all know about the lost colony, the destiny of Joachim Gans is also unknown. Gans returned to an England that was virulent in its anti-Semitism. In 1589, asked in Hebrew by the Bishop of Chichester, Richard Curteys, if Jesus was the son of God, Gans supposedly answered, "What needeth the almighty God to have a son? Is he not almighty?"

Arrested and imprisoned for blasphemy, he was freed by a bevy of high-ranking British government officials, many of whom had benefited financially from Gans' innovations.

He seems to have disappeared after being freed. Most historians believe that unlike the lost settlers, who are assumed to have died due to disease, hunger or hostilities, Gans survived and returned to his native Prague.

Kol Ami Event

Kol Ami Book Club
We'll meet up outdoors, by the pond at Loose Park, at 6:30 p.m. Tuesday, June 15, to discuss Julie Orringer's The Invisible Bridge, an immersive, continent-spanning family saga. Bring a chair and a drink (or two!). But if the weather is bad, click here for the Zoom link.

Social Justice News

Just a reminder that this month is Pride Month. Let us honor the LGBTQIA community and continue to work for the rights of the queer community, particularly with the recent attack on the rights and humanity of the transgender community from state legislatures throughout the country, including Missouri and Kansas.
We Wish Mi Shebeirach,
A Complete Healing of Mind, Body and Spirit to:

Dennis Dalton
Yaakov ben Daniel David v'Rachel
Mark Endsley
Hank Feir
Seymour Greenwald
Bailey Hix
Laura Hix
Yosef ben Israel v'Rivka
Louise Swart

Names appear on the Mi Shebeirach list for one month. If you would like a name to continue to be listed or if you have a new name to include, please send an email to healing@kolamikc.org.  



{{shulcloud_footer_left}}
{{shulcloud_footer_right}}
Sat, June 19 2021
9 Tammuz 5781
Sign Up For Our Newsletter
Sat, June 19 2021 9 Tammuz 5781