Newsletters
The Study of Angels - Kol Ami Newsletter 6-22-2021
06/22/2021 05:05:38 PM
| | |
| --- | --- |
| Author | |
| Date Added | |
| Automatically create summary | |
| Summary | |
Kol Ami Newsletter: June 22, 2021
This Week's Torah Portion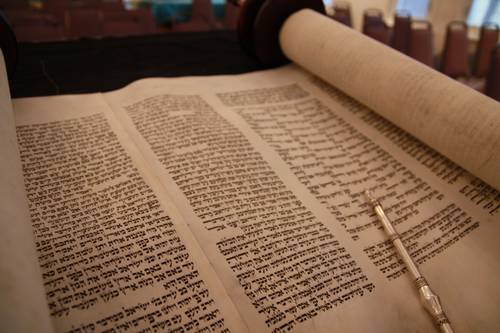 For some time now, I have been one of a few rabbinic alumni and teachers from my seminary — Academy for Jewish Religion NY — to write a D'var Torah for each week's Torah portion. My turn in the rotation has come up this week with Parashat Balak (Bamidbar/Numbers 22:2-25:9). I often draw upon experiences with my Kol Ami family, and this week is no exception.

As such, "This Week's Torah Portion" is my blog for the week (see "Rabbi's Week in Review" below) and a far lengthier-than-usual Kol Ami newsletter D'var Torah.

Rabbi's Week in Review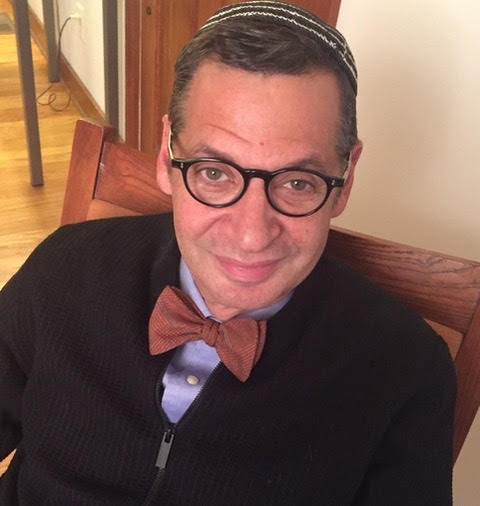 A D'var Torah for Parashat Balak
Responding to a request from a congregant, we have been studying the role of angels in Judaism. I was grateful for the suggestion, as I immediately knew the source for our studies, the book A Gathering of Angels by Morris B. Margolies
– z"l. I grew up with Rabbi Margolies as my spiritual leader. To have the opportunity to do a deep dive into his most widely read work has been a source of great joy to me. Rabbi Margolies has had an enormous influence on my work as rabbi, particularly his passion and courage in confronting controversial issues of social injustice. 

A Gathering of Angels has served as a valuable tool for wonderful discussion regarding how we see angels vis-à-vis our relationship with G-d — specifically, our seeming need for intermediaries in our desire to connect with G-d. Is an angel or some other entity (read: rabbi) a necessary go-between to receive G-d's blessing? Who is qualified to transmit blessing? ... Click here to read the rest of Rabbi Doug's blog post.

Worship Event of the Week

Join us on Zoom this week as we make Shabbos together with Shabbat blessings, Friday, June 25, at 6:45 p.m. — a great way to begin our Shabbat celebration.   Click here.

Weekly Feature

An Interview with the KC Symphony's Alex Shapiro
By Wynne Begun
 



One of the best experiences I had during our months of social isolation was enjoying the music of our Kansas City Symphony, which we have a close connection to here at Kol Ami. Alex Shapiro, the symphony's vice president of development, with his husband, Ray Berger (Kol Ami board vice president), are members of our kehilah.  

WB: Please tell us how you found your way to KC.  
AS: I was working with the Institute of American Indian Arts in Santa Fe, New Mexico, as the director of institutional advancement. An executive recruiter contacted me about the position with the symphony.  
 
Can you describe your position with the symphony? 
As the vice president of development, I'm responsible for overseeing all activities related to donated revenue, including gifts from individuals, foundation and government grants, corporate support, planned gifts, and special events.
 
How did the KC Symphony come to the concept of the Mobile Music Box?  
Shortly after the COVID-19 pandemic took root, the symphony had to cancel all its performances. However, we felt it was essential to find some way to connect with the community. At the same time, over the summer, many of the musicians began doing pop-up performances on front porches and in parks. We were inspired by these small-ensemble groups to create a traveling venue that could serve as a movable stage for free symphony-branded concerts.

Who designed it?
Once we knew what we wanted, it was easy to identify the type of trailer needed to accommodate the customization required to get it ready for musicians. We used a local company that does this kind of work.
  
Could you highlight some of its special features?
One of the trailer's side panels swings down to become a performance platform, which can accommodate up to seven musicians. There's a generator that supplies electricity for lighting. I believe there's even heating and air conditioning.
 
How did it benefit the community during the pandemic?  
Since last September, when we debuted the Mobile Music Box, we've presented more than 150 free concerts to 25,000 people in 65 different zip codes. The anecdotal feedback has been tremendous, and we're so grateful to continue fulfilling our mission to share great music with this amazing community by using all means at our disposal.
 
What additional thoughts would you like to share? 
In other cities, the local orchestras have tried to do similar types of outreach, but without the innovation and dexterity the Kansas City Symphony used. We succeeded in building something new because of this community's generous support! Kansas Citians have thoughtfully supported their symphony for years, and that put us in a position to (1) keep our musicians on payroll when many other organizations could not, and (2) have the resources necessary to start this incredible project.
 
Do you have any pandemic reflections?  
If there are any silver linings from the past 15 months, I think there are a couple. I'm more convinced than ever of the power of music to bring people together! I've seen it again and again. The second is the value and preciousness of relationships. This has been true both personally and professionally.

Kol Ami Events

Meditation With Lara Steinel
Meditation helps focus more of one's mind on the present moment. In this monthly one-hour Zoom session, Sunday, June 27, 2:15-3:15 p.m., participants learn and practice the basics of Jewish meditation. For the Zoom link, click here.

Caring Connection
To Our Members: Please watch for a survey in your inbox regarding potential activities of our Caring Connection Committee. Your response will help shape the future of this new Kol Ami effort to connect with and provide assistance to our congregants.
Yahrzeit This Week
June 28
Conrad Steinel, father of Dan Steinel

We Wish Mi Shebeirach
A Complete Healing of Mind, Body and Spirit to:

Dennis Dalton
Yaakov ben Daniel David v'Rachel
Mark Endsley
Seymour Greenwald
Bailey Hix
Laura Hix
Janet Kover
Kathy Leeman
Joan Levine
Marti Martin
Yosef ben Israel v'Rivka
Louise Swart
Carol Zigeler

Names appear on the Mi Shebeirach list for one month. If you would like a name to continue to be listed or if you have a new name to include, please send an email to healing@kolamikc.org.  



{{shulcloud_footer_left}}
{{shulcloud_footer_right}}
Fri, July 30 2021
21 Av 5781
Sign Up For Our Newsletter
Fri, July 30 2021 21 Av 5781