Newsletters
Setting Our Course Together - Kol Ami newsletter 7-6-2021
07/06/2021 06:01:08 PM
| | |
| --- | --- |
| Author | |
| Date Added | |
| Automatically create summary | |
| Summary | |
Kol Ami Newsletter: July 6, 2021
Rabbi's Week in Review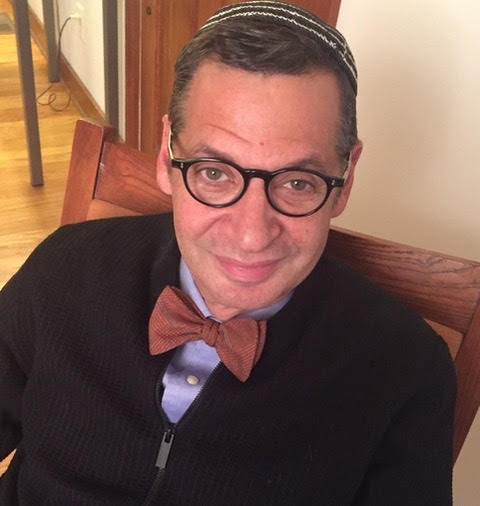 While on vacation last week, my work as a Fellow in the Clergy Leadership Incubator (CLI) began in earnest. (This is the two-year program in which we seek to do, or really, in our case, continue major transformation work for our Jewish community — to set a different, more compelling and welcoming course for our Jewish future.) Over the next two years, I will, from time to time, be sharing my work in the program with my Kol Ami family and ... Click here to read the rest of Rabbi Doug's blog post.

This Week's Torah Portion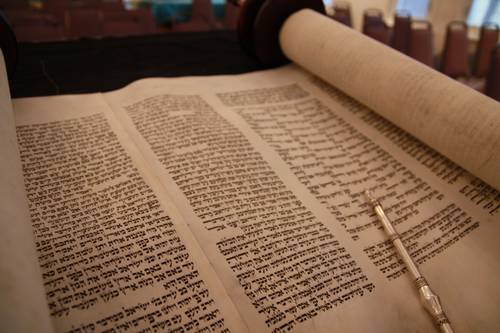 We end the Book of Bamidbar/Numbers with the double Torah portion, Parashat Mattot-Massei (Bamidbar/Numbers 30:2-36:13). We previously read about Zelophehad's daughters successfully fighting against the injustice of not receiving their father's inheritance because they are women. This week, we read about the men of the tribe pushing back against this ruling — a backlash if you will. We come to understand that the work of fighting injustice is never done; that we must always muster up our energy and understand that gains made in repairing our world are always challenged by those voices of injustice.

Worship Event of the Week

We are thrilled to  have our first indoor, in-person Shabbat service at 6:45 p.m. this Friday, July 9, at All Souls. If you are vaccinated, you are invited to attend, and masks are your choice. If you are not vaccinated, please do not attend in person. Join us through the livestreaming of this service. Click here.

If you have borrowed a Mishkan T'filah prayer book to use at home, please bring it with you to the Shabbat service on July 9.

Weekly Feature

Emma Lazarus — The New Colossus
Emma Lazarus was born in New York City in 1849. In the 1880s, she took up the cause of persecuted Russian Jews, and she advocated for Jewish refugees. To help raise funds for the pedestal of the Statue of Liberty, she wrote a sonnet commemorating the plight of immigrants. She died in 1887, at the age of 38, but lines from that 1883 sonnet were engraved on the statue's pedestal in 1903. 

During this week of Independence Day, we again feature Lazarus' famous work:

Not like the brazen giant of Greek fame,
With conquering limbs astride from land to land;
Here at our sea-washed, sunset gates shall stand
A mighty woman with a torch, whose flame
Is the imprisoned lightning, and her name
Mother of Exiles. From her beacon-hand
Glows world-wide welcome; her mild eyes command
The air-bridged harbor that twin cities frame.
"Keep, ancient lands, your storied pomp!" cries she
With silent lips. "Give me your tired, your poor,
Your huddled masses yearning to breathe free,
The wretched refuse of your teeming shore.
Send these, the homeless, tempest-tost to me,
I lift my lamp beside the golden door!"
— Emma Lazarus

Kol Ami Event

To our members: Watch for an email that includes a second request to complete the Caring Connection Survey. Just click on the link and follow the directions! It will take less than 5 minutes to complete. Thanks!
Yahrzeit This Week
July 10
Ida Klein, grandmother of Beth Thompson

We Wish Mi Shebeirach
A Complete Healing of Mind, Body and Spirit to:

Dennis Dalton
Yaakov ben Daniel David v'Rachel
Seymour Greenwald
Bailey Hix
Laura Hix
Janet Kover
Kathy Leeman
Joan Levine
Marti Martin
Yosef ben Israel v'Rivka
Louise Swart
Carol Zigeler

Names appear on the Mi Shebeirach list for one month. If you would like a name to continue to be listed or if you have a new name to include, please send an email to healing@kolamikc.org.  



{{shulcloud_footer_left}}
{{shulcloud_footer_right}}
Mon, October 18 2021
12 Cheshvan 5782
Sign Up For Our Newsletter
Mon, October 18 2021 12 Cheshvan 5782