Newsletters
Being a Light to the Nations - Kol Ami newsletter 7-13-2021
07/14/2021 07:05:07 AM
| | |
| --- | --- |
| Author | |
| Date Added | |
| Automatically create summary | |
| Summary | |
Kol Ami Newsletter: July 13, 2021
Rabbi's Week in Review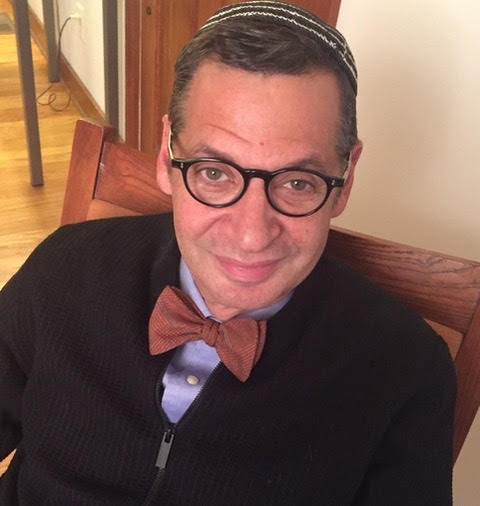 Tisha B'Av — the ninth day of the month of Av — comes this Saturday evening and Sunday.  It commemorates all of the Jewish tragedies that have befallen us throughout our history. On it, we read from Eichah, the Book of Lamentations. It is an unpleasant read.

If you can get beyond the horrific curses, however, you come to realize that the book does not position us as victims. Rather, in it we assume responsibility for being ... Click here to read the rest of Rabbi Doug's blog post.

This Week's Torah Portion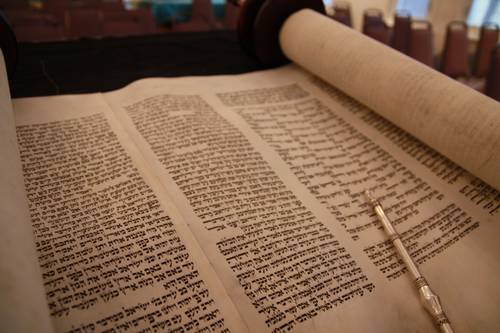 With this week's Torah portion, Parashat Devarim (Devarim/Deuteronomy 1:1-3:22), we begin the fifth of the Five Books of Moses. One way to look at the entire book is that Moses, before his death, is giving an ethical will to us. The lessons he imparts prepare us for our future — a gift greater than any monetary inheritance.

Worship Events of the Week

This Friday, July 16, at 6:45 p.m., we gather at Westwood Park (47th Street between State Line and Wyoming; shelter on the Wyoming side of the park) for an informal picnic and a short service to bring in Shabbat. (Bring your own dinner, blankets and/or chairs.) If rain is a possibility, look for an email announcement on Friday. For our rain alternative, we will be on Zoom.

On Saturday, July 17, we will observe Tisha B'Av, commemorating the many tragedies that have befallen the Jewish people. The program will be in two parts:

From 6 to 6:30 p.m. at Spirit of Freedom Fountain (Emanuel Cleaver II Blvd. at Cleveland Ave.), we will gather with the entire community for a "Good Trouble Vigil" to honor the memory of civil rights leader John Lewis on the anniversary of his death. This will also serve as a rally for a renewed effort to insure voting rights for all Americans.

After the vigil, we will head to Rabbi Doug and Fay's house. From  7 to 8 p.m., we will read from Eichah, the Book of Lamentations, and engage in study appropriate for the day. Please RSVP by July 16 to rabbidoug@kolamikc.org to confirm your attendance and to receive directions. If you are not vaccinated, please join via Zoom — click here. 

(Note that Tisha B'Av is one of two traditional full fast days on the Jewish calendar. As such, no food or drink will be served for this short program.)

Weekly Feature

"So You're Marrying a Jew … " 
Second Installment in a Series*
By Ellen Karp and Bekah Zitron



The Zitrons

Ellen Karp: If your best non-Jewish friend or close relative were getting engaged to a Jewish person, what advice would you give them based on your own experience? 
Bekah Zitron: Be open to learning the amazing history of the Jews, and to experiencing the deep cultural tradition that is so special to Jewish families. Find a way to incorporate Jewish traditions in a way that works for your individual family and its beliefs. It's so important to carry on family traditions.
 
What were your biggest surprises about Jews and/or Judaism — things you hadn't known, anticipated or expected? 
I loved learning that one of the biggest tenets of Judaism is tikkun olam, a Jewish concept defined by acts of kindness performed to perfect or repair the world. It's been wonderful to see this through my children's eyes, who know it's their responsibility to help make Earth a better place. I've also enjoyed getting to know the Jewish community in Kansas City (since moving here from the East Coast 10 years ago), which is strong for a small Midwestern city.

Any anecdotal moments as you've experienced Judaism within your family? 
My children attend the Hebrew Academy, and there is no way I can help them with the Hebrew homework! Also, my seventh-grader was recently a bar mitzvah at Kol Ami, and I had no idea what would go into its preparation. It was amazing to hear him work with Rabbi Doug and his Hebrew tutor as he got ready for the service, and it was impressive to see the final product and really appreciate the work that went into it. 

*Editors' Note: We thought it would be instructive and interesting to ask our non-Jewish partnered members for their particular take on joining a Jewish community, and establishing a family connection among Jewish relatives. Bekah's husband, Aaron, is Kol Ami's current treasurer.

Social Justice News

Finding 'Good Trouble'
This Saturday, July 17, is the anniversary of the death of Congressman John Lewis. His enormous legacy as a civil rights leader is a gift to our nation. The best way to honor his memory is, as he said, to find "good trouble." There will be many efforts to honor and preserve his legacy by working to preserve full voting rights for every American. You can find ways to act via the Missouri Voter Protection Coalition and/or the Poor People's Campaign.

Community Event

Program on Substance Use Disorder
To continue the observance of Tisha B'Av, there will be a special community-wide program on substance use disorder on Sunday, July 17, at 4 p.m. Kol Ami's Sarah Link Ferguson, via her work with First Call, will moderate a panel, and Solomon Alpert will be one of the panelists. To tune in to the program via Zoom, you must register first — click here.
Yahrzeit This Week
July 14
Floyd Cohn, father of Nancy Cohn

We Wish Mi Shebeirach
A Complete Healing of Mind, Body and Spirit to:

Dennis Dalton
Yaakov ben Daniel David v'Rachel
Seymour Greenwald
Alan Hirsch
Bailey Hix
Laura Hix
Janet Kover
Kathy Leeman
Joan Levine
Andrew Pittman
Yosef ben Israel v'Rivka
Louise Swart
Carol Zigeler

Names appear on the Mi Shebeirach list for one month. If you would like a name to continue to be listed or if you have a new name to include, please send an email to healing@kolamikc.org.  



{{shulcloud_footer_left}}
{{shulcloud_footer_right}}
Mon, October 18 2021
12 Cheshvan 5782
Sign Up For Our Newsletter
Mon, October 18 2021 12 Cheshvan 5782