Newsletters
Being Our Authentic Selves - Kol Ami newsletter 8-17-2021
08/17/2021 05:59:07 PM
| | |
| --- | --- |
| Author | |
| Date Added | |
| Automatically create summary | |
| Summary | |
Kol Ami Newsletter: August 17, 2021
Rabbi's Week in Review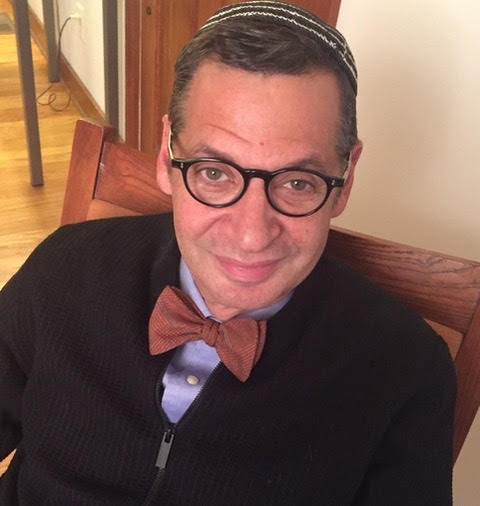 Entering the month of Elul — a time for great introspection and personal reflection leading up to Rosh Hashanah and Yom Kippur — we are experiencing a time of unprecedented turmoil. The resurgence of the Covid-19 pandemic via the delta variant has been a setback, as we have been so looking forward to being back in physical space together. Wearing masks and putting hugging on the back burner leave us detached from our need for connecting ... Click here to read the rest of Rabbi Doug's blog post.

This Week's Torah Portion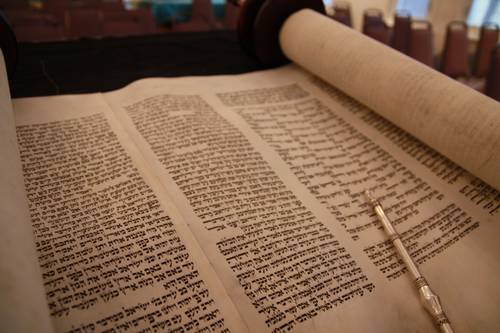 For this week's Torah portion, Parashat Ki Tetze (Devarim/Deuteronomy 21:10-25:19), see "Rabbi's Week in Review" above for a lengthier discussion of the parashah..

Worship Event of the Week

This Saturday, August 21, we will hold study and Shabbat worship either at Fay and Rabbi Doug's home or on Zoom. Study at 9:30 a.m., service at 10:30 a.m. Please RSVP by Friday to rabbidoug@kolamikc.org whether participating by Zoom (so we know who to expect) or in person (so we have enough food). Vaccines and masks required for in-person attendance.

Weekly Features

It's Time for School Supplies
By Pat Clinton


​​​​​​​​​​​​​​

School is starting, and our teachers and children at Martin Luther King Jr. Elementary could use our help, as school budgets remain strained. This year, instead of the typical crayons, pencils, paste, etc., we are collecting supplies often paid for by teachers. (See the list below.) 

Labeled boxes will be at All Souls on Erev Rosh Hashanah (Sept. 6) and Rosh Hashanah morning (Sept. 7) so that you can leave donated supplies. Please help. Your generosity helps support our partner, Martin Luther King Jr. Elementary.
 
• Bottles of antibacterial soap     
• Bottles of hand sanitizer    
• Boxes of facial tissue 
• Containers of disinfecting wipes     
• Packages of construction paper     
• Packages of printer paper 
• Rolls of paper towels
• Variety packs of colored cardstock

A Day of Discovery
The annual day of learning known as "Day of Discovery" again goes virtual this year, taking place on Zoom Sunday, August 22, beginning at 9:30 a.m. Choose from a wide range of classes offered in three sessions — 9:30-10:30 a.m.,
11 a.m.-12 p.m. and 2-3 p.m., with an optional luncheon discussion
12:30-1:30 p.m. Click here for a list and description of classes and to register. The cost is $18.

Kol Ami music director Lara Steinel* leads "Mindful Preparation for the High Holy Days," 9:30-10:30 a.m. She plans to offer some basic meditation instruction, while focusing on the importance of meditation and the theme of renewal on Rosh Hashanah (and Cheshbon HaNefesh, an accounting of our souls).

*Lara has been offering monthly meditation sessions at Kol Ami that are often framed with thoughts from Rabbi Alpert. Her sessions have been one of the pathways we explore into prayer and spiritual renewal, for both Kol Ami members and those exploring Jewish affiliation.

High Holy Days at Kol Ami

Prayer Books 
For those planning to attend High Holiday services via livestream, you may acquire the prayer books in the following ways.  
 
1. You can purchase the set from CCAR Press here. 
OR
2. CCAR Press has made its Elul siddur and High Holiday machzorim available as free flipbooks here.

Covid-19 Policy Update
Due to the rising levels of Covid in our community, the board has updated Kol Ami's Covid Policy. We are pleased to be holding all our High Holy Day services both in person and by livestream. Proof of vaccination and masks will be required for all those over 12 who are attending in person. Be prepared to show your vaccination card to the ushers as you enter Bragg Auditorium. Children younger than 12 accompanied by a vaccinated adult must be masked at all times, honor social distancing to the extent possible, and remain with parents or caregivers. If you have not been vaccinated, please attend events via livestream and Zoom. 

Service Schedule

Monday, Sept. 6
Erev Rosh Hashanah — 7:30 p.m.
For livestream, click here.

Tuesday, Sept. 7
Rosh Hashanah Morning Service — 10:30 a.m.
Guest speaker during the morning service will be Kansas City, Missouri, Mayor Quinton Lucas.
For livestream, click here.
Tashlich — 1 p.m. (approximately)

Wednesday, Sept. 15
Erev Yom Kippur/Kol Nidre — 7:30 p.m.

Thursday, Sept. 16
Yom Kippur Morning Service — 10:30 a.m.
Study Session — 1 p.m. (in person or via Zoom)
Meditation Service — 2:15 p.m.
Yizkor — 3:30 p.m.
Afternoon Service — 4 p.m.
Neilah/Concluding Service — 5:10 p.m.

Kol Ami Event

Midweek Zoom Meditation 
Meditation helps focus more of one's mind on the present moment. In this midweek half-hour session with Lara Steinel, Wednesday, August 18, 7-7:30 p.m., participants learn and practice the basics of Jewish meditation, with an introduction by Rabbi Alpert. For the Zoom link, click here.

Community Event

Gay Pride Festival
Saturday and Sunday, August 21 and 22, at Frank A. Theis Park (Emanuel Cleaver II Blvd. and Oak Street) — Saturday after the completion of our Shabbat-morning study, worship and Kiddush brunch and Sunday from 10 a.m. to 5 p.m. 
We Wish Mi Shebeirach
A Complete Healing of Mind, Body and Spirit to:

Dennis Dalton
Yaakov ben Daniel David v'Rachel
Liz Epstein
Seymour Greenwald
Alan Hirsch
Bailey Hix
Laura Hix
Janet Kover
Lee Merrill
Andrew Pittman
Louise Swart
Carol Zigeler

Names appear on the Mi Shebeirach list for one month. If you would like a name to continue to be listed or if you have a new name to include, please send an email to healing@kolamikc.org.  



{{shulcloud_footer_left}}
{{shulcloud_footer_right}}
Mon, October 18 2021
12 Cheshvan 5782
Sign Up For Our Newsletter
Mon, October 18 2021 12 Cheshvan 5782