Newsletters
"A Place of Hope" - Kol Ami newsletter 8-24-2021
08/24/2021 05:31:08 PM
| | |
| --- | --- |
| Author | |
| Date Added | |
| Automatically create summary | |
| Summary | |
Kol Ami Newsletter: August 24, 2021
Rabbi's Week in Review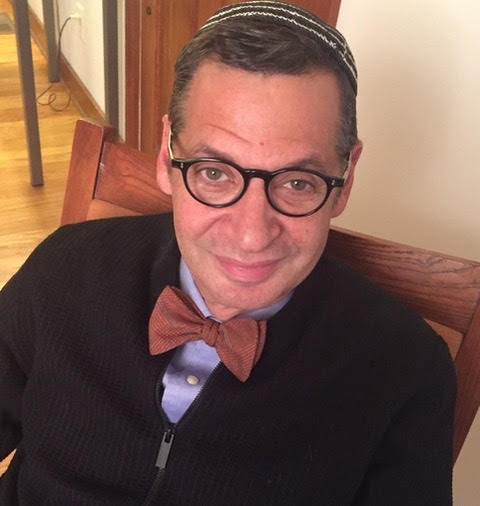 I met this past week with my Clergy Leadership Incubator cohorts. As a group, we are tasked with envisioning a different and transformative future for our synagogue communities. I also had a couple of wonderful meetings with couples planning for their weddings.

While the CLI meeting may seem unrelated to the wedding-planning meetings, I see an important connection between the two. If we are to seek out a new vision that will set a ... Click here to read the rest of Rabbi Doug's blog post.

This Week's Torah Portion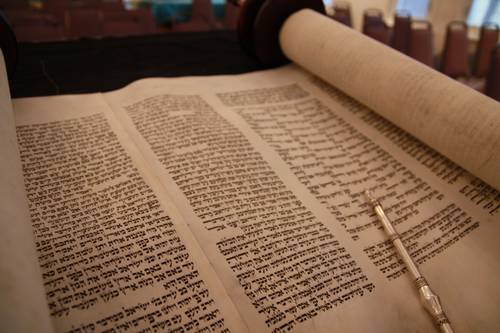 This week's Torah portion is Ki Tavo (Devarim/Deuteronomy 26:1-29:8).
We read about the ceremony of the first fruits and our growth as a people — evolving from a place wherein we need the kohanim, the priests, as intermediaries between us and G-d to a place where we on our own can offer our first fruits in gratitude to G-d.

Worship Events of the Week

We make Shabbos together, each from our own homes, with Shabbat blessings this Friday, August 27, at 6:45 p.m. For the Zoom link, click here.

And if you have yet to try our weekday-morning service and study, give it a try — 15 minutes, 8 to 8:15 a.m. We have been delighted by our Daf Yomi, our daily page of Talmud, and have been preparing for the High Holy Days with Rabbi Jill Hammer's Jewish Book of Days. It is a great way to stay connected.
For the Zoom link, click here.

Weekly Features

High Holy Days — Days of Awe —
Days of Commitment to Our Community
By Wynne Begun
 
Congregation Kol Ami is busy preparing for the High Holy Days — only two weeks away and a lot to do yet to welcome congregants and old and new friends who choose to be with us, either in person or via livestream. 
 
Rosh Hashanah beckons us, with the sound of the shofar, to rejoice and celebrate the New Year, 5782. Yom Kippur inspires us to reflect on being our better selves. 

Our services and events are open, and during the High Holy Days, we open our doors even wider to anyone who wants to join us. No tickets are required. There's no need to be a member. We require no phone calls to a synagogue administrator to ask for permission to attend. We welcome anyone, no matter their affiliation — whether Jewish or on a Jewish journey — who wants to be a part of an open and welcoming Jewish community during this time. 

If you are planning to attend in person, our only requirements, because of the time we live in, are that you wear a mask and that you are vaccinated (and able to prove it by showing your vaccination card). You also can join us online, as we make our worship available for all services either through livestream or Zoom. 
 
Let me be the first to wish you Shanah Tovah.
​​​​​​​

ACTION REQUEST (Time Sensitive): 
Book of Remembrance for Yizkor on Yom Kippur
By Ellen Karp



 
To our members: If you are congregation members and would like to have our rabbi read aloud the names of your loved ones of blessed memory during Yom Kippur's Yizkor service, please send the following information by Sept. 7 to Yahrzeit@kolamikc.org:

• Your name as mourner
• Name(s) of your loved one(s)
• Date of death, including the year
• Their relationship to you
 
To nonmembers and friends of Kol Ami: You may submit your yahrzeit information to Yahrzeit@kolamikc.org by Sept. 7. Your loved ones' names will be displayed on a slide during Yom Kippur's Yizkor service. Please include:

• Your name as mourner
• Name(s) of your loved one(s)
We ask for this information each year from those who visit with us at the High Holy Days. 

High Holy Days at Kol Ami

Livestream and Zoom links to come.

Prayer Books 
For those planning to attend services via livestream, you may acquire the prayer books in the following ways.  
 
1. You can purchase the set from CCAR Press here. 
OR
2. CCAR Press has made its Elul siddur and High Holy Day machzorim available as free flipbooks here.

Community Event

Community-wide Selichot Program and Service
The Jewish community gathers Saturday, August 28, for its annual Selichot program and service, with both virtual and limited in-person attendance, at Beth Torah (6100 West 127th Street, Overland Park). Masks are required to attend in person. 
 
Rabbi Jeffrey Salkin, senior rabbi at Temple Israel of West Palm Beach, Florida, facilitates a virtual discussion on "Looking for G-d in All the Right Places,"

at 9 p.m. The Selichot service, designed to help worshipers spiritually prepare for Rosh Hashanah and Yom Kippur, begins at 10:10 p.m. 

Advance registration is required of all in-person and virtual participants. For more information, click here. To register (by Friday), click here.

Yahrzeits This Week

August 25
Alfred Katz, father of Allan Katz
August 30
Sara Reissig, niece of Rick and Marion Breinin

We Wish Mi Shebeirach
A Complete Healing of Mind, Body and Spirit to:

Dennis Dalton
Yaakov ben Daniel David v'Rachel
Mike Dudley
Liz Epstein
Seymour Greenwald
Laura Hix
Janet Kover
Carol Zigeler

Names appear on the Mi Shebeirach list for one month. If you would like a name to continue to be listed or if you have a new name to include, please send an email to healing@kolamikc.org.  
​​​​​​​
{{shulcloud_footer_left}}
{{shulcloud_footer_right}}
Mon, October 18 2021
12 Cheshvan 5782
Sign Up For Our Newsletter
Mon, October 18 2021 12 Cheshvan 5782