Newsletters
How We Define Community - Kol Ami newsletter 9-1-2021
09/01/2021 05:01:08 PM
| | |
| --- | --- |
| Author | |
| Date Added | |
| Automatically create summary | |
| Summary | |
Kol Ami Newsletter: September 1, 2021
Rabbi's Week in Review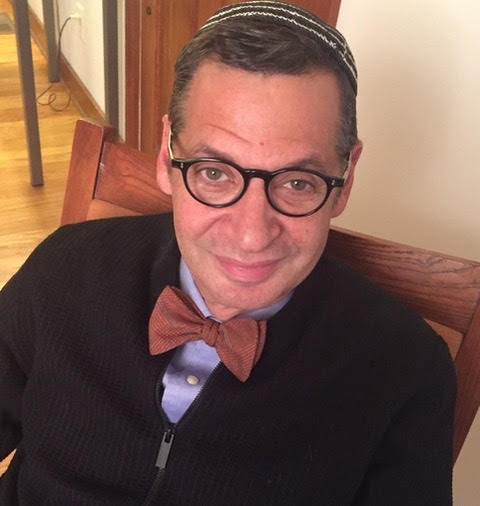 I had the pleasure this past week of being the Jewish representative on a Habitat for Humanity panel here in Kansas City. The panel discussion centered around the value of working with interfaith partners.

A day later, I was in a meeting with a national religious steering committee for Gamaliel, MORE2's national affiliate, to discuss how we can advocate for a more open immigration policy. This is something that is needed for ... Click here to read the rest of Rabbi Doug's blog post.

This Week's Torah Portion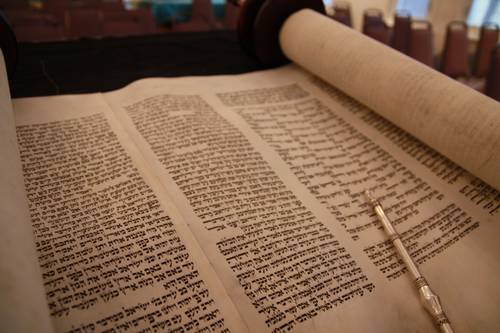 This week's Torah portion is Parashat Nitzavim (Devarim/Deuteronomy 29:9-30:20). In speaking to the people, Moses describes our covenant with G-d. We read the famous verses of Devarim/Deuteronomy 29:13-14: "And not with you alone am I making this covenant and this oath-curse. But with whoever is here with us standing today in the presence of G-d, and those who are not with us today. We connect in relationship not only in our own time but with the generations that preceded us and the generations to come.

Worship Events of the Week

As we get ever closer to Rosh Hashanah and Yom Kippur, join in for morning worship — every weekday morning, for a short 15 minutes of prayer and study, 8-8:15 a.m. We continue to study from Jewish Book of Days and Daf Yomi, our daily page of Talmud. It is a great way to connect with each other and create community. Click here.

This Friday, September 3, at 6:45 p.m., we greet Shabbat together online with Shabbat blessings and a very short piece of Torah study. Click here.

Weekly Features

A High Holy Day Message From Our President
By Wynne Begun

On Rosh Hashanah morning, Sept. 7 (next week), Mayor Quinton Lucas will be our featured guest speaker. We are excited to hear his message, and learn how Kol Ami can continue to work with him and his administration on the issues that reflect our Jewish values.

We look forward to celebrating the High Holy Days with you either in person or digitally. (See the service schedule below.) Please come to the in-person services only if you are vaccinated, if you can provide proof of the vaccination, and you are willing to wear a mask. Challenging times lead to difficult decisions, but we hope that through these measures and your cooperation, the High Holy Days will be filled with sweetness, celebration and positive introspection.




Rosh Hashanah Foods — a Lesson in Symbolism
and Cultural Heritage
By Wynne Begun

I often refer to myself as a "gastronomic" Jew because the holidays give me an opportunity to cook the special dishes of my youth and share those traditions with my children and grandchildren. This year, although we may not all be together as a congregation, I am planning a traditional High Holy Day meal with my family that will include some traditional foods:

• Apple or honey cake baked in a round form represents the continuity of the new year along with the sweet hopes we have.
• Round challah also symbolizes continuity and often has raisins baked into it for additional sweetness.
• Apples and honey symbolize sweetness and have been mentioned for Rosh Hashanah in ancient Jewish texts. Honey is sweet like the promised land, and apples are hardy like the Jewish people.
• Pomegranates have 613 seeds (yes, every one has the same number of seeds) and are said to represent the 613 commandments — a sweet food with biblical roots.
• A whole fish may be served because the words "Rosh Hashanah" means "head of the year." A whole fish with the head attached is often served to symbolize moving forward and making progress in the year to come.

High Holy Days at Kol Ami

Service Schedule

Monday, Sept. 6
Erev Rosh Hashanah — 7:30 p.m.
For livestream, click here.

Tuesday, Sept. 7
Rosh Hashanah Morning Service — 10:30 a.m.
Guest speaker during the morning service will be Kansas City, Missouri,
Mayor Quinton Lucas
For livestream, click here.
Tashlich — 1 p.m. (approximately), at the south end of Theis Park

Wednesday, Sept. 15
Erev Yom Kippur/Kol Nidre — 7:30 p.m.
Livestream link to come.

Thursday, Sept. 16
Yom Kippur Morning Service — 10:30 a.m.
Study Session — 1 p.m. (in person or via Zoom)
Meditation Service — 2:15 p.m.
Yizkor — 3:30 p.m.
Afternoon Service — 4 p.m.
Neilah/Concluding Service — 5:10 p.m.
Livestream and Zoom links to come.

Prayer Books
For those planning to attend High Holy Day services via livestream, you may acquire prayer books: (1) Purchase the set from CCAR Press here, or (2) CCAR Press has made its Elul siddur and High Holiday machzorim available as free flipbooks here.

Book of Remembrance for Yizkor on Yom Kippur
(A Time-Sensitive Request)
By Ellen Karp

To our members: If you would like to have our rabbi read aloud the names of your loved ones of blessed memory during Yom Kippur's Yizkor service, please send the following information by Sept. 7 to Yahrzeit@kolamikc.org:

• Your name as mourner
• Name(s) of your loved one(s)
• Date of death, including the year
• Their relationship to you

To nonmembers and friends of Kol Ami: You may submit your yahrzeit information to Yahrzeit@kolamikc.org by Sept. 7, and your loved ones' names will be displayed on a slide during Yom Kippur's Yizkor service. Please include:

• Your name as mourner
• Name(s) of your loved one(s)

Social Justice News

Kol Ami Drive for School Supplies
By Pat Clinton

School budgets remain strained, and the staff and children at Martin Luther King Jr. Elementary can use our help. This year, we are collecting supplies that are often supplied by teachers. Boxes for donations will be at All Souls on Erev Rosh Hashanah (Sept. 6) and Rosh Hashanah morning (Sept. 7).

The items listed below would be most helpful:
• Bottles of antibacterial soap
• Bottles of hand sanitizer
• Boxes of facial tissue
• Containers of disinfecting wipes
• Packages of construction paper
• Packages of printer paper
• Rolls of paper towels
• Variety packs of colored cardstock

Community Events

American Public Square
American Public Square at Jewell, JCRB|AJC Kansas City, and Jewish Federation of Greater Kansas City present "The Rise of Anti-Semitism From the Left and the Right," at 6:30 p.m. Thursday, September 2, at Union Station. Ethan Katz, associate professor of history and Jewish Studies at the University of California-Berkeley (and son of Kol Ami members Allan Katz and Nancy Cohn), moderates a panel that includes U.S. Rep. Ted Deutch (D-Fla.); Batya Ungar-Sargon, editor at Newsweek; and Eric K. Ward, senior fellow at the Southern Poverty Law Center.

Tickets are complimentary, but registration is required for both in-person and virtual viewing. Face masks are required for in-person attendance. To learn more or to register, click here.

An Online Club for Cooks
Perhaps you would like to discover new recipes for Rosh Hashanah? Kol Ami member Julia Patterson is sponsoring a monthly cookbook club. In September, she features The Jewish Cookbook by Leah Koenig. Kol Ami members and friends may join the club's mailing list for September only, or may join the group and receive monthly emails (there is no charge). It's an opportunity to share recipes you have tried and to read about what others have prepared from the cookbook. For information and/or to join, click here.
We Wish Mi Shebeirach
A Complete Healing of Mind, Body and Spirit to:

Dennis Dalton
Yaakov ben Daniel David v'Rachel
Mike Dudley
Liz Epstein
Seymour Greenwald
Laura Hix
Janet Kover
Carol Zigeler

Names appear on the Mi Shebeirach list for one month. If you would like a name to continue to be listed or if you have a new name to include, please send an email to healing@kolamikc.org.


{{shulcloud_footer_left}}
{{shulcloud_footer_right}}
Mon, October 18 2021
12 Cheshvan 5782
Sign Up For Our Newsletter
Mon, October 18 2021 12 Cheshvan 5782