Newsletters
"Shanah Tovah U'Metukah" - Kol Ami newsletter 9-6-2021
09/06/2021 04:01:51 PM
| | |
| --- | --- |
| Author | |
| Date Added | |
| Automatically create summary | |
| Summary | |
Kol Ami Newsletter: September 6, 2021
Rabbi's Week in Review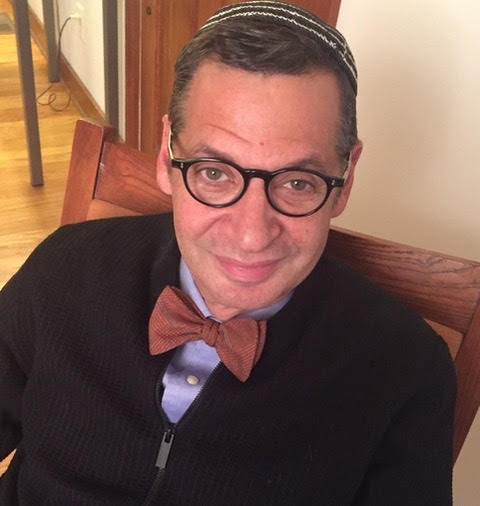 As we come into the Yamim Noraim/Days of Awe, the 10 days from Rosh Hashanah through Yom Kippur, we confront the challenge of Cheshbon HaNefesh, the accounting of our souls. This is the difficult work of pondering our behavior over the past year, showing remorse for what we have done wrong and could have done better, and committing ourselves to being different and better in the coming year.

Having gone through — and still in the midst of — a pandemic, this has been a year like no other in our lifetimes. In a normal year, doing the work of ... Click here to read the rest of Rabbi Doug's blog post.

This Week's Torah Portion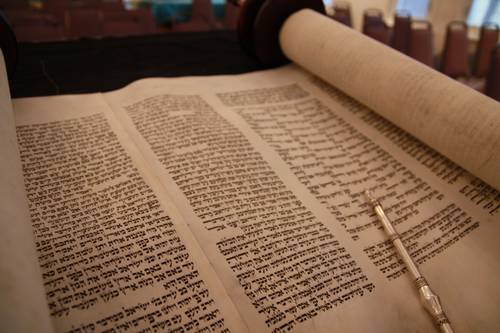 This week's Torah portion is Parashat Vayelech (Devarim/Deuteronomy 31:1-30). Moses passes on leadership to Joshua, and does so in a ceremony before the public rather than in private. Jewish leadership requires not only a level of knowledge (which could be represented by completing a course of study) but also public approval of someone considered righteous, compassionate and possessed of great integrity.

Worship Events of the Week

Rosh Hashanah tonight, September 6, and tomorrow, September 7. (See "High Holy Days at Kol Ami" below for the service schedule and links.)

This Friday, September 10, beginning at 6 p.m., we gather for our first Family Experience program of the New Year, 5782, on the patio at All Souls (4501 Walnut). This Shabbat is Shabbat Shuvah, Shabbat of Return, derived from the word Teshuvah, signifying our process of repentance for this High Holy Day season. All are welcome to join with our kids as all look forward to learning about atonement together. Masking and social distancing are required to protect our children, who have not been able to receive vaccinations. At 6:45 p.m., we make Shabbos together by reciting blessings and eating a Shabbat meal. Please bring your own Shabbat dinner for an informal Shabbat picnic.

High Holy Days at Kol Ami

We are pleased to be holding all our High Holy Day services both in person and by livestream. Proof of vaccination and masks will be required for all those over 12 who are attending in person. Be prepared to show your vaccination card to the ushers as you enter Bragg Auditorium. Children younger than 12 accompanied by a vaccinated adult must be masked at all times. If you have not been vaccinated, please attend events via livestream and Zoom. 

ROSH HASHANAH
Monday, September 6
Erev Rosh Hashanah — 7:30 p.m.
For livestream, click here.

Tuesday, September 7
Rosh Hashanah Morning Service — 10:30 a.m.
Guest speaker during the morning service will be Kansas City, Missouri, 
Mayor Quinton Lucas
For livestream, click here.
Tashlich — 1 p.m. (approximately), at the south end of Theis Park

YOM KIPPUR
(Links to come, or see kolamikc.org)

Wednesday, Sept. 15
Erev Yom Kippur/Kol Nidre — 7:30 p.m.

Thursday, Sept. 16
Yom Kippur Morning Service — 10:30 a.m.
Study Session — 1 p.m.
Meditation Service — 2:15 p.m.
Yizkor — 3:30 p.m.
Afternoon Service — 4 p.m.
Neilah/Concluding Service — 5:10 p.m.

Need Prayer Books for Remote Participation?
CCAR Press has made its Elul siddur and High Holiday machzorim available as free flipbooks. Click here.

Book of Remembrance on Yom Kippur
By Ellen Karp

To our members: If you would like the names of your loved ones of blessed memory read during Yom Kippur's Yizkor service, please send the following information by September 7 to Yahrzeit@kolamikc.org: (1) Your name as mourner, (2) name(s) of your loved one(s), (3) date(s) of death, including the year, and (4) their relationship to you.
 
To nonmembers and friends of Kol Ami: You may submit your yahrzeit information to Yahrzeit@kolamikc.org by September 7, and your loved ones' names will be displayed on a slide during Yom Kippur's Yizkor service. Please include: (1) your name as mourner, and (2) name(s) of your loved one(s).

School Supplies Drive
By Pat Clinton

We are collecting supplies — see the list below — that are often provided by teachers. Boxes for donations will be at All Souls on Erev Rosh Hashanah, September 6, and Rosh Hashanah morning, September 7. 

The items below would be most helpful: 
• Bottles of antibacterial soap • Bottles of hand sanitizer • Boxes of facial tissue • Containers of disinfecting wipes • Packages of construction paper • Packages of printer paper • Rolls of paper towels • Variety packs of colored cardstock
Yahrzeits This Week
September 11
Edith Compton, mother of Marion Breinin
Rosalie Rosin, mother of Elizabeth Rosin

We Wish Mi Shebeirach
A Complete Healing of Mind, Body and Spirit to:

Dennis Dalton
Yaakov ben Daniel David v'Rachel
Mike Dudley
Seymour Greenwald
Laura Hix
Janet Kover
Carol Zigeler

Names appear on the Mi Shebeirach list for one month. If you would like a name to continue to be listed or if you have a new name to include, please send an email to healing@kolamikc.org.  


{{shulcloud_footer_left}}
{{shulcloud_footer_right}}
Mon, October 18 2021
12 Cheshvan 5782
Sign Up For Our Newsletter
Mon, October 18 2021 12 Cheshvan 5782