Newsletters
Days of Awe - Kol Ami newsletter 9-14-2021
09/14/2021 06:01:05 PM
| | |
| --- | --- |
| Author | |
| Date Added | |
| Automatically create summary | |
| Summary | |
Kol Ami Newsletter: September 14, 2021
Rabbi's Week in Review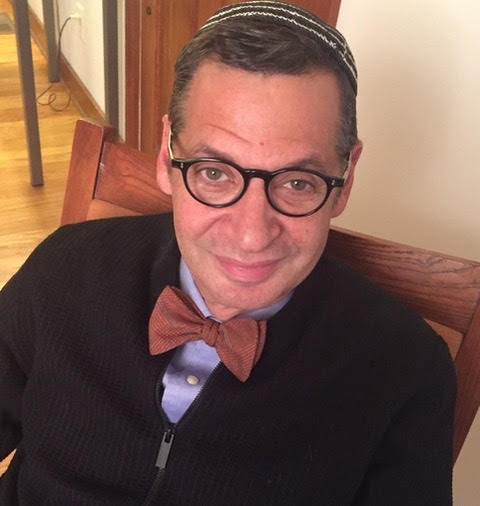 By popular demand, I am relating some of the rituals surrounding Yom Kippur. There are some unique pieces to this Sabbath of Sabbaths, the most important day on the Jewish calendar. The many rituals are not all observed by all Jews. This is a list of traditional observances for Yom Kippur. So, in no particular order:

• This is one of two major fasts during the year. (A major fast is over 24 hours — from the beginning of Yom Kippur ... Click here to read the rest of Rabbi Doug's blog post.

This Week's Torah Portion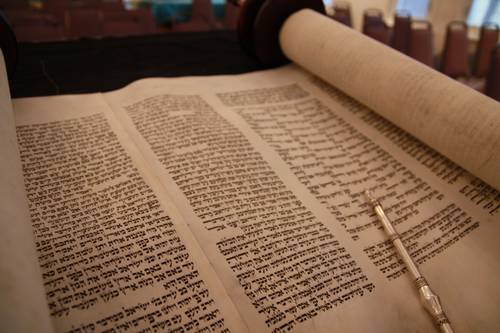 The Torah portion for this coming Shabbat is Parashat Ha'azinu (Devarim/Deuteronomy 32:1-52). As we approach the end of our yearlong reading of the Written Torah (before we start again at Simchat Torah), Moses is giving his final instructions to B'nai Yisrael, the Children of Israel. By the end of the Torah reading, he is instructed to climb Mt. Nebo to view but not enter HaAretz, the land of Israel, before he dies on Mt. Nebo. This is the culmination of Moses' ethical will to the people, which began at the beginning of the Book of Devarim/Deuteronomy. It is a gift to the people more valuable than any financial inheritance. It is up to us to decide whether we will honor the gift.

Worship Events of the Week

After we complete our Yamim Noraim, Days of Awe, with our Yom Kippur observance, we celebrate Shabbat together this Saturday, September 18, with study at 9:30 a.m., and a short service at 10:30 a.m. We will be on Zoom this Shabbat, so it is easy to participate. For the link, click here.

Also, this Sunday, September 19, at 1:30 p.m., come to Manheim Garden (4229 Forest) to decorate our Congregation Kol Ami sukkah. This wonderful new sukkah has been designed and built by congregants Josh Sipp and Savannah Kannberg, to whom we offer our thanks and appreciation.

Feature

Thoughts on Fasting
By Wynne Begun

Kashrut, fasting, food prohibitions — they require mindfulness and discipline. The path toward atonement involves fasting so that we curb our appetites as we atone for our excesses. Personal self-control also sets us on the path toward controlling our public behavior. Eliezer Diamond, author of Holy Men and Hunger Artists: Fasting and Asceticism in Rabbinic Culture, says: "The mindful way of thinking about fasting is that fasting is a reminder that we should not be enslaved by eating. That periodically, we can say — and we do say — 'I can put aside food for a day.'"

​​​​​​​High Holy Days at Kol Ami

Yom Kippur Service Schedule

Wednesday, September 15
Erev Yom Kippur/Kol Nidre — 7:30 p.m.
For livestream, click here.

Thursday, September 16
Yom Kippur Morning Service — 10:30 a.m.
For livestream, click here.

Study Session — 1 p.m.
For the Zoom link, click here.

Meditation Service — 2:15 p.m.
For the Zoom link, click here.

Yizkor — 3:30 p.m.
Afternoon Service — 4 p.m.
For livestream, click here.

Neilah/Concluding Service — 5:10 p.m.
For livestream, click here.

Need Prayer Books?
CCAR Press has made its Elul siddur and High Holiday machzorim available as free flipbooks. Click here.

Kol Ami Event

Family Experience
At 1 p.m. Sunday, September 19, we meet at Manheim Garden (4229 Forest) to learn about Sukkot and the life-cycle event of bar/bat mitzvahs. Then we'll help build the Kol Ami sukkah. Masking and social distancing are required to protect our children who have not been able to receive vaccinations.
Yahrzeit This Week
September 18
Daniel Karp, father of Ellen Karp

We Wish Mi Shebeirach
A Complete Healing of Mind, Body and Spirit to:

Dennis Dalton
Yaakov ben Daniel David v'Rachel
Mike Dudley
Seymour Greenwald
Laura Hix
Janet Kover
Carol Zigeler

Names appear on the Mi Shebeirach list for three months. If you would like a name to continue to be listed or if you have a new name to include, please send an email to healing@kolamikc.org.

  
{{shulcloud_footer_left}}
{{shulcloud_footer_right}}
Mon, October 18 2021
12 Cheshvan 5782
Sign Up For Our Newsletter
Mon, October 18 2021 12 Cheshvan 5782